Behind the Voice Actors: Meet Celebrities Whose Voices You've Heard in Famous Cartoons
Although animated films like "Shrek" and "Frozen" won over the hearts of millions of people, some don't even know the actors behind the voices of the most popular cartoons.
When watching animated movies, we don't think much of the hard work voice actors put into it. Some don't even know who is voicing the parts. Read on to learn who's behind some of the most famous animated characters.
Working with Baldwin was "one of the greatest joys" of [director Tom McGrath's] life.
PRINCESS FIONA IN "SHREK"
Shrek's life partner in the eponymous DreamWorks' animated movie is voiced by Cameron Diaz. The actress admitted that, when she met Fiona, she was just a young princess trying to find her place.
As time went by, and throughout the movie's sequels, Diaz's character blossomed into a partner to Shrek, a mother, and a leader. Diaz revealed:
"I originally was drawn to Fiona's quest for self-love and acceptance, and ultimately we went on that adventure together."
MEG GRIFFIN IN "FAMILY GUY"
The voice behind the black sheep of the Griffin family in "Family Guy" is Mila Kunis. However, the first person who voiced Meg was "Mean Girls" star Lacey Chabert, who left the show after the first season.
In 2000, Kunis replaced Chabert and has been a part of the cast ever since. Nowadays, Kunis is making a lot of money per episode (reportedly $225,000), and she's also getting some hilarious reactions from fans.
During an interview with Graham Norton, Kunis admitted that she constantly gets told "shut up, Meg," on the streets, a classic line in the show.
COUNT DRACULA IN "HOTEL TRANSYLVANIA"
Adam Sandler has been one of the most famous actors in the past couple of decades, so it was only natural for him to embark on some voice acting gigs.
His most successful role in an animated movie is that of Count Dracula in "Hotel Transylvania." Some people have even suggested that he performs better when he's heard and not seen.
Apart from Sandler, Andy Samberg, Selena Gomez, Kevin James, and Steve Buscemi were also part of the "Hotel Transylvania" franchise.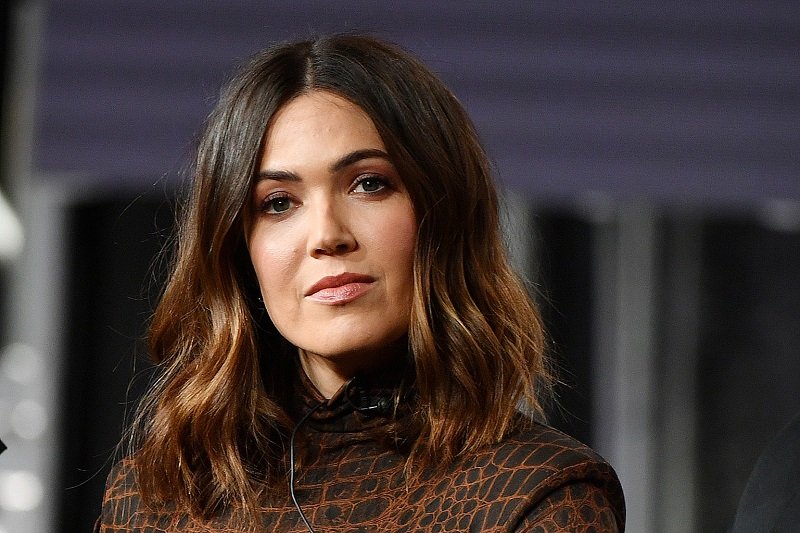 RAPUNZEL IN "TANGLED"
Rapunzel's voice actress is Mandy Moore, who has been a fan of the Disney Princesses since she was a little girl. After wrapping up the first movie, she didn't think she'd reprise the role.
Initially, she considered that "Tangled" "came to a close" as Rapunzel reunited with her parents. Then, in "Tangled Ever After," her character married Eugene.
However, Moore came back for two more projects – "Tangled Before Ever After" and "Tangled: The Series" – as producer Chris Sonnenburg put together a "compelling argument" for Rapunzel and Eugene as a couple.
ANNA IN "FROZEN"
The voice behind Anna in "Frozen" is Kristen Bell, who dreamt of voicing a Disney character since she was just a child. Apart from that, Bell was the first actress to audition for Anna.
Kristen Bell once admitted that her children are very into the animated film, but they mostly root for Elsa – not Anna. Bell added:
"They get just as excited as other kids. They just don't necessarily love to talk about the fact that I'm in the movie."
TED IN "THE BOSS BABY"
Alec Baldwin voices one of the most hilarious characters in "The Boss Baby," Ted: a suit-and-briefcase carrying baby who joins Tim's family and brings chaos right away.
According to director Tom McGrath, working with Baldwin was "one of the greatest joys" of his life as every recording session with him "ends with laughter."
"The Boss Baby: Family Business," the film's sequel, will have Baldwin back as Ted and is expected to hit theaters on March 26, 2021.
OH IN "HOME"
"The Big Bang Theory" star Jim Parsons debuted as a voice actor in "Home," where he portrayed Oh. Parsons confessed that he was quite nervous as he thought someone with "a better voice" should do it.
Fortunately, he landed the role and had a great time working on it. Parsons confessed that the movie's director was very encouraging, so he soon felt quite comfortable.
Finally, Parsons admitted that "Home" was one of the funniest things he had ever done as an actor, which was evident in the final product.