Melissa Gilbert Walked down the Aisle for the Third Time — Meet Her Husband Timothy Busfield
Actress and director Melissa Gilbert, best known for portraying Laura Ingalls in "Little House on the Prairie," is married to Timothy Busfield. Their love story is one of a kind.
Although both are involved in the entertainment industry – Busfield has appeared in shows like "Thirtysomething" and "West Wing" – they only started dating after bumping into each other at a bar.
According to Busfield, he wanted to eat some pizza and drink a beer while watching a sports game on TV, so he went to a bar he knew would be empty.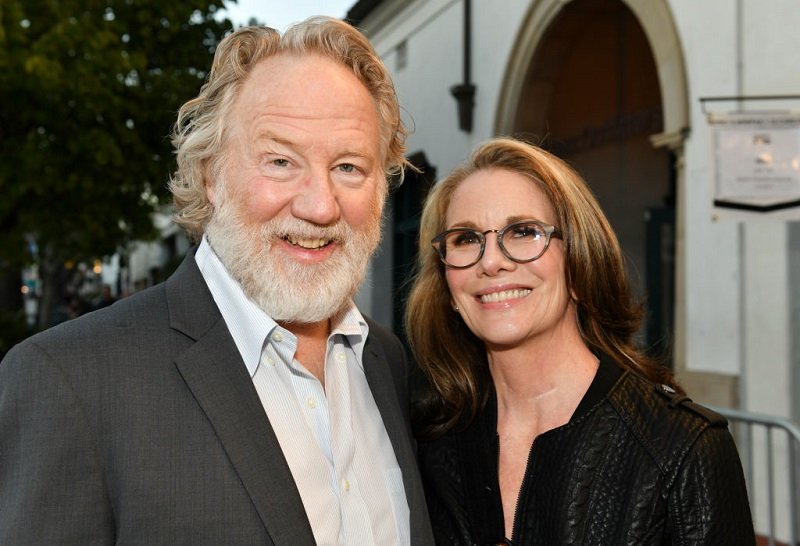 LOVE AT FIRST SIGHT
However, when he got there, he noticed a woman sitting in his chair, so he turned around and walked away. Busfield said he was hesitant about going into the bar because he was not interested in dating.
Fortunately, he realized he should not turn his back on the opportunity, so he returned to the place and ordered a drink. Busfield then saw that the woman in his chair was Gilbert.
The "Almost Family" actor admitted that as soon as he saw Gilbert's smile, he was "gone." Later that night, he asked her to get brunch the following morning, and they have been "inseparable" ever since.
In April 2013, the couple tied the knot in a romantic ceremony in Santa Barbara, California. Before Busfield, Gilbert was married to Bo Brinkman and Bruce Boxleitner, and she had one child with each partner.
In late November 2020, Gilbert underwent her fourth spinal surgery.
On the other hand, Busfield used to be married to Radha Delamarter and Jennifer Merwin before walking down the aisle with Gilbert. With Delamarter, Busfield had a son; with Merwin, he had a daughter and a son.
In November 2020, Busfield, who took home an Emmy Award in 1991 for his performance in "Thirtysomething," joked that Gilbert was "an idiot" for being with him.
SPENDING LOCKDOWN TOGETHER
He then confessed that he loved her sense of humor and added that she has many "great qualities." Busfield admitted that he didn't see Gilbert's "Laura Ingalls Wilder" side but the "union leader" and "funny woman" raised by a funny Jewish family.
However, Busfield pointed out that there's a downside about quarantining with his wife: she befriended a bear at their upstate New York home.
According to the actor, she would keep repeating how cute the bear was, but all he said was, "Yeah, until it eats your carotid artery."
In late November 2020, Gilbert underwent her fourth spinal surgery after learning that her third spinal fusion, performed in 2016 had failed. Only five days after the medical procedure took place, the actress felt "great," fortunately.