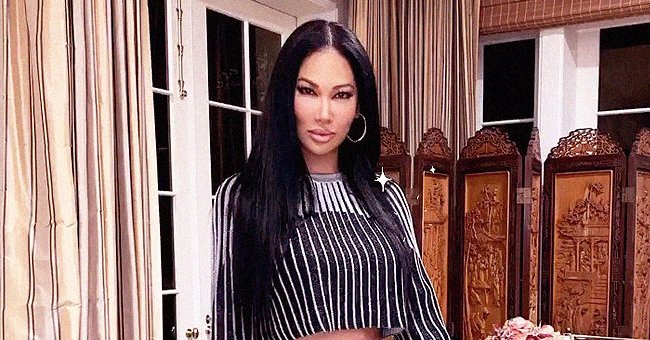 Instagram/kimoraleesimmons
Kimora Lee Simmons Praised for Looking Stunning as She Posed This Striped Top & Matching Pants

Kimora Lee Simmons turned up the heat with a recent post that she shared on Instagram. The model mom looked fashionable in a striped top and matching pants, and fans could not get enough of her look.
Former model and Baby Phat CEO Kimora Lee Simmons still knows how to grab fans' attention with her age-defying beauty and slim physique.
Known for her gorgeous jet black hair and dazzling beauty, the entrepreneur delighted fans with a sultry two-piece ensemble and her white fluffy dog made an appearance too.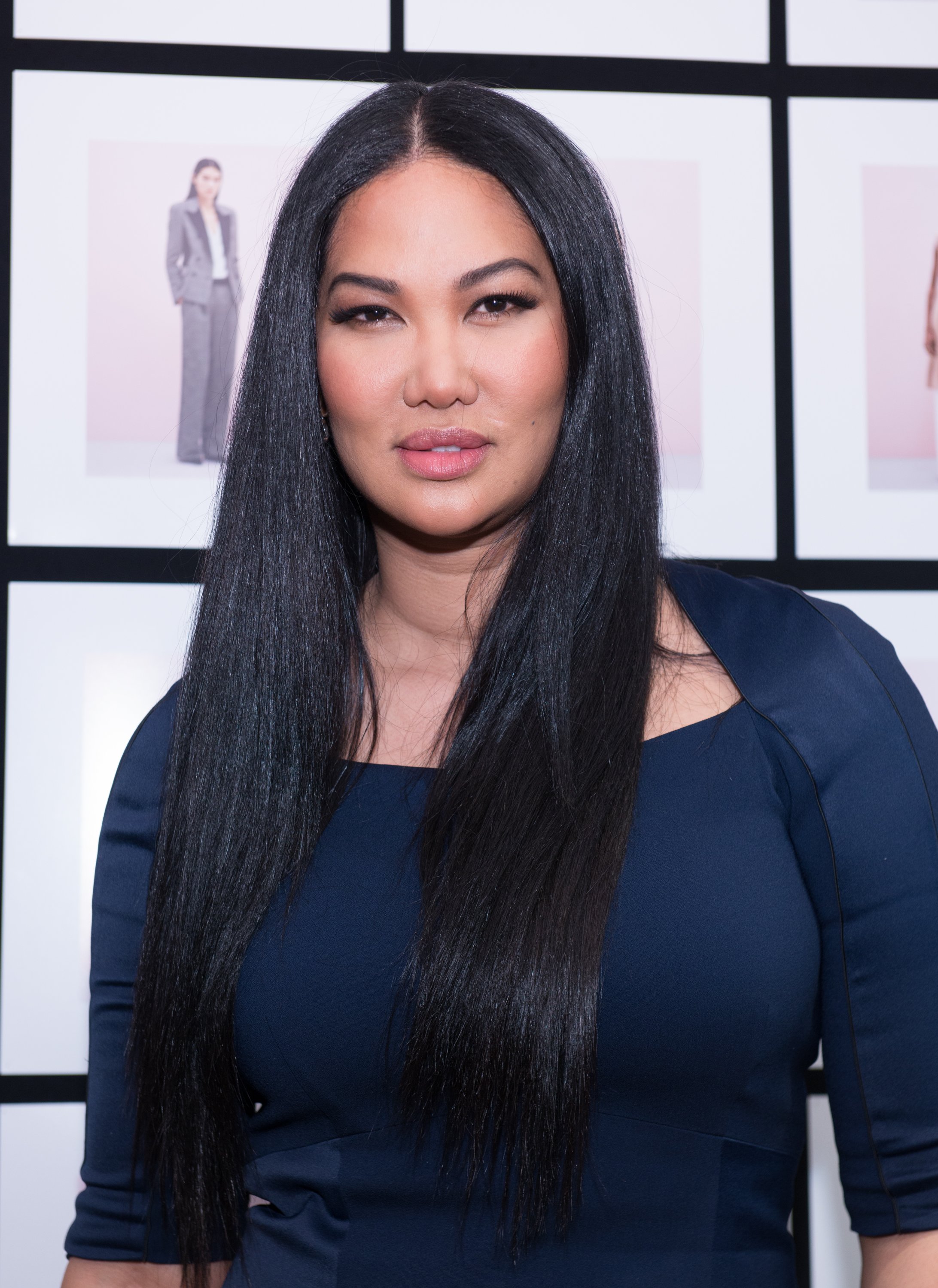 Kimora Lee Simmons at the Kimora Lee Simmons presentation during Fall 2016 New York Fashion Week on February 12, 2016 in New York City.| Source: Getty Images
In the snap, Simmons was pictured leaning against a chair. Behind her was a table with a bouquet and large windows that were draped in cream striped curtains.
The "Kimora: Life in the Fab Lane" star looked stunning in a black and gray striped crop top that revealed her flat toned abs and a pair of matching flared pants.
Simmons looked breathtaking with her straight hair falling naturally over her shoulders. Her make-up was done to perfection, accentuating her eyes and round face.
Like a true model, the mom posed with one leg lifted high, giving her a picture-perfect silhouette. The photo, which was captioned, "Sparkle season," had a sparkling filter on it.
The fashion designer's fans and celebrity friends were blown away by Simmons' post and took to her comments section to praise her stylish outfit and timeless beauty.
One fan gushed, "You look stunning like always," while reality star Khloe Kardashian wrote, "You are so stunning! You always sparkle! Look at your body! My queen."
Simmons, who started modeling at only 13 years old, has never lost her touch regarding fashion. By the time she started her clothing line, Baby Phat, she had walked in numerous high profile fashion shows.
The designer created Baby Phat with a vision to make it a billion-dollar company. Her inspiration was her upbringing and the fashion trends she had seen along the way. In 2006, she told The Fader:
"I called Baby Phat "aspirational" because you could mix the high luxury with everyday streetwear but still, fashion is about that aspiration."
Baby Phat was officially relaunched in 2019, bringing back the women's streetwear brand that shaped an era. This time Simmons had the help of her two daughters, Aoki Lee and Ming Lee Simmons.
Simmons famously walked her runway shows with her two young daughters in tow, so it wasn't surprising when Ming Lee, 20, pursued a modeling career while Aoki Lee, 18, attends Harvard University.
Please fill in your e-mail so we can share with you our top stories!