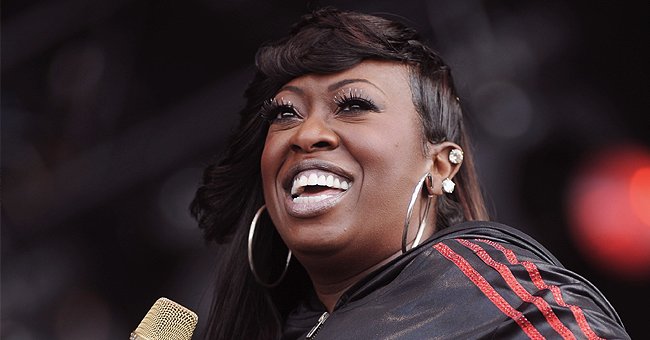 Getty Images
Check Out Missy Elliott's Luxurious Christmas Tree with Stunning Crystal Fringed Canopy (Video)

Missy Elliott recently blew her fans away when she shared videos of her luxurious Christmas tree, which comes with a crystal fringed canopy. The music icon's home looked like a Christmas dream.
Multiple Grammy Award-winner, Melissa "Missy" Elliott, turned lemons into lemonade when she couldn't visit her family for Christmas due to the ongoing coronavirus pandemic.
The "Work It" rapper decided to bring Christmas into her home with a lavish over-the-top tree, which was shared with fans in a series of videos on her Instagram.
Missy Elliott at the Women's Entrepreneurship Day (WED) at the UN Headquarters in New York City, November 15, 2019.| Source: Getty Images
The videos captured the huge Christmas tree placed in a far corner of a room that looked similar to a grand hotel lobby with high ceilings, white walls, fancy art decor, and several lighting fixtures.
A close-up of the tree revealed an assortment of glittery Christmas ornaments and silver tulle bows wrapped around the body of the green tree. The tree was placed in a large silver plant pot, which lifted the tree several feet off the ground.
A ceiling-high canopy was raised around the Christmas tree, covering it with a dazzling crystal fringe that touched the ground where more ornaments were laid out on a snow-white surface.
Another video captured Elliott standing next to the huge tree in a thick animal-printed coat and Gucci hat while Mary J. Blige's "Christmas In The City" played in the background.
The final video featured a dancing figure celebrating the extraordinary tree and a catchy Christmas jingle announcing Elliott's amazing tree. She captioned the post:
"I was so sad because I normally I fly home to see my family for Christmas but this year i couldn't ... so I got my tree put up this year to help me feel like the holiday spirit."
The comment section of the post teemed with awestruck fans marveling at the huge tree. One fan commented, "the level of omggggg this is on for me," while another quipped, "Your tree just called me poor."
Fans were amazed at Elliot's creativity which only reflected her brilliant mind in both decor and music. As the only female rapper to be inducted in the Songwriters Hall of Fame, she has a long string of accomplishments under her name.
Besides her own music, which earned her a whopping 22 Grammy Award nominations and four wins, the rapper also produced tracks for some of the most popular musicians, including R'n'B icons, Mariah Carey and Mary J. Blige.
In August 2019, Elliott, 49, returned to stage for the first time since 2005 and released her EP, "Iconology," around the same period, reminding her fans that "there is no one like Missy."
While making hit songs is her main gig, Elliott occasionally blesses her fans in other ways by making their dreams come true, as she did just before the Thanksgiving holidays.
The "One Minute Man" rapper surprised a fan, Ireanna Bradshaw, by paying for her dream wedding dress in full after the distressed bride-to-be posted her pleas on social media.
Please fill in your e-mail so we can share with you our top stories!