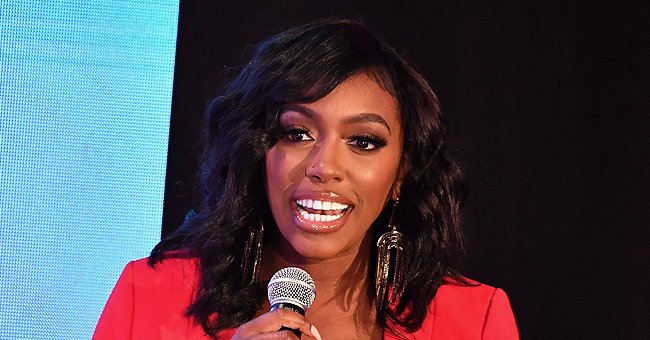 Getty Images
Here's How Porsha Williams' Baby Pilar Reacted after Painting Face with Her Mom's Makeup

The "The Real Housewives of Atlanta" star Porsha Williams has turned her baby daughter Pilar into a social media star on her own by documenting her antics in her own profile, and she has delighted her fans once again.
39-year-old actress and television personality Porsha Williams is the proud mother of a 20-month-old daughter named Pilar Jhena McKinley, shared with her ex-fiancé Dennis McKinley, from whom she recently split.
Even at her early age, Pilar seems to have already taken an interest in makeup, as a recent video shared on the little girl's official Instagram account proves, with Williams surprising her as she tried her mother's makeup products on her face.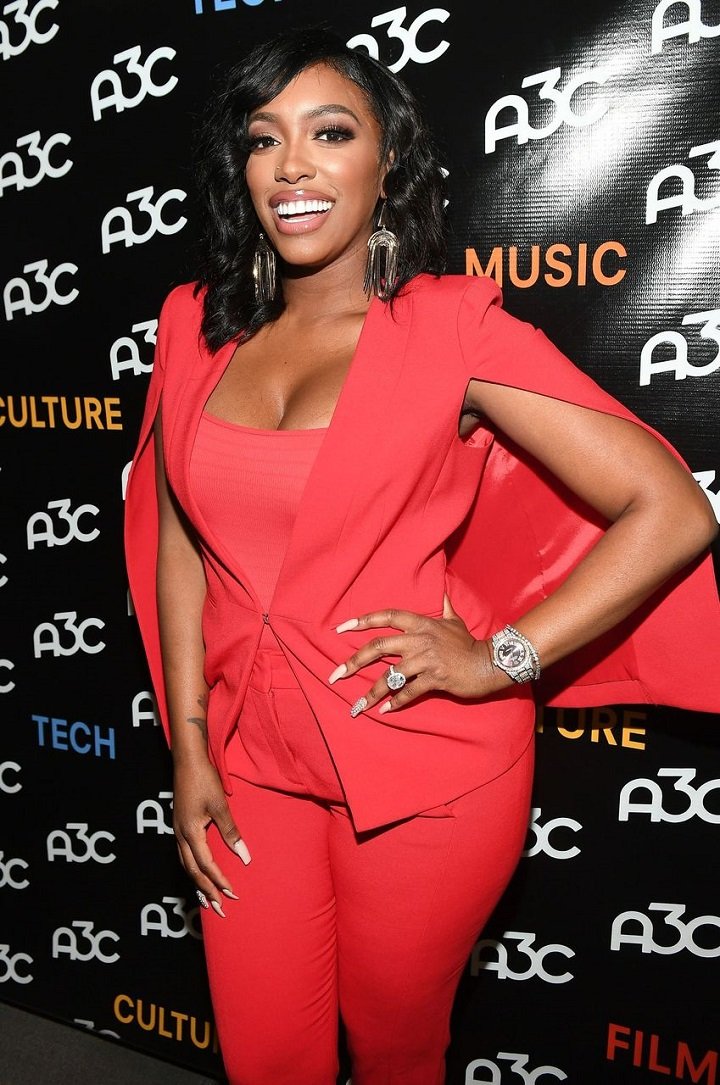 Porsha Williams attending the A3C Festival & Conference at AmericasMart in Atlanta, Georgia in October 2019. | Image: Getty Images.
As with many other children of celebrities, Pilar has her own social media profile managed by her famous mother, and the account already has an impressive 380,000 followers, all eager to stay updated on her antics.
Pilar's fans had a great time on December 12, when Williams shared a clip that captured the moment she asked her daughter what she was doing with her makeup products.
While every child goes for their mother's makeup when nobody is looking at least once, it was Pilar's reaction (or lack of it) to her mother trying to stop her from painting her face, which caught the attention of the public.
The clip starts with Williams asking Pilar what she was doing with "mommy's makeup." Pilar immediately turns her face to the camera, but instead of answering her mother, she just goes back to the makeup table to keep playing.
Not getting an answer from Pilar, Williams held Pilar's arm and asked her daughter to show her face to the camera to take a look at what she did, only for Pilar to give her a look that became the main interest of the users.
"That eye game is no joke," a person wrote in the comments section of the post. "That eye roll though," another user wrote. "Gave mommy the look like let me finish lol" quipped a third user.
A LATE-NIGHT SNACK
Sneaking into her mother's dressing room to learn how to put on her makeup is not the only mischief that Pilar indulges herself in, with Williams not long ago finding out about her hidden late-night snacks.
On November 8, Williams shared a hilarious video of Pilar hidden between two daybeds as she watched TV and munched on a bag of chips that she had taken from the kitchen without permission.
As she held the camera to capture the moment, Williams could be heard repeatedly asking Pilar what she was doing, also reminding her that she had already eaten dinner.
As with the previously mentioned clip, Pilar basically ignored her mother and continued with her business, forcing Williams to take the bag of chips away from the child, who wasn't happy at all.
Please fill in your e-mail so we can share with you our top stories!