Malika Haqq Poses in a Stunning Red Dress in Christmas Photos with OT Genasis & Their Son Ace
Malika Haqq and O.T. Genasis are feeling all the love for their baby son, and they are not afraid to show it. Check out the latest festive photo of the trio. 
Malika Haqq and O.T. Genasis are gearing up to celebrate their first Christmas with their baby son, Ace. Recently, the couple shared their first holiday-themed photo and it was as sweet as it could be. 
Taking to her Instagram story, Haqq shared a photo of herself posing with Genasis and Ace in front of a beautifully decorated Christmas tree. The 37-year-old held Ace and her baby daddy hugged them from the side.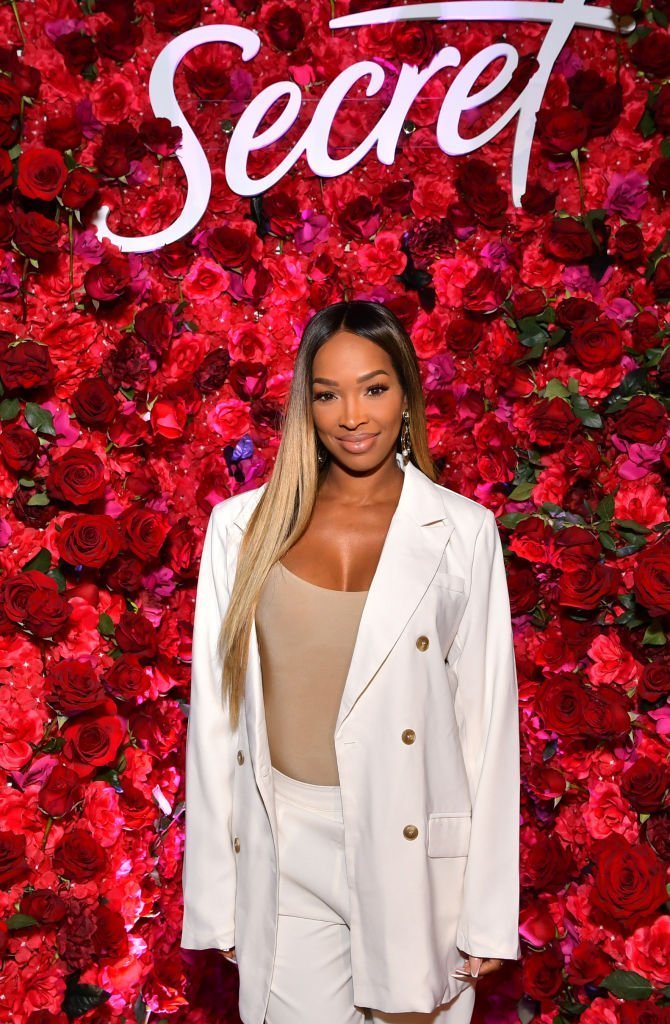 Genasis looked dapper in a black tuxedo and matching shoes. He could have easily turned heads in that attire, but it was Haqq who stole the show with her ravishing look. 
Clad in a red gown that flowed all the way to the floor like hot lava, Haqq was a sight to behold. Her sparkling dress hugged every curve of her body, making her look like a queen.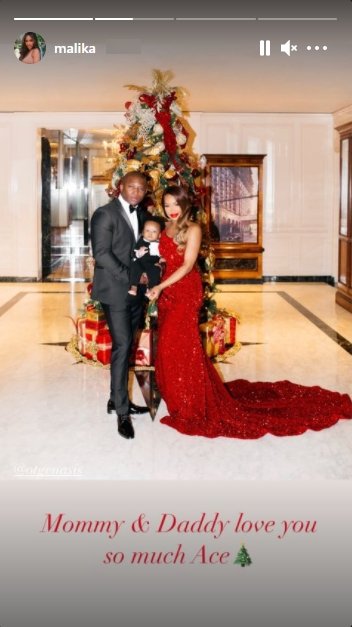 Haqq shared another snap from the same day on Instagram, giving her fans an up-close look at her ensemble as she posed on the staircase. Her cute son lay on his belly over the hem of her dress. 
The couple has not commented on where their relationship currently stands.
Fans instantly fell in love with the sweet photo and could not stop gushing about how amazing the mother and son duo looked. Some of them were concerned about what would happen if the tot rolled down the stairs. 
Haqq and Genasis welcomed their baby boy on March 14, 2020. He is their first biological child. Haqq also has a new bun in the oven who she will be welcoming in 2021.
Recently, Haqq took to Instagram to share a photo of herself cradling her growing baby bump and shared how excited she is to welcome the baby girl with Genasis. 
The couple has not commented on where their relationship currently stands, but they seem to be doing a great job in the co-parenting department. Haqq was previously worried about her baby daddy's lack of enthusiasm. 
In a September episode of "Keeping Up With The Kardashians," Haqq shared how Genasis did not help her with the simplest of tasks like putting a crib together. 
Haqq also confessed that she and Genasis were in different places in their lives and she decided it was better for her to not stay in the relationship after over two years.