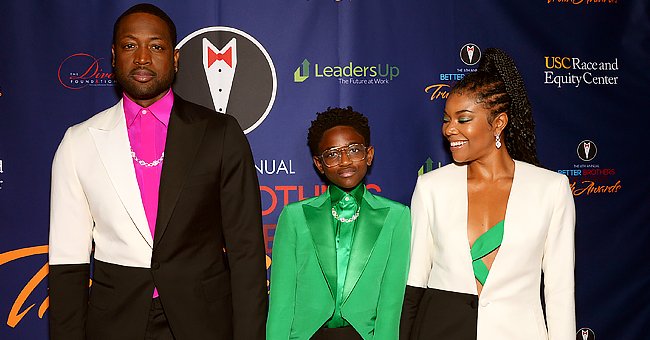 Getty Images
Dwyane Wade's Daughter Zaya Flaunts Her Beauty Wearing Floral Dress and White Sweater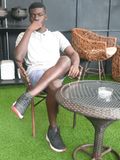 Dwyane Wade's daughter Zaya recently stunned her followers on social media with a photo of herself posing in a gorgeous outfit.
Dwyane Wade's daughter Zaya is embracing her femininity! The gorgeous girl recently took to her Instagram page to share a couple of photos with her fans.
One photo was a close-up shot that captured her with her hand against her face, which held a small open-mouthed smile. She had her spectacles on, and it only contributed to the cute girl charm she exuded in the shot.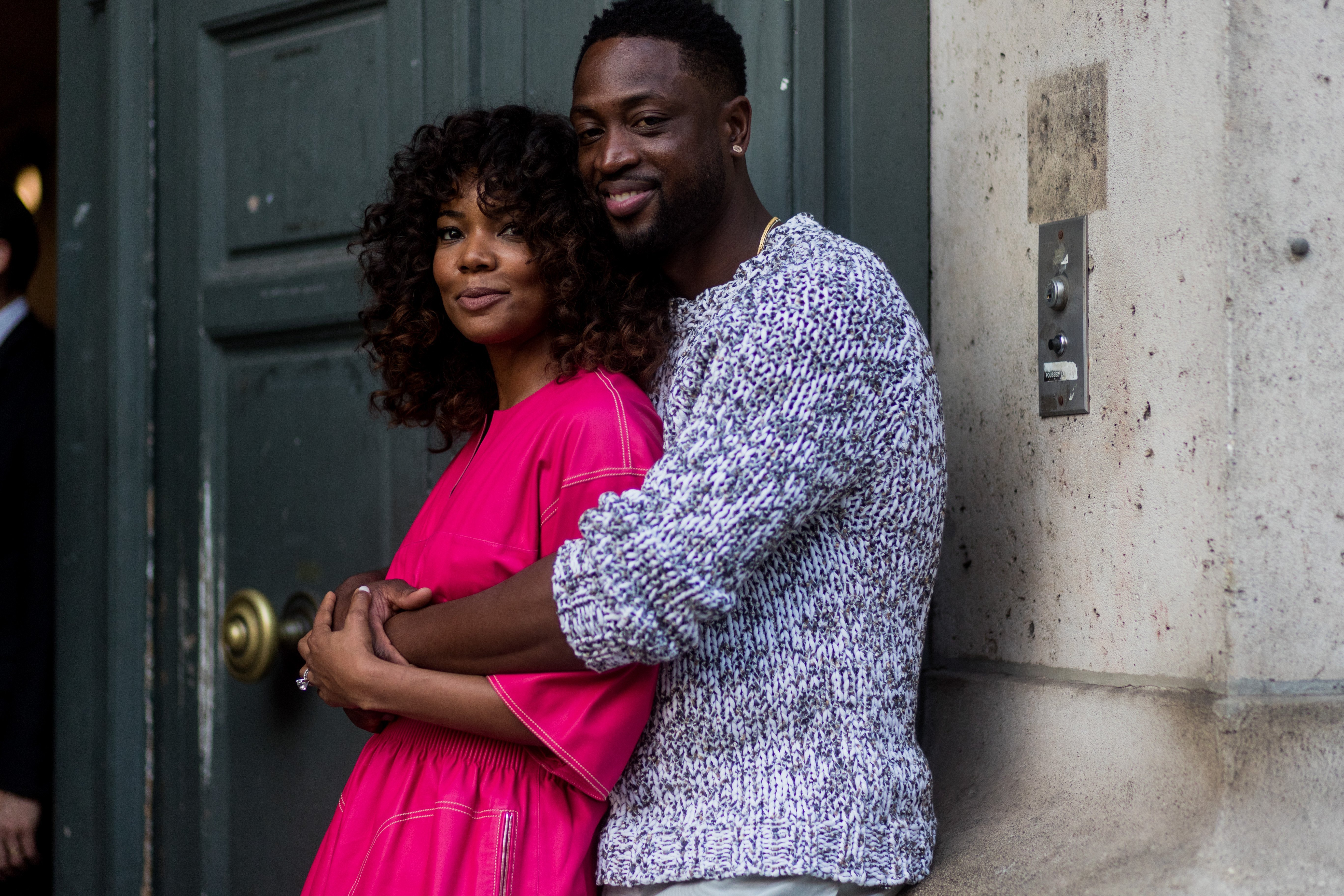 Gabrielle Union & Dwyane Wade hugging outside Hermes during Paris Fashion Week on June 24, 2017. | Photo: Getty Images
The other image she shared was an almost full body shot that did not cover all of her legs. In both photos, Zaya was dressed in a white sweater which she wore over a fine floral dress.
Zaya held a book as she sat cross-legged on a fuzzy-looking grey couch. Her short black hair was tinted blue, and she had a smile on her face even though it was not directed at the camera. She captioned the post,
"Say hello to my Cottage Core aesthetic."
In the comments section, Zaya's fans gushed over the new update. They all thought she looked pretty, and some even went as far as declaring their love for her.
In the past couple of months, Zaya has grown bolder and has been sharing more photos and videos of herself via her Instagram page. On December 1, she shared a gorgeous picture of herself sitting on a green lawn dressed in an orange tank top.
The orange top had "Dope Black Woman" written in small letters on it. She wore brown shorts to complement the top— the shorts showcased her long, trim, ebony legs as she relaxed outdoors with a smile on her face.
In her caption, Zaya reaffirmed, "I am a Dope black woman." Her fans echoed the sentiment, agreeing that she made a good point.
Zaya came out as transgender last year at the age of 12. She has reportedly known her sexual identity since she was three. It was even reported that she came out to her teacher in third grade. When the time felt right, she told her parents the truth and they gave their support.
Her father, Wade, first opened up about his daughter's gender in an interview with Ellen DeGeneres. The proud father revealed that Zaya identifies as a straight, trans lady who likes boys.
The big reveal did not go completely smooth as there was a lot of criticism from netizens who worried that Zaya was not old enough to make such a decision. One of the people who shared that mindset was rapper Boosie Bada*s.
He did not keep his thoughts to himself at the time, and boxing legend Mike Tyson called him out for it. He gave him a telling off, and because Boosie did not budge on his stand, he advised him to always know when to admit his wrongdoing.
Wade would later express his gratitude to Tyson for defending his child as he did. His wife Gabrielle Union had also spoken about the troubles Zaya faced when she came out.
It was a bit easier for them to deal with the backlash because her step daughter's peace was the priority. Fans can't wait to see what Zaya gets up to as she grows older. Already she has showcased her flair for modeling, but it is likely she has more in store.
Please fill in your e-mail so we can share with you our top stories!