Chris Brown's Daughter Strikes Pose with Mom and Sister in Matching Layered Dresses
Singer Chris Brown's baby mama recently melted hearts with a photo that she shared on her Instagram page. The model posted an adorable pic with the "Deuces" singer's daughter, Royalty, and her baby sis, Sinatra LA.
There's nothing as beautiful as the bond between a mother and her daughters, and Nia Guzman recently showed off with her two adorable daughters in a stunning photo that she shared on Instagram.
The doting mom got her two daughters - Royalty Brown, whom she shares with singer Chris Brown and Sinatra LA from another relationship - to join her for a professional photoshoot.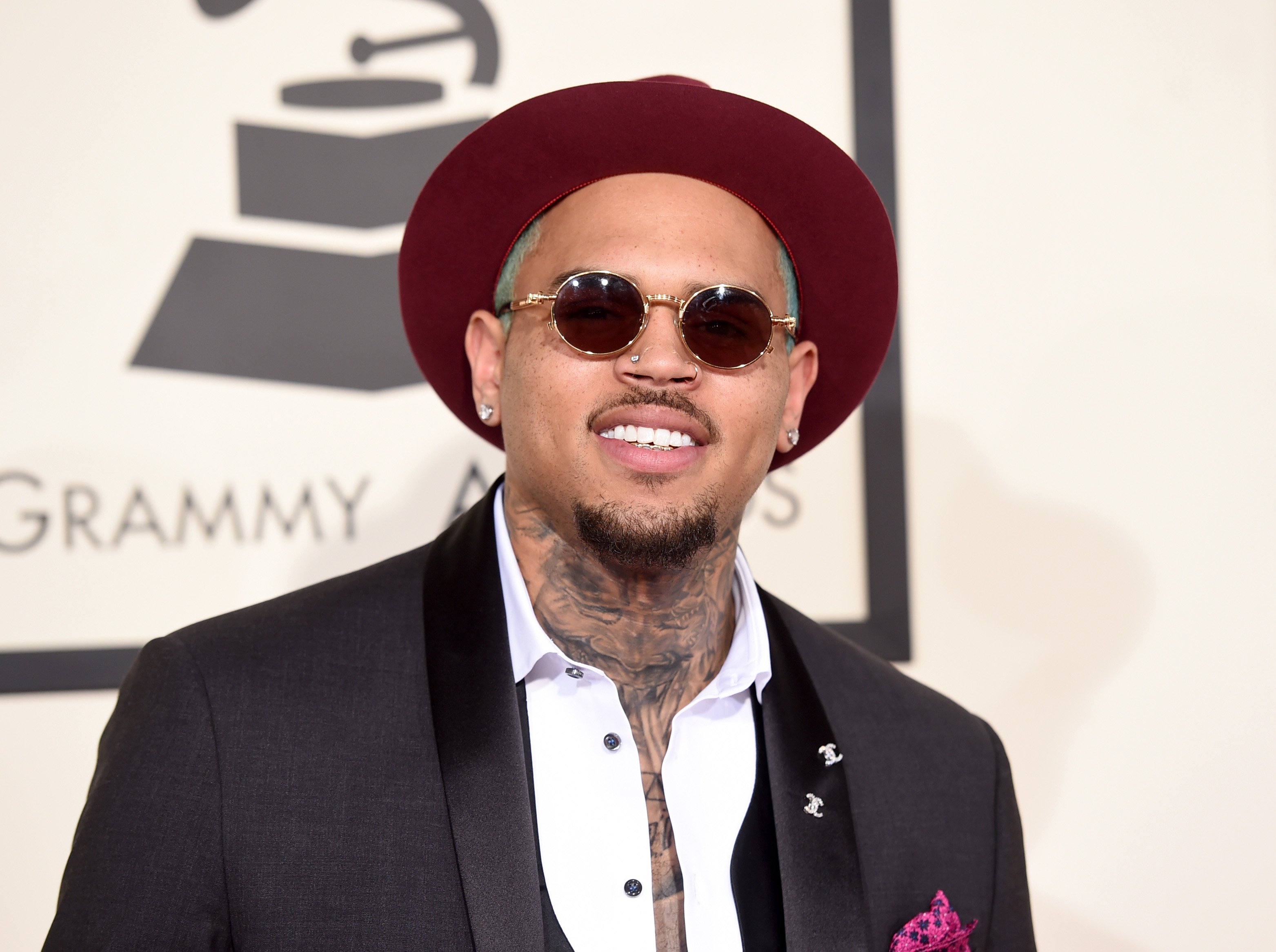 The photo, which was taken against an earthy-brown background, featured Guzman and her two girls cuddling each other in matching dusty-pink layered dresses. She captioned:
"A couple of my greatest creations! #DoRightByYourChildren that's how you stay #Blessed! I'm not playing about mine!"
Guzman's dress was long and low-cut with a thigh-high slit that teased her lengthy model leg leading up to a shiny gold ankle bracelet. The doting mom also accessorized with a watch and gold chain on her tattooed neck.
Guzman held a serious gaze at the camera as she held her youngest daughter Sinatra in her arms. The cute baby wore a cute fluffy dress with a matching headband.
Looking adorable next to her mom was Royalty, who was pictured standing barefoot on a white fluffy stool. She wore a mid-length loose-fitting dress with a matching headband.
Delighted fans took to the comments section to compliment the adorable trio. One fan commented, "A mother's admirable love!!" Another fan gushed, "Wow. This is truly stunning."
This isn't the first time that Guzman has shared a sweet photo of her girls. The model mom regularly updates fans with pics of her two daughters, who seem to have a great relationship.
Occasionally, Royalty's dad, Brown, features in the pics too. Earlier in the year, the "Run In" singer reunited with Guzman to support their daughter during her soccer game.
Brown and Guzman had a rough start with their relationship as they argued over child support. However, the duo put their differences aside for the sake of their daughter.
Now that the couple has joint custody over Royalty, Brown reportedly offered to pay for Guzman to move to L.A. so that he could be a hands-on dad with his six-year-old daughter.