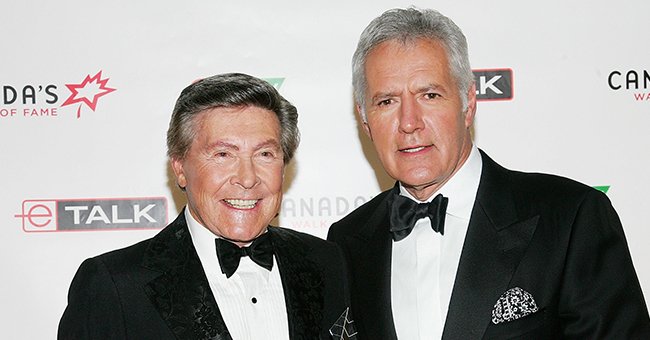 Getty Images
Johnny Gilbert of 'Jeopardy!' Emotionally Remembers Late Host Alex Trebek
The death of "Jeopardy!" host Alex Trebek was indeed a loss to many in the industry and on his show. Recently, Johnny Gilbert, another famous name on the show, shared his opinions on the tragic occurrence.
This week, Johnny Gilbert, the iconic voice behind the introduction on the famous TV show host "Jeopardy!," spoke about the death of the show's legendary host, Alex Trebek.
In an interview with PEOPLE, Gilbert explained that he and Trebek had been incredibly close before the latter's death. Considering that the two worked together for decades, this is not much of a surprise.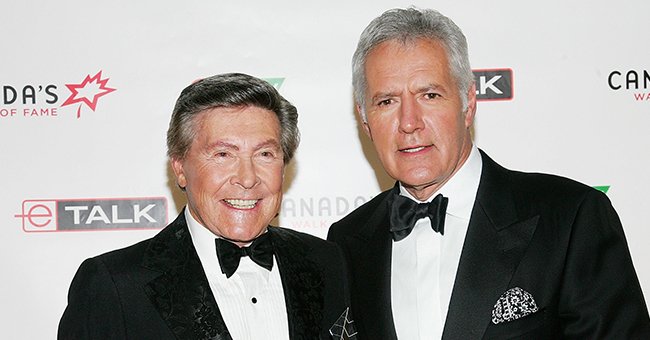 Johnny Gilbert and Alex Trebek attend Canada's Walk Of Fame Gala sponsored by Chanel at the HummingBird Centre June 3, 2006 in Toronto, Canada | Photo: Getty Images
Gilbert remembered the first time he met Trebek, explaining that it was at a convention back in the 80s. The announcer explained that he was struck by Trebek's demeanor, as the host was fond of being quiet and listening to everyone.
Gilbert also explained that while Trebek had been hosting the trivia game show with the answers in front of him, he was actually a very knowledgeable person. In part, he said:
"Alex has always been the same person. He was very introspective, he read a tremendous amount and traveled a lot. He was always doing crossword puzzles to keep his mind active."
He added that Trebek was fond of telling the youngsters on the crew that reading was the best way to keep one's mind active. With such a quick mind and a thirst for knowledge, it seemed like Trebek was made for "Jeopardy!" No wonder he was such a fantastic host.
Expanding on his relationship with Trebek, Gilbert explained that they had been golfing buddies.
Trebek's death was a tragedy for the entire entertainment industry. However, "Jeopardy!" has undoubtedly felt the brunt of the tragedy. As Gilbert said, the mood on the show's production set has been significantly different since Trebek's passing. He said:
"Everybody's walking around in a little bit of a fog, shaken from the whole thing. Part of me left here when Alex left, really."
Expanding on his relationship with Trebek, Gilbert explained that they had been golfing buddies. Without a doubt, he will miss his friend very dearly.
Some have also questioned the show's ability to continue following Trebek's death. Expanding on that, Gilbert said that he planned to still be on the show.
As the announcer explained, "Jeopardy!" has always been a part of his life. He added that he got married almost following its debut, and he has been there since.
With such history, it seems almost impossible that he would ever leave. So, his commitment to it remains intact as it always was.
Please fill in your e-mail so we can share with you our top stories!