Chris Brown's Daughter Royalty Poses with Little Sister in Matching Pink Outfits in Cute Snaps
Chris Brown's lovely daughter Royalty and her baby sister, Sinatra, flaunted sweet sibling glam in new photos shared to social media while they enjoyed each other's company. 
Chris Brown's daughter Royalty looked every inch adorable in new photos shared on her Instagram page. Royalty rocked her sweet glam with her younger sister, Sinatra, causing fans to gush over them uncontrollably.
The girls' appealing glam was on an all-time high as they posed for the camera in similar ensembles while giving off stylish sibling vibes. The pair also pulled at admirers' heartstrings while enjoying each other's company.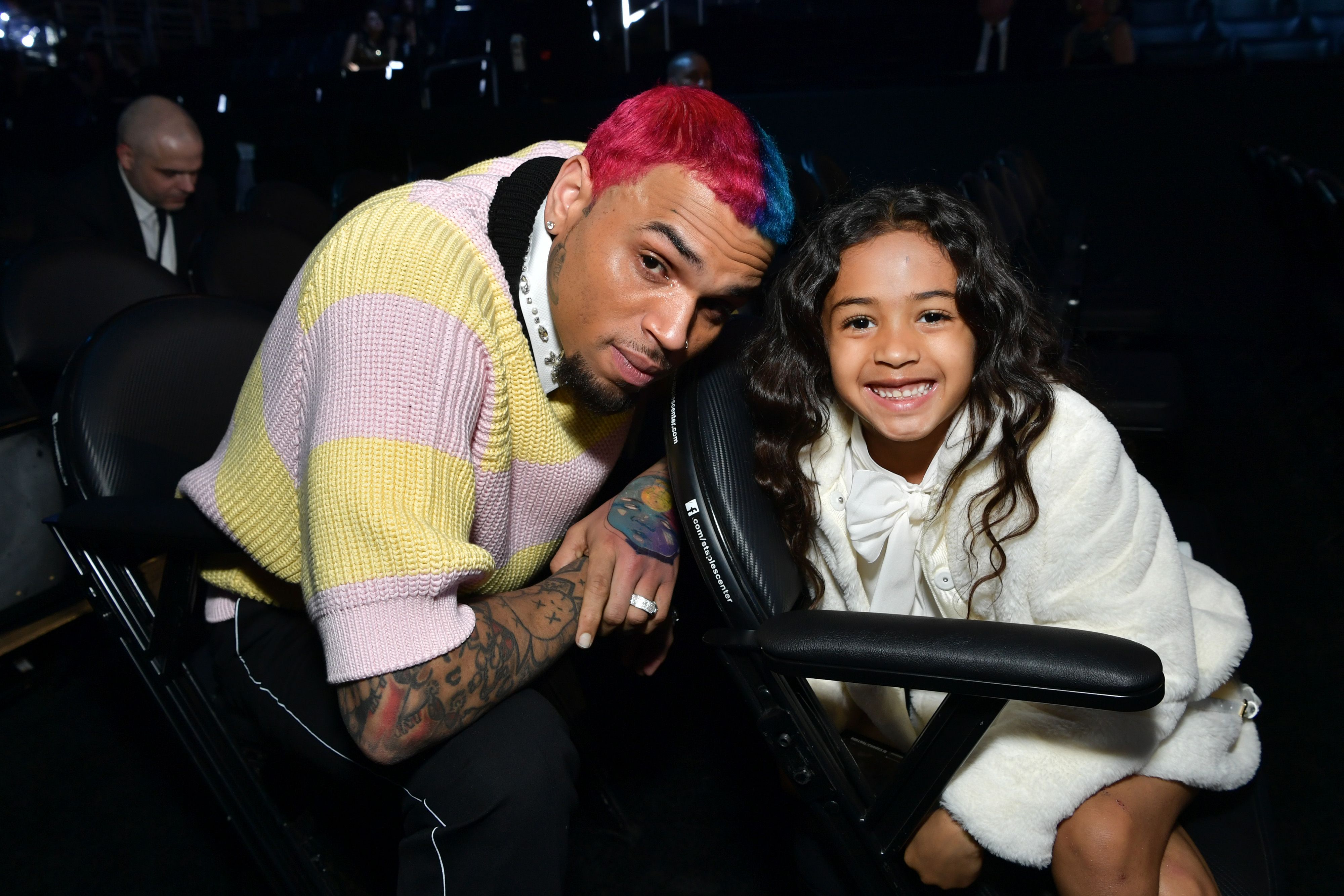 In the three-photo post, Royalty's image came into view first, looking like her dad's absolute twinnie and soaking up a sunkissed glow. The little lady rocked a pink romper and a black teddy sling purse. 
The next slide could have any heart in a puddle as Royalty and Sinatra gave off double doses of cuteness. Little Sinatra donned a similar romper while her feet were clad in white sneakers. 
Royalty's luminous hair shone in the sunlight as the curls went down her shoulders in a side-swept style. She completed her style with a pair of crocs that featured large bows. 
The hip hop heiress crossed her legs, rested her cute face on one palm, and displayed a pleasant smile. Sinatra looked like she was in her own little world, but the last slide proved otherwise as she shared a toothy smile as well. 
In older times, fans witnessed how Guzman and Brown went back and forth on child custody issues.
While Royalty is Nia Guzman's daughter with her ex, Chris Brown, little Sinatra is her second child from another relationship. Amid the quarantine, the girls had a swell time bonding at their mom's home. 
Besides being one of the sweetest siblings, the girls share a similar interest in their choice of upscale fashion. In one of Guzman's Instagram show-offs, Royalty and Sinatra dressed up in tasteful outfits for the gram.
Ever the A-list fashionista, Royalty rocked black Burberry leggings, a patterned jacket, and a red waist purse slung instead across her chest. Sinatra channeled an elegant tutu outfit from her lookbook. 
Earlier this year, award-winning singer Brown and Guzman spent two days together trying to plan the perfect quarantine birthday for their six-year-old daughter. 
Royalty enjoyed a bash fit for a princess as her parents organized a parade party. The youngster once again flaunted her fashion sense in a high-low tulle dress that boasted vibrant colors. 
In older times, fans witnessed how Guzman and Brown went back and forth on child custody issues, which led to a strain in their relationship for a long time. However, these days, the pair has an amicable relationship amid being co-parents.