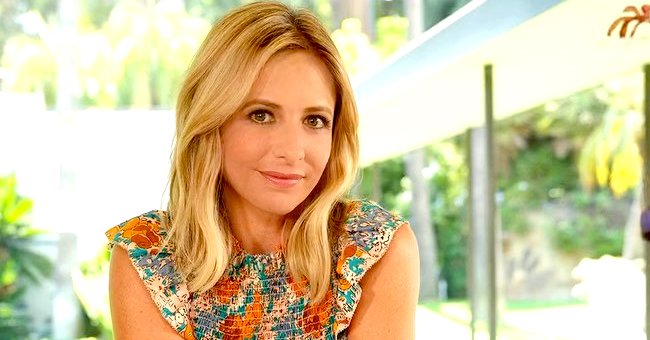 Instagram/sarahmgellar
Sarah Michelle Gellar Reveals Best Present She Got under Her Tree — So Cute!
Sarah Michelle Gellar is already enjoying the best Christmas present she got this year, even though her husband Freddie Prinze Jr. jokingly complained about the hard work it's turning out to be.
Freddie Prinze Jr. and Sarah Michelle Gellar doubled up on holiday cheer with their presents to each other this year, marking almost two decades of Christmasses together since they tied the knot.
Sarah and Freddie, who wed in 2002, share two children, Rocky, 8, and Charlotte, 11, and they can't get enough of the new members that joined their family recently.
THE LOVE OF UGLY
This year, Sarah gave ugly Christmas sweaters the ultimate twist. A set of sweaters, one black, the other red, featured the same Christmas patterns, but in the middle, one sported Sarah's face, and the other Freddie's.
The actress modeled both sweaters, which also had the wording, "Happy Holi-yay," with a big smile, as she stood in front of their beautifully decorated Christmas tree.
NEW FAMILY MEMBERS
At the beginning of December, Freddie and Sarah adopted two 8-week-old Akita twin puppies named Sato and Kumi. The actress has been spotted out and about with Kumi, and as she promised - lots of "puppy spam" followed.
Freddie and Sarah decided to veer from their usual Christmas traditions.
However, when Freddie spoke to Us Weekly on December 10, he noted that it's hard work looking after, and training the new furry members of their family. Comparing child-rearing to the new puppy experience, he said:
"If I'm nice to them, they're going to take care of me. Dogs, you're, like, man, when they're older, then I will take care of them more. So, puppies are harder."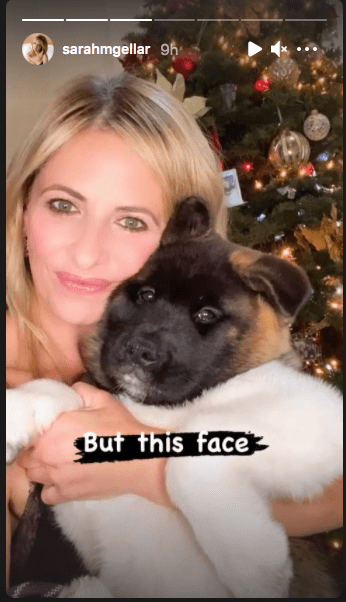 Sarah Michelle Gellar holding one of the Akita puppies the family adopted as a Christmas present in 2020. | Source: Instagram/sarahmichellegellar.
THE BEST CHRISTMAS
Freddie and Sarah decided to veer from their usual Christmas traditions in the sense that they handed out presents early. The couple gave their kids a trampoline, but the "ultimate gift" is the cute new puppies.
Taking to social media, Sarah posted two pictures, each with a puppy in her arms, and gushed that her "favorite" present under the Christmas tree is too adorable for words.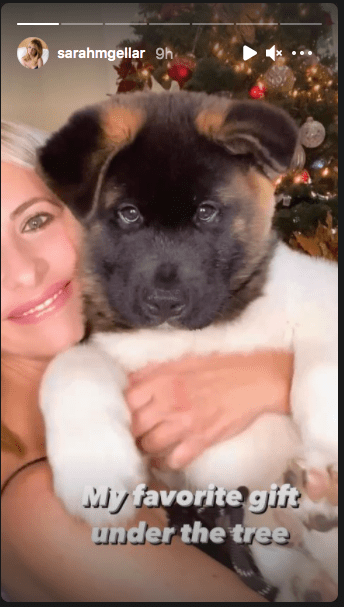 Sarah Michelle Gellar cuddles on of the Akita puppies she adopted at the beginning of December 2020. | Source: Instagram/sarahmichellegellar.
HOW IT'S DONE
Sarah Michelle Gellar also gave a glimpse into her Sunday routine at home, especially when a week felt more like a year. Posting a picture of her feel-good routine, the actress showed how to do Sundays "right."
Dressed in a gorgeous pink tulle gown, Sarah hung out in her empty bathtub with a glass of wine in hand, ready to wash off the happenings of the week gone by.
Please fill in your e-mail so we can share with you our top stories!