Explore Dita Von Teese's Peculiar LA Home Filled with Antiques
Dita Von Teese's Los Angeles home is filled with vibrant rooms, quirky antiques, and taxidermy. The acclaimed actress recently shared a sneak peek at it.
Dita Von Teese, best known as the "Queen of Burlesque," recently gave Architectural Digest a tour of her gorgeous home in Los Angeles. The star moved into the property a few years ago.
Von Teese's Tudor Revival-style home offers brightly colored rooms, quirky antiques, and taxidermy that she has collected over the years. Originally, however, this wasn't the case.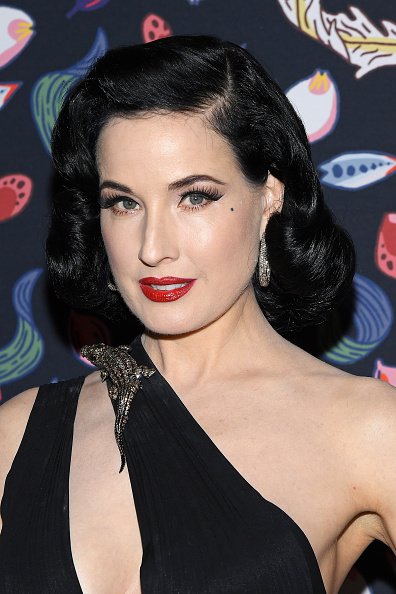 In an interview with Architectural Digest, the actress talked about how the walls were painted white, noting that she is afraid of white walls in houses and that she is a maximalist. She continued:
"My first order of business was going through room by room and adding color and excitement."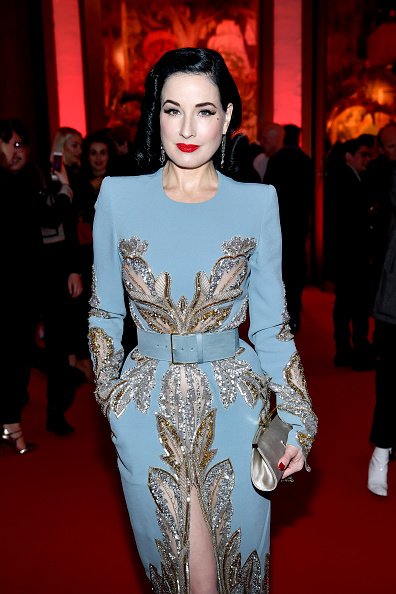 The star managed to decorate her residence in a variety of colors, all giving off a fantastical, fairytale vibe. As guests enter, they are greeted by a custom mural inspired by a medieval castle.
Von Teese's home inspiration files are filled with pictures of castles and historical interiors that haven't been touched for a century or more. (Watch the video below to see Von Teese's house.)
Von Teese has been frank about her personal experiences with ageism in the industry.
Torch-like lamps, a gift from Connie Parente, the vintage jewelry dealer, illuminate the foyer. Von Teese said that the house's rich history has always drawn her to it.
"I like feeling like I'm living in this house in a very similar way to what someone did back in the '20s or '30s," she said, adding that someone had lived there for so long, which meant a lot to her.
Von Teese's unique kitchen was inspired by a vintage green stove that she found and knew she had to have. The kitchen was also among the primary reasons why she bought the home.
Only Von Teese's bedroom lacks color and trinkets, as the room is monochromatic silver. The room also features Olivia De Berardinis's painting of Von Teese over her custom chest of drawers.
Meanwhile, Von Teese has been frank about her personal experiences with ageism in the industry. In an interview, the star said that it bothered her when people told her she looked good for her age.
Von Teese, who once appeared on an episode of "America's Next Top Model," a reality television series created by Tyra Banks, pointed out that getting older is a positive thing.