Naomi Osaka Goes Twinning with Her Boyfriend on a Jet Date Dressed in Matching PJs & Santa Hats
Tennis champion Naomi Osaka recently took a trip on a private jet with her handsome boyfriend, Cordae, and the smitten beauty shared a pic of their sweet date on Instagram.
There's nothing as satisfying as spending the Christmas holidays with a loved one, and tennis superstar Naomi Osaka did just that with her rapper boyfriend, Cordae Dunston.
The three-time Grand Slam winner shared a sweet pic of herself and the "YBN" rapper while on a sweet jet date, and although they sat on separate seats, Osaka's body language showed her happiness.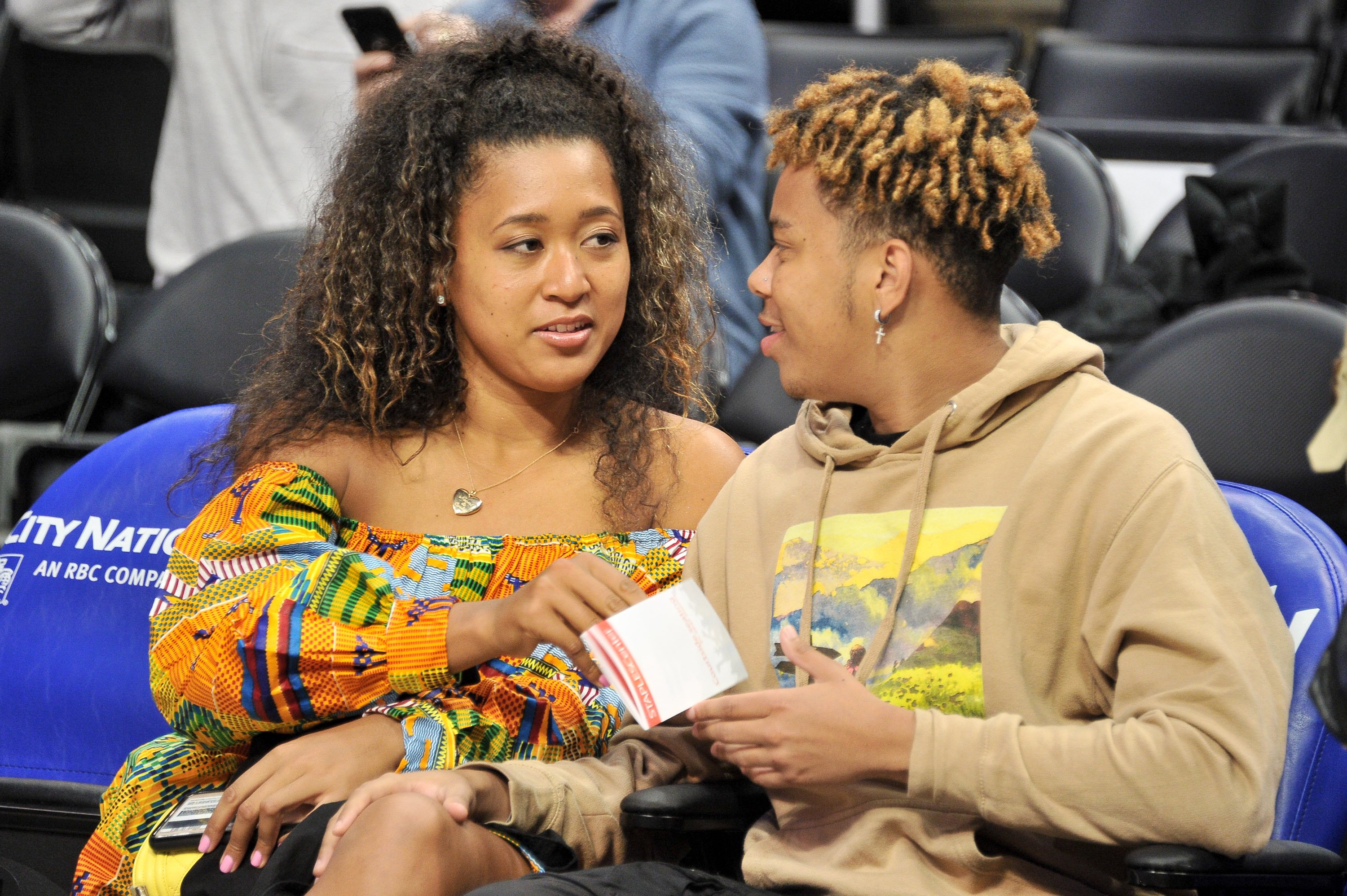 The couple was pictured seated in a private jet with cream interior decor while the cockpit was visible behind them. Both stars were seated casually with their seatbelts unclipped. She captioned in Japanese:
"Merii Kurisumasu ?❤️"
Osaka was captured seated sideways of the leather seat with her body facing Dunston's direction and sporting a shy smile. Her hands were adorable, folded over each other. 
On the other side of the jet was the "Gifted" rapper, who looked cool seated casually and posing with one hand on his chin and the other in his pocket.
The couple looked sweet as they rocked matching red and black checkered pajama pants and Santa hats. Dunston rocked a navy puffy jacket over a hooded sweatshirt, while Osaka wore a navy sweater and Louis Vuitton slides to keep warm.
Fans couldn't miss out on the chance to comment on the young couple's cute holiday pic. While some fans wished Osaka and her beau a happy holiday, others commented on their relationship.
One fan wrote, "Beautiful thang young King & Queen," while another observed, "Naomi [looks] So〜Happy." Other fans even called the duo couple goals.
Osaka and Dunston have been heating social media with cute PDA-filled posts. In real life, the two have also shown how much they care and support each other's careers.
In September, when Osaka won her third US Open title, Dunston was there to cheer her on. The rapper jumped and thumped his fists when Osaka delivered her winning score against Victoria Azarenka.
Besides being beautiful and successful stars, the pair also share a passion for activism against racial injustice. Dunston has actively supported the Black Lives Matter movement by taking part in various protests around the US.
Similarly, Osaka has used her platform to bring awareness to the racial injustices in the US to an international platform. During the 2020 US Open, Osaka made a statement by rocking facemasks bearing each victim's name.