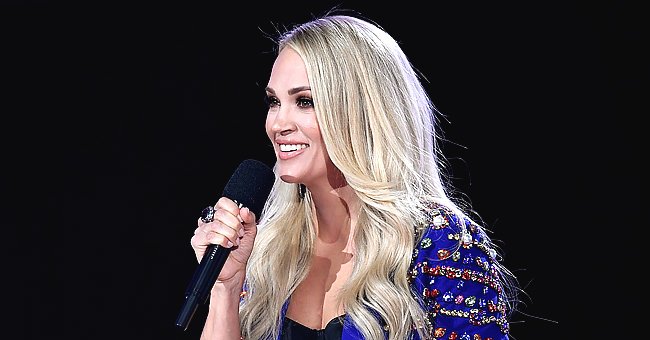 Getty Images
Carrie Underwood Discusses Learning Spanish for Recent Bilingual Duet Titled 'Tears of Gold'

Carrie Underwood has achieved an amazing feat, collaborating on her first-ever Spanish language duet with David Bisbal on "Tears Of Gold." She details how the song got her picking up the language again and learning it.
Country Singer, Carrie Underwood has broadened her musical horizons by collaborating with Spanish dreamboat, David Bisbal on the duet, "Tears Of Gold."
Speaking at a press conference following the track's release in early December, Underwood explained that she had previously taken Spanish in both High School and College.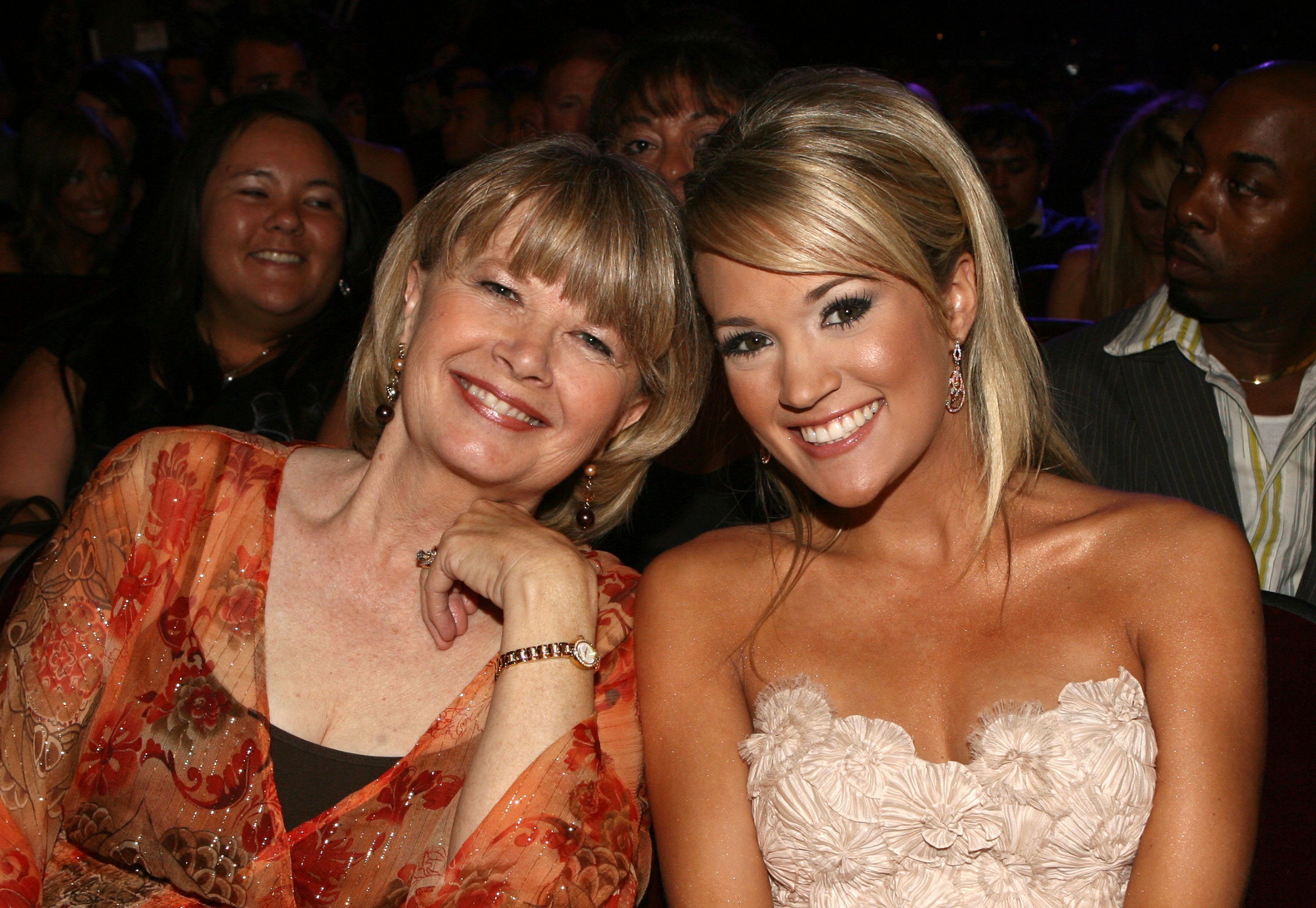 Carrie Underwood smiles with her mother at the 2006 American Music Awards in Los Angeles on 21 November, 2006. | Photo: Getty Images.
When she began working with Bisbal on the duet, it reignited a desire in her to pick up the language again. Bisbal commended Underwood on her dedication to learning Spanish, adding it made him joyful to collaborate with her on her first bilingual song.
According to Bisbal, Underwood also expressed concern over her pronunciation while they shot the music video, but as far as he is concerned, she did a stellar job. Underwood revealed:
"I feel like having a musical brain can lend itself to being able to learn another language. So I have been trying to remember what I learned and build on it."
Both artists relayed having a profound experience after hearing "Tears Of Gold" for the first time. For Underwood, she was drawn to Bisbal's vocals and took it as a good sign when the song became stuck in her head after initially hearing it.
For Bisbal, he immediately felt the song required a strong voice, and when the chance to work with Underwood presented itself, Bisbal was ecstatic.
Underwood spoke of a cool connection between herself and Bisbal after each took the bold step to sing in the other's language on the track.
Underwood has stepped it up and created a couple of first-time experiences for her music career this year. In September she released her first-ever Christmas album called "My Gift."
The offering includes a track, which features her 5-year-old son, Isaiah on the "Drummer Boy" track. Underwood initially worried whether Isaiah would be keen, so she was immensely proud of him once she heard the end result, saying:
"He loves to sing…and he has such a giving, loving heart about him and I could just hear his voice on it."
David Bisbal is a Latin superstar whose introduction to fame came as a result of a popular music television competition, "Operación Triunfo." Following that he won three Latin Grammy Awards and three Latin Billboard Awards.
Aside from his latest collaboration with Underwood, he has also worked with Luis Fonsi, Miley Cyrus and Rihanna. "Tears Of Gold" can be found on Bisbal's album, "En Tu Planes" released on December 11.
Underwood spoke of a cool connection between herself and Bisbal after each took the bold step to sing in the other's language on the track. Bisbal enlisted the help of an English speaking coach but said Underwood was also very helpful.
Bisbal has already set his sights on taking the song to a live stage, once it is safe to do so. As a huge fan of Underwood for being an American Country legend, he says he cannot wait to perform live with her.
Please fill in your e-mail so we can share with you our top stories!