See How Hoda Kotb and Her Fiancé Joel Schiffman Celebrated New Year's Eve
Take a sneak peek into how Hoda Kotb and her husband-to-be crossed over to the new year. Kotb shared a snapshot of her and her partner on Instagram looking overjoyed.
Hoda Kotb and her fiancé Joel Schiffman celebrated New Year's Eve in a fun, laid back style. Kotb posted a photo of them both cheerfully posing for the camera.
"Happy New year! Lights out by 9:00," she captioned her post with a heart and wine bottle emojis. The pair appeared to be in their comfort zone as they were dressed casually.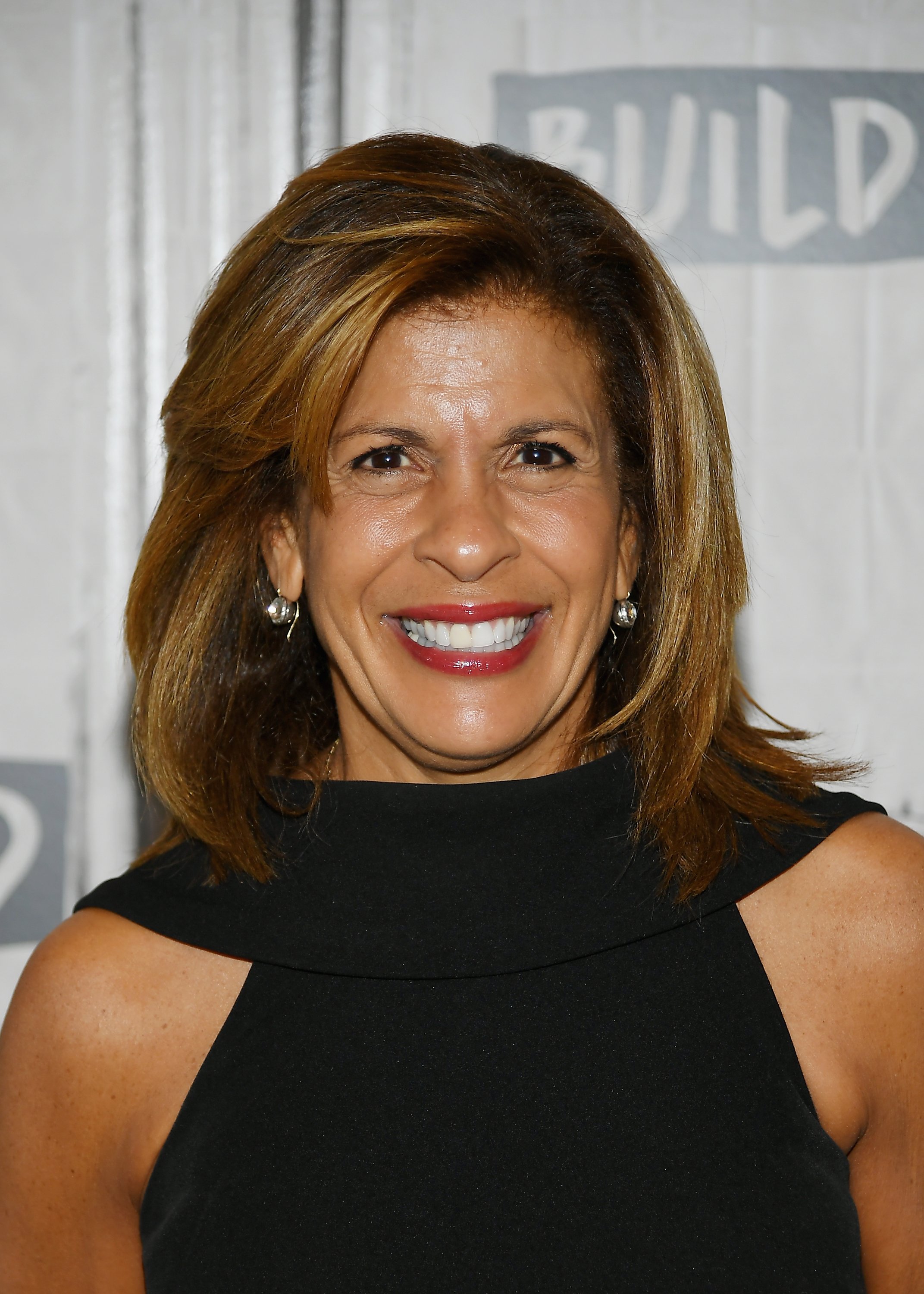 Kotb and Schiffman looked delightful in their picture while at home. Schiffman wore a grey hoodie, and his fiancée was dressed in a pink top.
The duo can be seen wearing colorful hats with the words "Happy New Year" embroidered on them. Schiffman's hat had a lot going on as it even had red, green, and blue lights.
As Kotb and her partner made the best of their celebration, she and her co-host Jenna Bush Hager reflected on the year 2020 in New Year's Eve Special. 
According to People, the co-workers revealed how they plan to honor frontline workers in their upcoming special "Escape from 2020." Kotb told the outlet:
"It's sort of like we're seeing 2020 in the rearview mirror. We do it with humor, but I have to say in this kind of year, there are probably more poignant stories that I remember in any other New Year's Eve special."
In addition to Kotb's statement, Hager said that it is a mixture of the humor that she believes has helped them get through the year and the beauty. "We talk about those that lifted us up and really the heroes that we may not have realized until this year," said the 39-year-old.
Hager explained further and pointed out that she thinks it is a beautiful portrait of 2020. Kotb jumped in and said, "You'll laugh, you'll need a couple of tissues, and you'll probably go, 'Oh yeah, I forgot that was this year. You'll have some of those moments too."
Kotb experienced those moments in her personal life as she shared an emotional family moment during the pandemic. According to Hello Magazine, the 56-year-old revealed a touching memory involving her home life with Schiffman and her daughters.
The family invited Kotb's mother, Sami, over for the first time since the pandemic. Kotb said she believes that for every single person, when they hug someone they have not seen for a long time, it is a moment that one never forgets.
Therefore, for Kotb, her most memorable moment for the past year was when they had to put her mom in a hermetically sealed car and had her drive to their place. The broadcast journalist shared that seeing her mother and hugging her was her favorite moment.
Also, to have her mom get to hug her grandchildren eclipsed it all. The "Today With Hoda & Jenna" host added that it was like a surreal moment, and she wanted to hold on to it forever.