Watch This Rare Video of Tatyana Ali and Her Mom Sonia Dancing as They Welcome 2021
Former "The Fresh Prince of Bel-Air" actress Tatyana Ali recently made her fans and followers smile and laugh with a precious video of her and her mom, Sonia, happily dancing together.
There is no bond as sweet to witness as the bond between a parent and child. In a recent post on Instagram, actress Tatyana Ali showed her fans and followers the beautiful and playful relationship she and her mom share. She wrote:
"#2021 ain't ready. But we are oh we are. Happy New Year ? #mommyandme."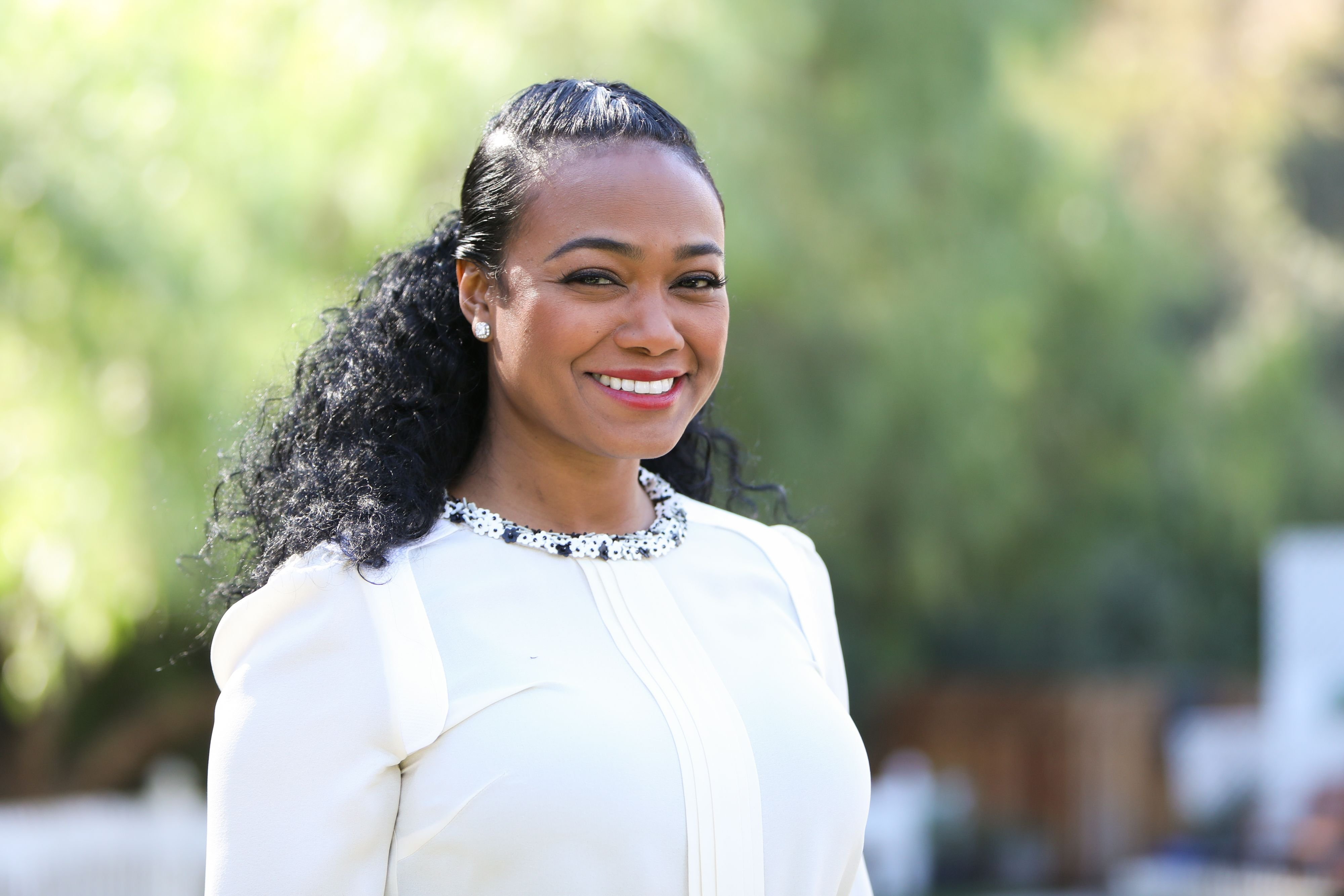 The cute video showed Tatyana's fans that no matter how old the proud daughter gets and no matter how many kids she has, she will always be her mom's baby girl and best friend.
With Ginuwine's R&B/Soul classic, "Pony," playing in the background, both mother and daughter took to their makeshift dance floor to bust out their best moves while enjoying the music.
Tatyana looked absolutely beautiful and radiant in a gorgeous purple sweater. She had her hair pulled up into a messy bun and sported a bare makeup-free face. Her mom, Sonia, was dressed in a similar fashion in a beige-colored sweater instead.
The clip of both beautiful women dancing had Tatyana's fans rolling and laughing with amusement and adoration. It was clear to see that they share a tightly-knit bond and are still so close even though Tatyana is now all grown up.
In 2017, the actress once again opened up about being a mother and how she was approaching raising her son.
The beautiful relationship between Tatyana and her mom is one that warms the hearts of many. Although she is still her mommy's girl, the actress is now a proud mom herself and will turn 42 this January.
Tatyana first became a mother in September 2016, months after she and her husband, Vaughn Rasberry, tied the knot in an intimate Beverly Hills ceremony in July 2016. In an interview, she opened up about being a new mom and said:
"It's so much fun. You try to get ready, but nothing can really prepare you for what actually goes on and what it's like."
The actress went on to say that it was love at first sight for her and her husband the moment they welcomed their little bundle of joy, Edward. She gushed about how sweet Edward was and talked about her delivery process as well.
In 2017, the actress once again opened up about being a mother and how she was approaching raising her son. Speaking to Parents, she revealed that she is more of a laid-back mother than she thought she would be.
Tatyana also revealed that she faced a lot of unpleasant experiences due to her race when she was younger. She added that she knew her son would have to face that at some point, and she was preparing him to be strong and proud of his roots.
In August 2019, Tatyana and her husband welcomed their second child together, a precious baby boy named Alejandro. After fans have seen her beautiful mom and the relationship they have, it is clear to see where she got her excellent mothering skills from.