'Cobra Kai' Star Ralph Macchio Discusses Chemistry on Set With His Co-Star William Zabka
"Cobra Kai" took over where the "The Karate Kid" franchise left off in more ways than one, as William Zabka and Ralph Macchio carry on the torch with their unmistakable chemistry. 
"Cobra Kai" found a new home on Netflix following two successful seasons on YouTube, and with its newly premiered 3rd season, the next generation dojos are competing for the top spot once more.
William Zabka and Ralph Macchio starred in both the original "The Karate Kid" flicks during the 1980s and have risen from rival students to rival teachers in the new Netflix series.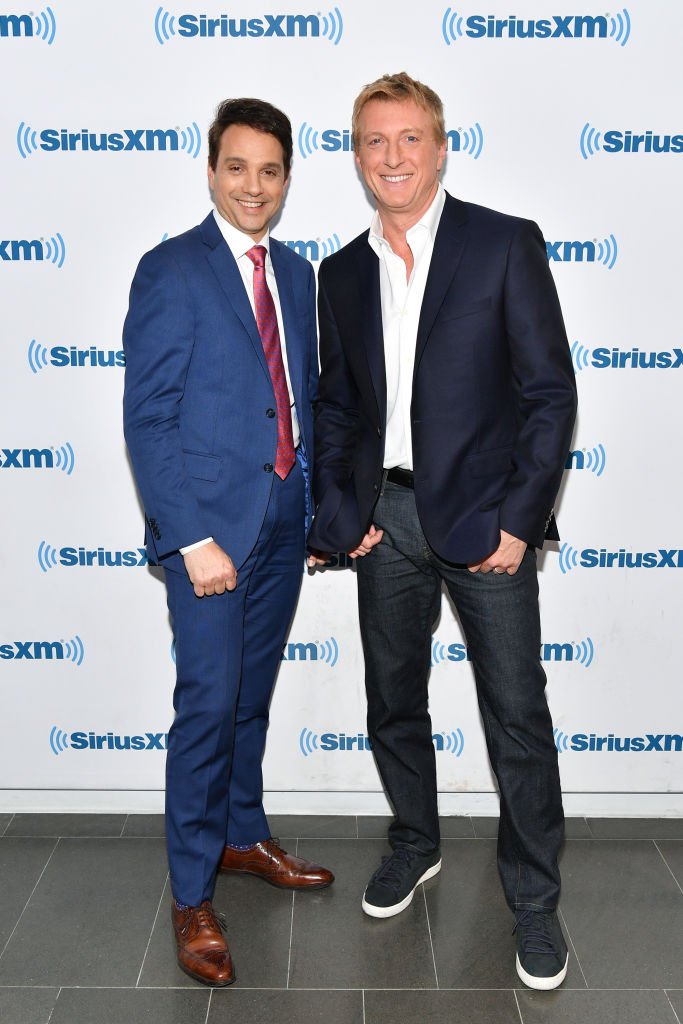 THEIR CHEMISTRY
The chemistry between Macchio and Zabka is unmistakable, and it even shocked them. Not only did they star together in the classic film over three decades ago, but they've bonded on a personal level as well, and it shows.
"That has just solidified our friendship, you know, to a deeper level. And so I think that plays into just what we bring to the table," Macchio said during an interview.
BUILDING ON A CLASSIC
Sharing quality time with each other as friends allowed the pair to connect as parents, as actors with aspirations, and as men, and with that came a respect for each other that only deepened over time.
"Who knew that the 80s were going to stick the way they did..."
Created by "The Karate Kid" superfans Jon Hurwitz, Hayden Schlossberg, and Josh Heald, "Cobra Kai" focuses on what happened after the famous square off between Zabka and Macchio's characters.
THE STORYLINE
Macchio's Daniel became a car salesman while Zabka's Johnny turned into a functioning alcoholic who decided to reopen a particular karate school. Looking back, Zabka can't be more pleased with the turnout.
"Who knew that the 80s were going to stick the way they did – you never know. I auditioned for many different movies … and the ones you get are the ones you get, and I'm glad for it," he said.
Zabka also feels proud to be a part of "Cobra Kai," which he said carries relevance to the topics of today in addition to being a little bit like "comfort food" with the return and growth of their characters.
"The Karate Kid" look is still popular today, even among the tots of celebrities like Nick Cannon's son with his wife Brittany Bell, 3-year-old Golden.
In September 2020, Cannon shared adorable pictures taken of Golden dressed in his patterned black-and-white karate outfit, striking his fiercest poses and looking just like a mini warrior from the classic film.