Rebecca Luker's Husband Danny Burstein Opens up About the Broadway Star's Cause of Death
Danny Burstein, Rebecca Luker's husband, has opened up about the Broadway star's cause of death. The "Moulin Rouge" star also wrote about the "empty, dark abyss" his wife left behind.
Danny Burstein wrote an emotional essay as he mourned the death of his wife Rebecca Luker. The Broadway star died due to complications from amyotrophic lateral sclerosis (ALS) on December 23. He recalled:
"When her hands stopped working she screamed in frustration."
Today we mourn the loss of a family member and a Broadway legend. We hold her beloved husband and family in our hearts. Rest In Peace, Rebecca Luker, and may your memory always be a blessing. Photo by Marc J. Franklin. pic.twitter.com/aKpVmqMuer

— Moulin Rouge The Musical - Broadway (@MoulinRougeBway) December 23, 2020
Luker passed away thirteen months after she was diagnosed with ALS. She was 59. Burstein only had praises for his late wife, whom he described as "brilliantly talented."
They were married for over 20 years. Burstein recalled hurtful remarks from other people about him not being in Luker's league. But she would tell him she was lucky to have him.
Rebecca Luker was humble, loving and kind. So much so that you would sometimes forget her otherworldly talent, until she would sing, and her golden voice would wrap you in peace. She was an angel on earth, and now in Heaven. I will always love you, Becca. ✨ pic.twitter.com/yZ9sfunM5L

— Laura Benanti (@LauraBenanti) December 23, 2020
 "Not true. I was,"
wrote
Burstein, who
tied the knot
with his fellow Broadway star in 2000. Luker
revealed her diagnosis
in February 2020. She was diagnosed in late 2019, she said.
Back in August, Burstein shared about his experience caring for his wife.
My friend and one of the main reasons I wanted to be a soprano.... Her voice was soprano heaven. I love you, Rebecca. I know you're no longer in pain and already singing your heart out up there 💔 pic.twitter.com/bEqoSbcIsS

— Kristin Chenoweth (@KChenoweth) December 23, 2020
A
three-time Tony-nominated actress
, Luker debuted in "The Phantom of the Opera" in 1988. She had since been known for her soprano voice. She performed on "The Secret Garden" and "The Sound of Music," among others. 
Aside from Broadway, she also had roles on popular television shows under her belt. She appeared in "Law & Order: Special Victims Unit," "The Good Wife," "Elementary," and "CSI: New Orleans."
Back in August, Burstein shared about his experience caring for his wife. At the time, she also tested positive for coronavirus. He also battled COVID-19.
There are no words. The loss of Rebecca Luker is immeasurable.
I loved her so much. Everyone she touched with her heart and enormous talent loved her so much —because she gave out such enormous love. My heart goes out to my brother Danny Burstein & family. https://t.co/T2AnEWHuGZ

— bob saget (@bobsaget) December 23, 2020
Burstein, a six-time Tony nominee, became his wife's sole caretaker after their 24-year-old son Zach moved out of their New York City home to spare himself from COVID-19.
Luker's role as Magnolia in "Show Boat" earned her first Tony nomination in 1995. In 2000, she received another Tony nod for her leading role in "The Music Man."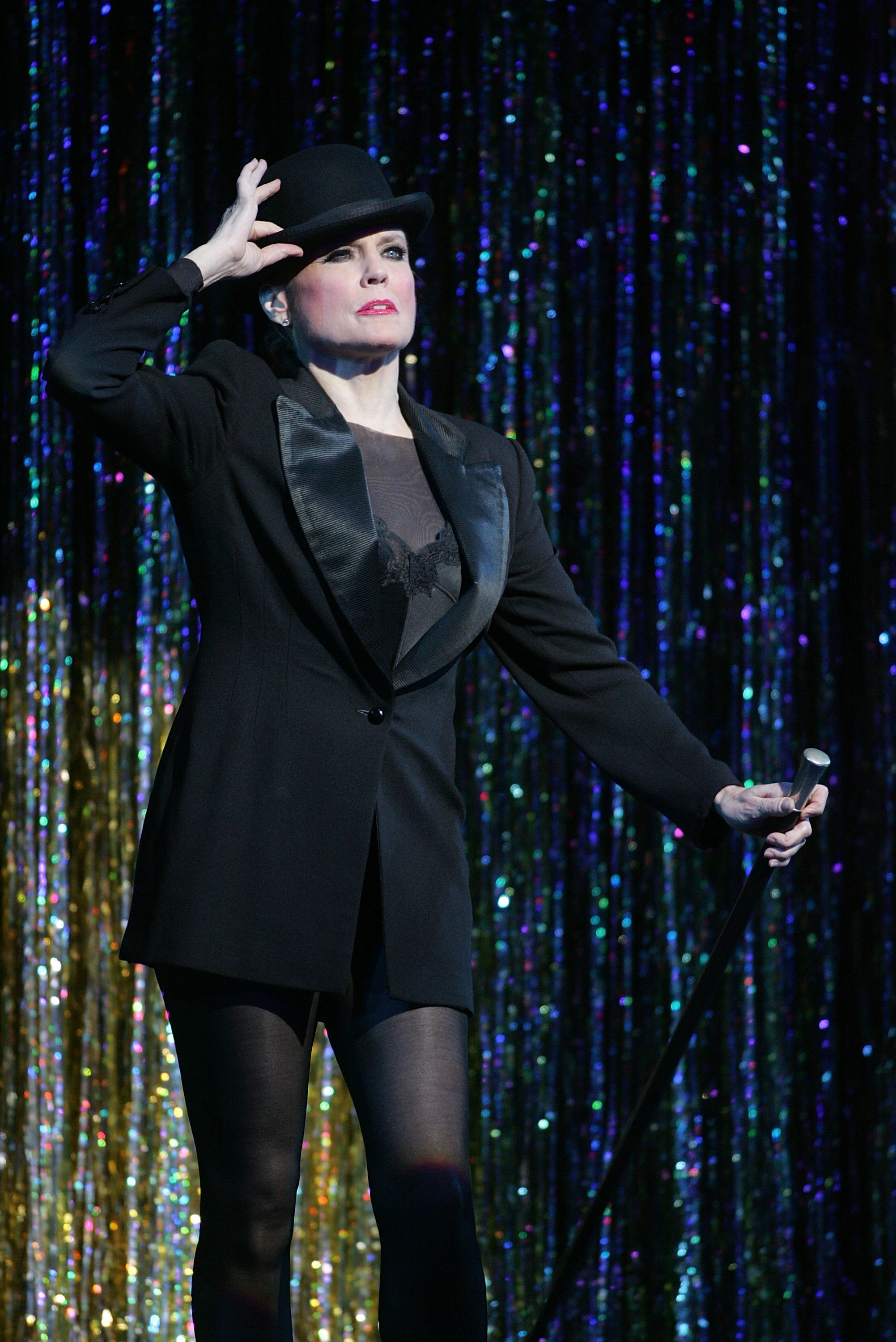 Her most recent nomination came in 2007 for his exceptional performance in "Mary Poppins." Aside from Burstein and Zach, she is also survived by her stepson, Alexander.
Another great loss to Broadway is Tony Award-winner Ann Reinking, who died on December 12 at the age of 71. She was best-known as Roxie Hart in 1977's "Chicago."