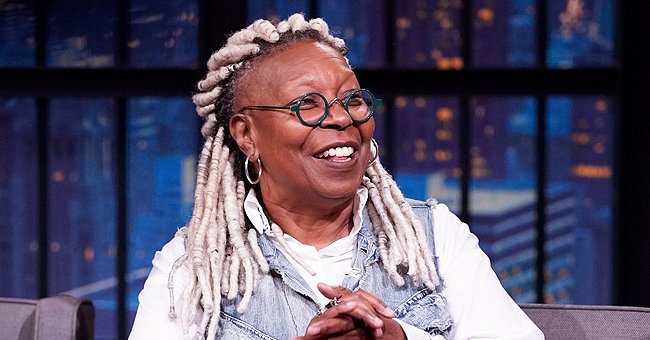 Getty Images
Whoopi Goldberg's Singer Grandson Mason Dean Flashes Smile Posing in an Orange Coat & Glasses
Whoopi Goldberg's grandson, Mason Dean, looked fashionable in a bright orange coat as he hoped for a great year ahead.
Whoopi Goldberg is a successful Hollywood star and a proud grandmother-of-three. However, it wasn't until he was five that the actress' grandson, Mason Dean, found out his granny was the famous Whoopi Goldberg.
In an episode of "The View," Goldberg recalled how her then little grandson saw a billboard of her and realized his grandmother was a big-time celebrity. Now, Mason is much older and following in the entertainment industry.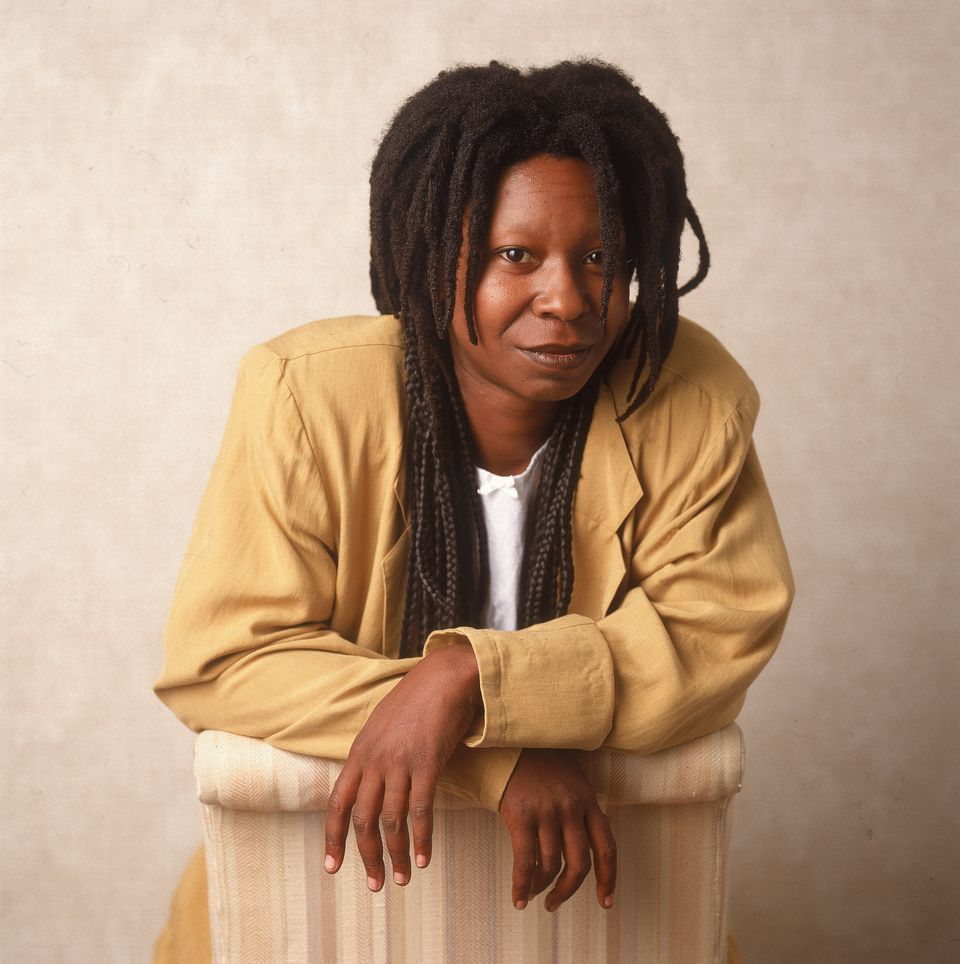 Portrait of Whoopi Goldberg leaning on a chair, 1988. | Source: Getty Images
POSING IN ORANGE
Mason, who debuted his musical talents in 2017 at the art show "Parental Advisory Explicit Images: An Evening of Hip-Hop," recently shared photos in a simple yet fashionable outfit.
The "Sister Act" star's grandson looked cool in a black turtleneck top, black pants, and a thick bright orange coat while posing with a chain necklace and glasses.
"May this year be filled with many blessings and opportunities," he captioned the post that saw him in front of a poster and jumping from a piano seat.
BECOMING A MUSICIAN
Although Mason has connections in the industry, Goldberg proudly claimed that the young artist made his way independently. The comedian told her audience that they should only come to watch Mason if they like his music.
Disney's official Twitter account announced the upcoming film, which has Tyler Perry and Goldberg as producers.
The "Ghost" actress also noted that, although she supports her grandson's career, she will not appear in any of his songs to sing a verse and what not.
EYE FOR STYLE
Apart from his entertainment talent, Mason and his siblings inherited Goldberg's eye for fashion. In 2016, the star supported the Gypsy fall 2016 runway show simply because she liked their clothing.
The brand sent Goldberg a couple of their pieces, which are versatile and can be worn across age groups. However, the actress' grandkids got them as they also fell in love with the fashionwear.
Goldberg's three grandchildren, Mason, Amarah, and Jerzey, are from her only daughter, Alex Martin, whom she shares with her first husband, Alvin Martin.
STARRING IN "SISTER ACT 3"
Before the year 2020 ended, Goldberg made headlines as she was cast for the third installment of the "Sister Act" franchise, nearly three decades after it first premiered.
Disney's official Twitter account announced the upcoming film, which has Tyler Perry and Goldberg as producers. Although Disney did not reveal the date of release, fans already showed support and excitement.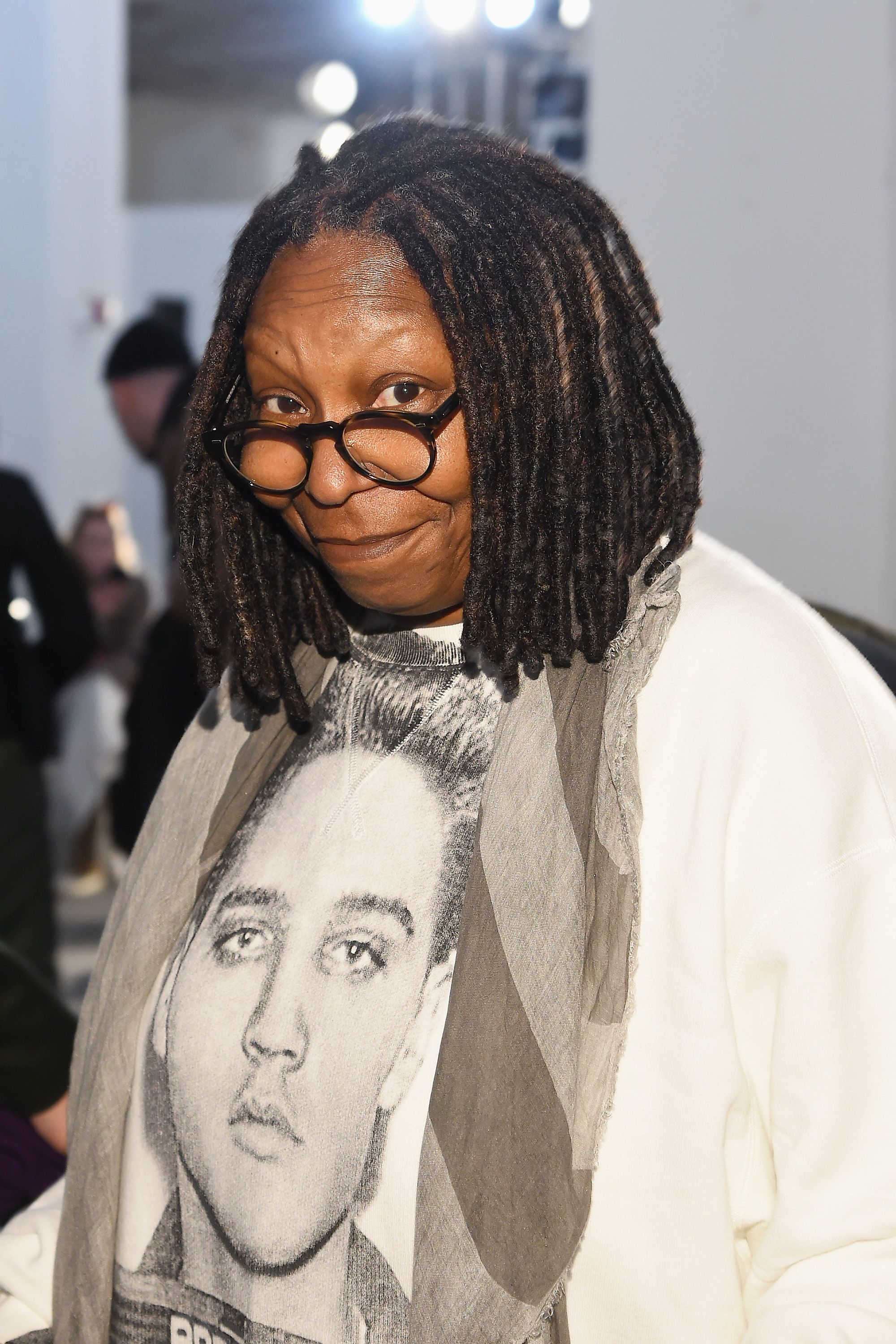 Whoopi Goldberg at the R13 fashion show during New York Fashion Week on February 10, 2018 in New York City. | Source: Getty Images
Goldberg initially hesitated to take on the project but accepted the offer after seeing many fans interested in the film. "Sister Act 3" will premiere on Disney Plus instead of the cinemas.
Please fill in your e-mail so we can share with you our top stories!