Jennifer Lopez's New Rom-Com 'Marry Me' — Cast, Premiere Date & More
Fans of romantic comedy are in for a treat with Jennifer Lopez's upcoming movie "Marry Me." Find out when it's set to hit cinemas, and which big Hollywood names make up the ensemble cast.
The Queen of rom-com, Jennifer Lopez, is back with another movie. "Marry Me" was initially set for Valentine's Day, but has been given a new release date due to COVID-19 interruptions. Fans can now hit theaters to watch it on May 14. 
Lopez, 51, headlines the project as Katalina Valdez, starring opposite Columbian music superstar, Maluma, 26 who portrays her love interest Bastian. This will be Maluma's big-screen debut.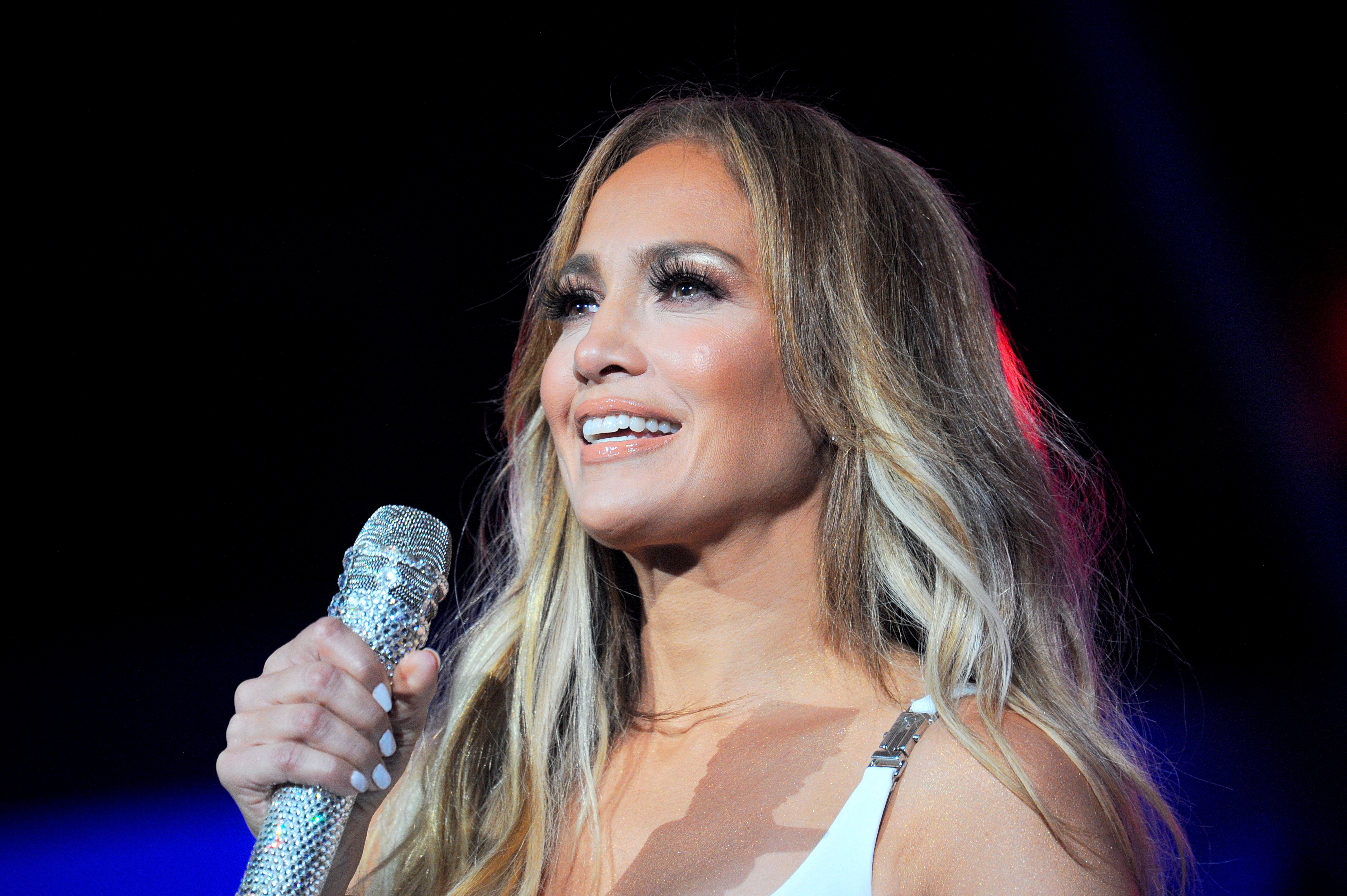 Katalina, who performs with her equally famous fiancé Bastian, learns of his infidelity weeks before their wedding which was set to be live-streamed to millions of fans. Katalina dumps Bastian, and puts up a "will you marry me?" sign.  
A divorced math teacher (Charlie Gilbert) played by Owen Wilson, responds to Katalina's question, and the true rollercoaster ride begins. With Drake and Adam Levine having been considered to play Bastian, Lopez went in a different direction, saying:
"Why don't we get a Latino? Why don't we get an international superstar?" 
Lopez was delighted to co-star in a movie with two Latino leads - something she told "Billboard" isn't common. Over her 25-year career with more than 40 movies under her belt, she recalls only 3-4 films where she co-starred with other Latino actors. 
After all, it is her Puerto Rican background that the "Hustler" star credits for her successful career. Lopez also believes growing up in the Bronx added to her individuality, which makes her stand out from other artists. 
"Marry Me" tested high with audiences for Universal Pictures.
The "Love Don't Cost A Thing" hitmaker was also excited to record her first bilingual movie soundtrack with Maluma. It was an arduous process that saw Lopez listening to 100 songs, and narrowing them down to between 6 and 7 tracks.
Maluma expressed his excitement at collaborating with Lopez. He roped in a Colombian music producer, which resulted in the songs "Segundo" and "No Me Ames," which the duo performed at Maluma's 11:11 tour at Madison Square Garden, adding:
"It's been such an amazing experience also working, doing music. I mean, we never stop." 
2001 saw Lopez achieve an amazing feat, when her second album, "J.Lo" and her blockbuster movie, "The Wedding Planner," both reached number one in the same week.
With numerous successful projects in her resume including "Monster In Law," "Maid In Manhattan." and "Selena," the triple threat artist shows no signs of pumping the breaks on her career anytime soon.
If you've ever wondered how Lopez juggles the various balls in the air between her singing, acting, and business ventures in skincare and fragrances, it is because she has learned to compartmentalize and tackle one task at a time. 
According to reports, "Marry Me" tested high with audiences for Universal Pictures, which will be hoping to cash in big on its release on May 14.