Check Out Chrissy Teigen's Fit Figure as She Works Out in a Tight Black Jumpsuit & Wavy Wig
"Lip Sync Battle" star Chrissy Teigen recently took some time out to get a workout in with a friend, and she shared the video clips on her Instagram page. 
American model Chrissy Teigen took to Instagram to share her cool workout video with her loyal fans. The stunning mom-of-two delighted fans dressed in an unusual outfit for the exercise. She captioned:
"I honestly have no idea when the right time to post this is."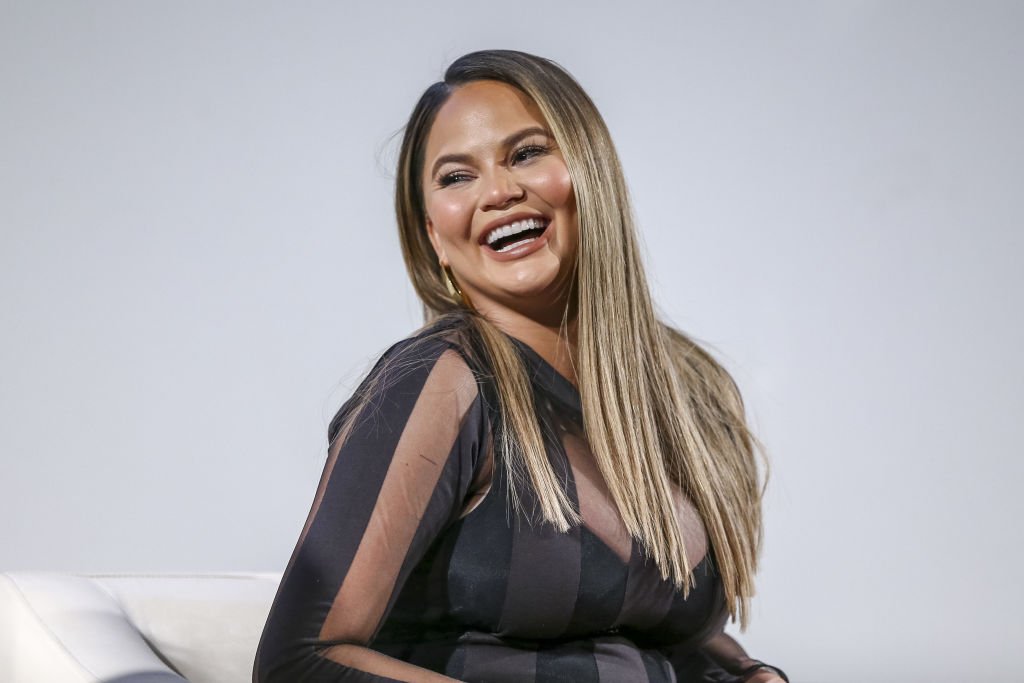 In one video, Teigen told her fans that she was about to take on over half an hour of the fat-burning exercise. Instead of typical athletic wear, the model rocked a rather dramatic outfit.
The former Sports Illustrated swimsuit model channeled '90s singer Cher, who had a brief stint as a fitness instructor, and dressed up as the iconic singer. 
Teigen's outfit was a sheer bejeweled halter-neck jumpsuit, which showed off her slim figure, complete with a black curly wig to mimic Cher's dark tresses.
In the second video, the model could be seen lying on her back, legs spread apart while using a resistance band to create tension. Her friend, Nova Kaplan, could be seen struggling with her bands in the background.
While Teigen's fans found the goofy exercise video hilarious and entertaining, others were rather confused about the outfit, and her comments section reflected both sentiments.
One fan thought she looked liked Janet Jackson, while another thought it was LaToya Jackson. Another person exclaimed, "THIS IS THE CONTENT WE HAVE NEEDED," while another said, "the wig life chose you."
This was not the first time that Teigen experimented with a different colored wig. Previously, she shared a pic of herself rocking vibrant purple hair.
[Teigen] admitted that she was tired of embarrassing herself in public.
Her temporary new look also included a tiny nose ring, which she initially got in December. Unfortunately, the piercing was botched, and the model had to re-do the piercing.
Teigen has kept her fans updated on her daily life with her upbeat and adventurous nature despite the tough year that she and her husband, singer John Legend have had.
The "Cravings: Hungry For More" cookbook author revealed in December 2020 that she quit alcohol on her birthday, November 30. She admitted that she was tired of embarrassing herself in public.