Chris Brown's Daughter Royalty Looks like Twins with Her Mom & Sister Rocking Matching Outfits
Chris Brown's young daughter, Royalty, flaunted her chic fashion sense in new snaps, rocking a matchy glam with her mom, Nia Guzman, and baby sister, Sinatra. 
Chris Brown's daughter, Royalty, showed off her cool outfit, looking gorgeous alongside her baby sister, Sinatra, and star mom, Nia Guzman. The trio carried off exquisite mom-kids vibes, warming the hearts of many followers. 
The post on Royalty's official page showed her and little Sinatra basking in precious sibling moments. Their multi-color three-piece wear included a crop top, shorts, and a big jacket.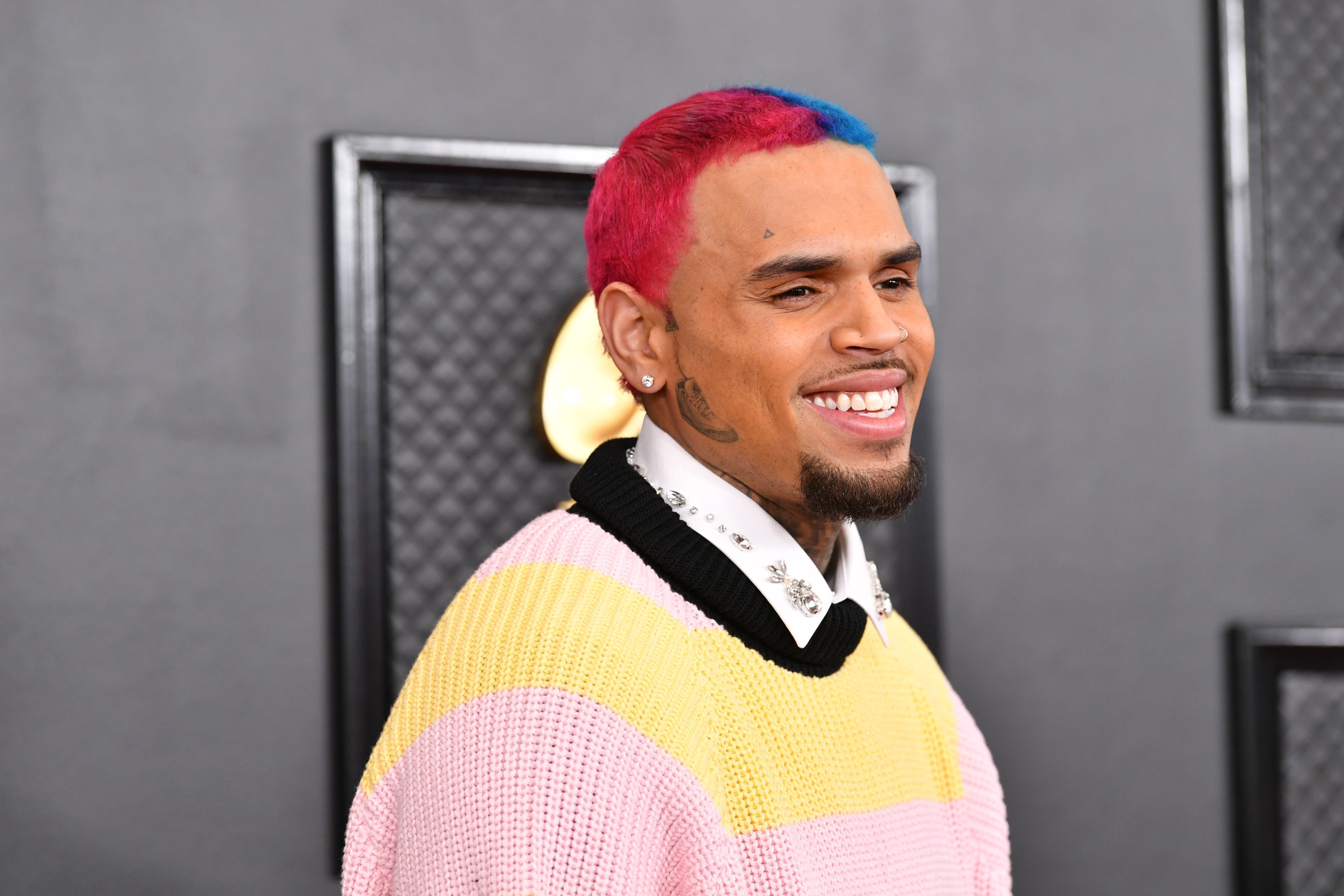 Royalty's raven curls were parted by the side to fan a part of her heart-shaped face. The tot spiced up her cool look with two beaded bracelets, while Sinatra's look included a pair of ear studs. 
The next slide was more appealing, with Royalty and Sinatra warming up to each other, seemingly unaware of the camera as they smiled sweetly in the moment. 
The up-close image also gave a clearer view of Royalty's necklaces with the diamond-studded pendant designed as her initial. More of their photos turned up on Guzman's Instagram page. 
There, she and Royalty embodied the mother-daughter fashion look book, switching from sultry looks to goofy poses. Guzman rocked the exact look as her daughter's while showing off some tattoos and sparse jewelry. 
The pair ended their marriage in 2014, and reports stated their separation stemmed from her relationship with Chris Brown.
Another of the trio's fashion show-offs has them stunning their Instagram timeline with a top to bottom maroon look. The outdoor snapshots had Guzman and her baby girls rocking two-piece fitted ensembles, swanky sunglasses, and footwear. 
In 2019, fans and celebrities had congratulatory messages lined up when Guzman welcomed her little daughter, Sinatra, making her a third-time mom. The star mom announced the baby girl's birth with a photo of them holding hands. 
Guzman's first child, Zillah Jade, is all grown and currently out of high school. Her second child is Royalty, whom she had with Chris Brown. For a long time, the pair were entangled in legal drama over child custody and support. 
The pair also went head to head over paternity issues before medical reports confirmed that Royalty was indeed Brown's daughter. These days, the pair seemed to have reached a compromise and formed the ideal co-parenting style that works for them. 
Guzman, a Texas native, studied nursing, and while she was busy with academics, the star dabbled in modeling. She also worked with a record label while she tried getting acquainted with the music industry. 
Guzman, 37, was previously married to Terry Amey, with whom she had her first child. The pair ended their marriage in 2014, and reports stated their separation stemmed from her relationship with Brown.