Smokey Robinson Is All Smiles in a Sweet Photo with His Ex-wife, Their 2 Kids & Granddaughter
Smokey Robinson's daughter, Tamla Robinson, shared a sweet family picture that showed her posing with her mom, dad, brother, and daughter.
It was a family reunion of sorts for singer Smokey Robinson and his family, as observed in a recent picture his beautiful daughter Tamla Robinson shared with fans on Instagram.
In the snapshot, Smokey posed with his ex-wife, Claudette Robinson, his daughter, Tamla, son, Berry, and granddaughter, Lyric. The singer wore a blue suit, which he matched with a white shirt and blue-and-white tie.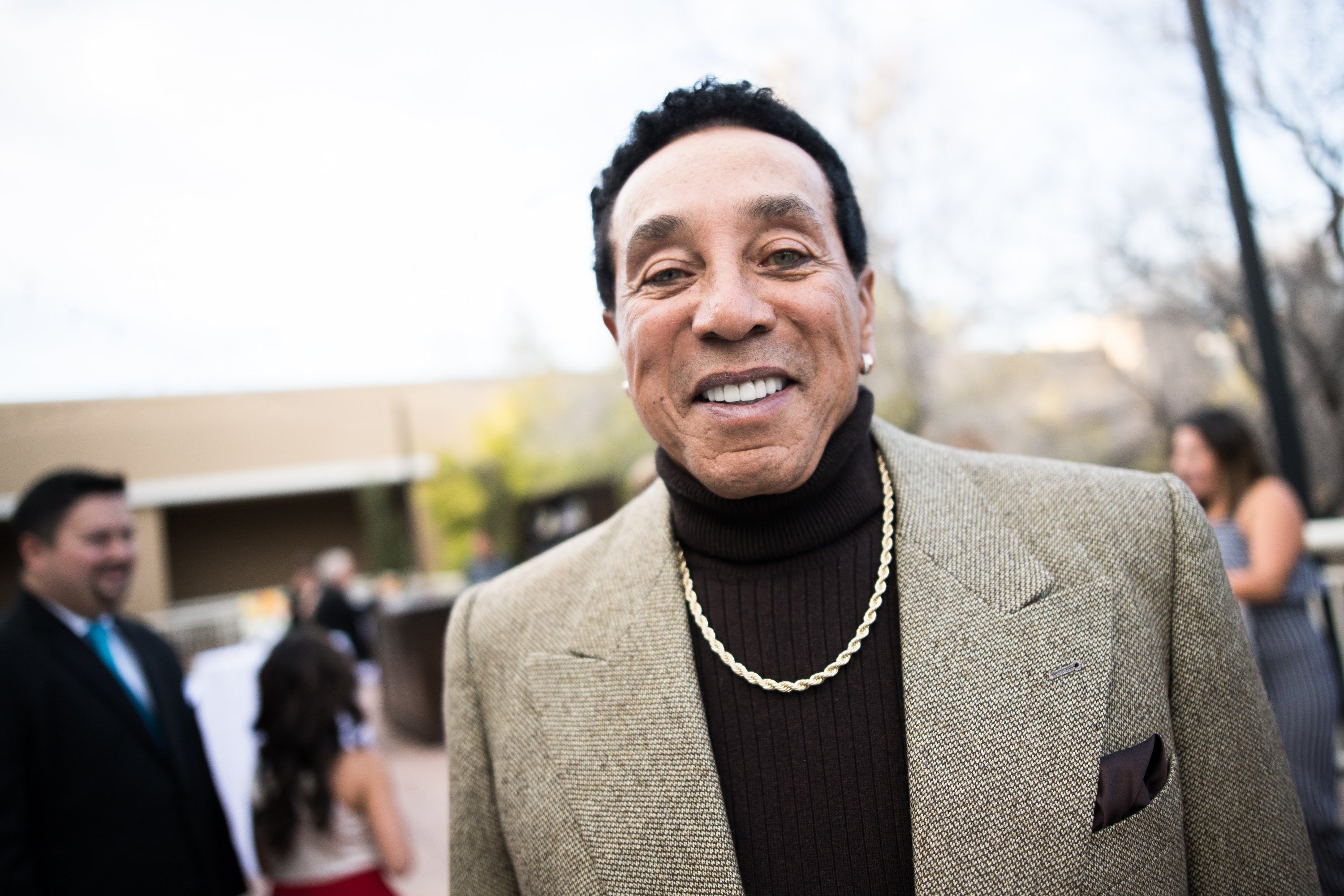 Claudette wore a pink coat over a black turtleneck. Tamla posed beside her mom and wore a black coat, which she matched with a black hat. She also carried a black purse bag.
Berry posed beside his father and wore a black suit, gold tie, and black hat, while his niece, Lyric, Tamla's daughter, wore a grey coat and carried a black bag. Tamla captioned the post:
"Family First #SwishFamilyRobinson Today I celebrate my loves: my daughter Lyric, my brother Berry, my daddy Smokey, my mommy aka Momma C- Claudette."
Fans of the Robinsons were pleased to see them coming together for a photo, and some of them took turns to wish them well in the post's comment section.
One fan described the picture as gorgeous, while another fan said they love the Robinsons. A third fan described it as a beautiful Motown Royalty family photo.
Having a child out of wedlock was one of the reasons for Smokey and Claudette's divorce.
Smokey was known for delivering sweet, melodic love songs in the heydays of his musical career. Though he found it challenging to dance to his songs, his timeless music always brings great memories to his fans.
Though Smokey is a model of wholesomeness in the music industry, he also had his battles and opened up about his struggles with drug abuse in his book, "Smokey: Inside My Life," where he revealed that drugs nearly killed him. 
In the candid book, Smokey also revealed more dirty details about his life, including his adulterous relationships and a child he fathered out of wedlock.
Having a child out of wedlock was one of the reasons for Smokey and Claudette's divorce, which was finalized in 1986. Following the divorce, the former couple was involved in a lengthy dispute over song rights, which they finally settled in principle in 2014. 
Claudette and Smokey were key to Motown Records' success from its inception in 1959 and were members of the group, The Miracles, which delivered Motown's first No.1 hit, "Shop Around" in 1960.
Smokey is married to Frances Gladney, with whom he tied the knot in May 2002. The couple owns a home in Pittsburgh, which they also use as a winery.