Vacant Wedding Chapel in Las Vegas Sets on Fire — Look at the Destruction
A vacant wedding chapel in South Las Vegas Boulevard was mysteriously razed to the ground in a blazing inferno on Tuesday evening. Here is a quick look at the destruction.
On Tuesday evening, residents of the South Las Vegas Boulevard district were caught in a panic when a vacant wedding chapel located near the STRAT Hotel-Casino was mysteriously set ablaze. 
Multiple 911 calls were immediately placed to the dispatchers at 5:25 pm with claims that there was thick smoke coming from the large white building. There were also reports that there may have been people trapped in the fire.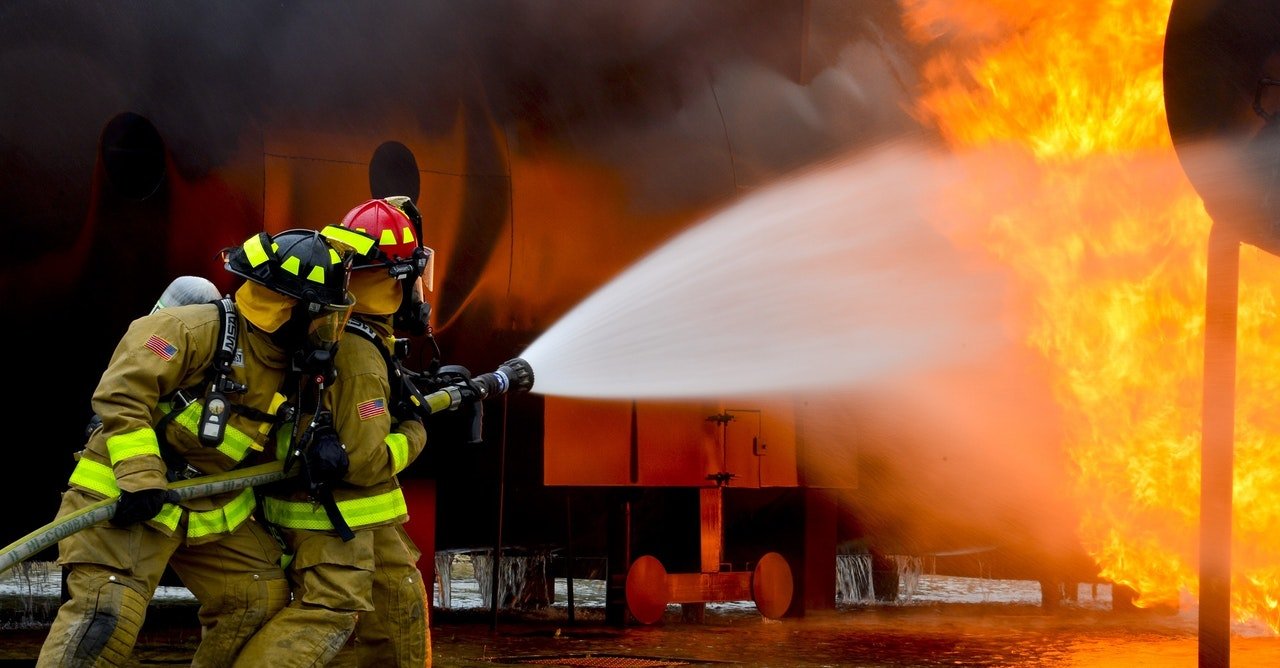 The fire department immediately sent out its crew, and upon getting to the scene, they observed the thick cloud of smoke coming from the building. Fortunately, there were no trapped victims, as the building had been boarded and secured. 
However, the scene crawled with investigators all through the night. The Fire Department's Twitter account also revealed that the Boulevard was shut off in both directions at the intersection with 4th Street.
Crews battled a fire at a vacant wedding chapel in central Las Vegas tonight.
📸: @CSStevensphoto

READ MORE → https://t.co/jdoKE8GTg2 pic.twitter.com/An4hjSAe75

— Las Vegas Review-Journal (@reviewjournal) January 13, 2021
The inferno was ultimately tackled by at least 30 units and 70 personnel as it peaked and razed unapologetically. The flames were also estimated to have caused about $1 million in damages. 
It was claimed that the destroyed structure had been vacant since 2018 and used to be a famous restaurant back in the day. The cause of the fire was also still unknown, and an investigation was set to take place the following day. 
Frank Sinatra tied the knot with Mia Farrow, who was young enough to be his daughter, at The Sands Hotel in 1966.
F3H TOC: 5:24PM 1431 S Las Vegas Blvd vacant 1-sto wedding chapel, heavy smoke showing on arrival, bldg locked up, possible victim inside, defensive operations, crews setting up & attacking, LV Blvd will be closed in both directions, this is where 4th St intersects. #PIO1NEWS pic.twitter.com/EYLnQXXyKT

— Las Vegas FireRescue (@LasVegasFD) January 13, 2021
However, despite this fiery development, the notorious sin city has been a famous location for several celebrity weddings over the years. They range from Nicolas Cage, Kelly Ripa, and even the much-loved Joe Jonas. 
The most recent couple to join the bandwagon was Lily Allen and her actor beau David Harbour who tied the knot in a private ceremony. It was officiated by an Elvis Presley impersonator and followed by a simple burger meal. 
Another celebrity duo to walk down the aisle in Sin City is "Bachelor Nation's" very own Arie Luyendyk and Lauren Burnham. The pair had exchanged their vows eight months before they decided to do it again since it had been such a pleasant experience. 
The ceremony that came as a surprise had been Joe Jonas and Sophie Turner's wedding in 2019. The lovebirds were pronounced man and wife at a star-studded event at Chapel L'Amour inside A Little White Wedding Chapel. 
A more iconic occasion was when the legendary Frank Sinatra tied the knot with Mia Farrow, who was young enough to be his daughter, at The Sands Hotel in 1966. However, they broke up two years later when the singer called it off. 
There is still a long list of the world's favorite stars whose romance stories started and died in the city of Las Vegas. Indeed, in the years to come, this list will only grow longer, and it is easy to assume that Sin City tugs on the hearts of those who dare.