Kandi Burruss' Stepdaughter Kaela Shows Her Back & Hip Tattoos in a Nude Swimsuit at a Spa Day
Kandi Burruss's stepdaughter Kaela Tucker enjoyed her spa day and shared a moment from it with her Instagram fans when she shared a picture of herself clad in a nude swimsuit. 
Kandi Burruss' 24-year-old stepdaughter Kaela Tucker showed off her gorgeous backside in new pictures she posted on her Instagram page, showing moments from her spa day. 
The beautiful diva shared two photos that showed her clad in a nude two-piece swimsuit while immersed in a pool. In the first snapshot, Kaela posed by turning her backside towards the camera.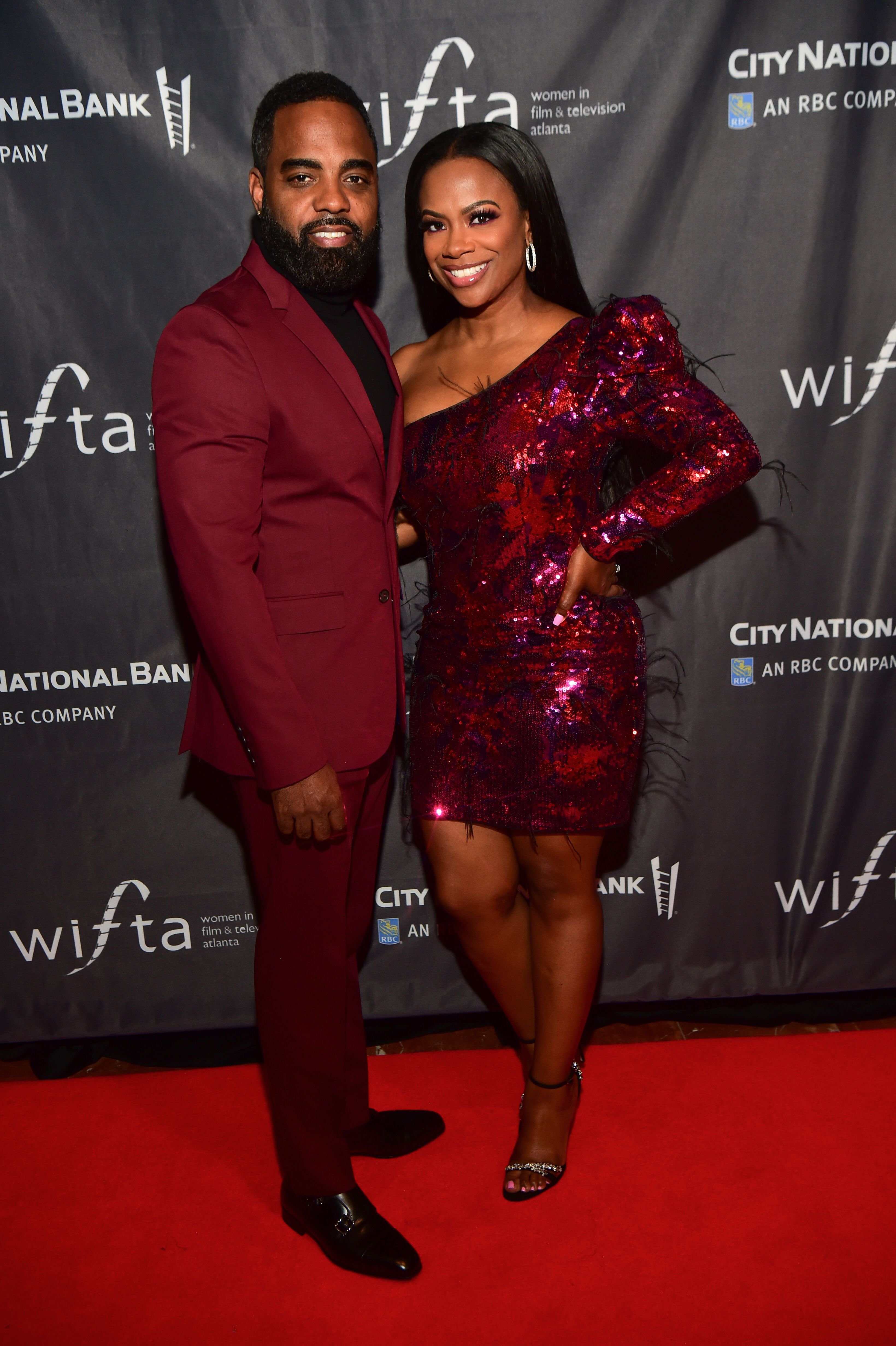 Kaela stared at the camera while turning back, with her hips and backside in full display as she posed, bending down inside the pool. The snapshot also revealed the tattoos on her hip and back.
The second snapshot gave a closer view of Kaela's back as she made to go out of the pool. The gorgeous beauty captioned the post, writing: 
"Spa day ?."
Many of Kaela's fans, notably her male fans, drooled over her incredible body and left her with flirty messages, emojis, and words of affection. 
The beautiful Kaela has a close relationship with her father, Todd Tucker, who was criticized in 2019 after posting videos of his visit to a strip club with his daughter days after she turned 23. 
The television personality has previously said that Kaela could do whatever she wants on her birthday.
However, Tucker defended his actions, saying it was a family tradition and a way for him to bond with his daughter. He also revealed that his mom took him to the strip club and that it was in his genes. 
Tucker further said the excursion to the strip club is beneficial to parents and children, saying parents needed to have fun and spend time with their kids even if it is in such a place. 
While her father took her to a strip club after her 23rd birthday, Kaela celebrated her 24th birthday in June last year by blowing out the candles on an incredible pink Hennessy cake. 
Burruss shared a peek at her step-daughter's birthday bash on her Instagram Story. The television personality has previously said that Kaela could do whatever she wants on her birthday. 
Burruss and Tucker are parents to a son, Ace, 5, and a daughter, Blaze, who they welcomed via surrogate in November 2019 and named their new steak house after last year. 
The couple, who wed in 2014, also shares Tucker's daughter Kaela, and Burruss' daughter, Riley, 18, from previous relationships.