Country Music Icon Loretta Lynn, 88, Says She's Delighted after Receiving Her COVID-19 Vaccine
Country music singer Loretta Lynn has received the COVID-19 vaccination and shared that she is delighted to have had it done. 
Loretta Lynn, 88, is glad she received the COVID-19 vaccine and posted her and her daughter, Peggy Jean's outing, to get the vaccination on her Instagram page. 
Lynn shared a photo of herself all bundled up in an Instagram post, alongside a caption that read that she hoped to put the virus in the rearview mirror.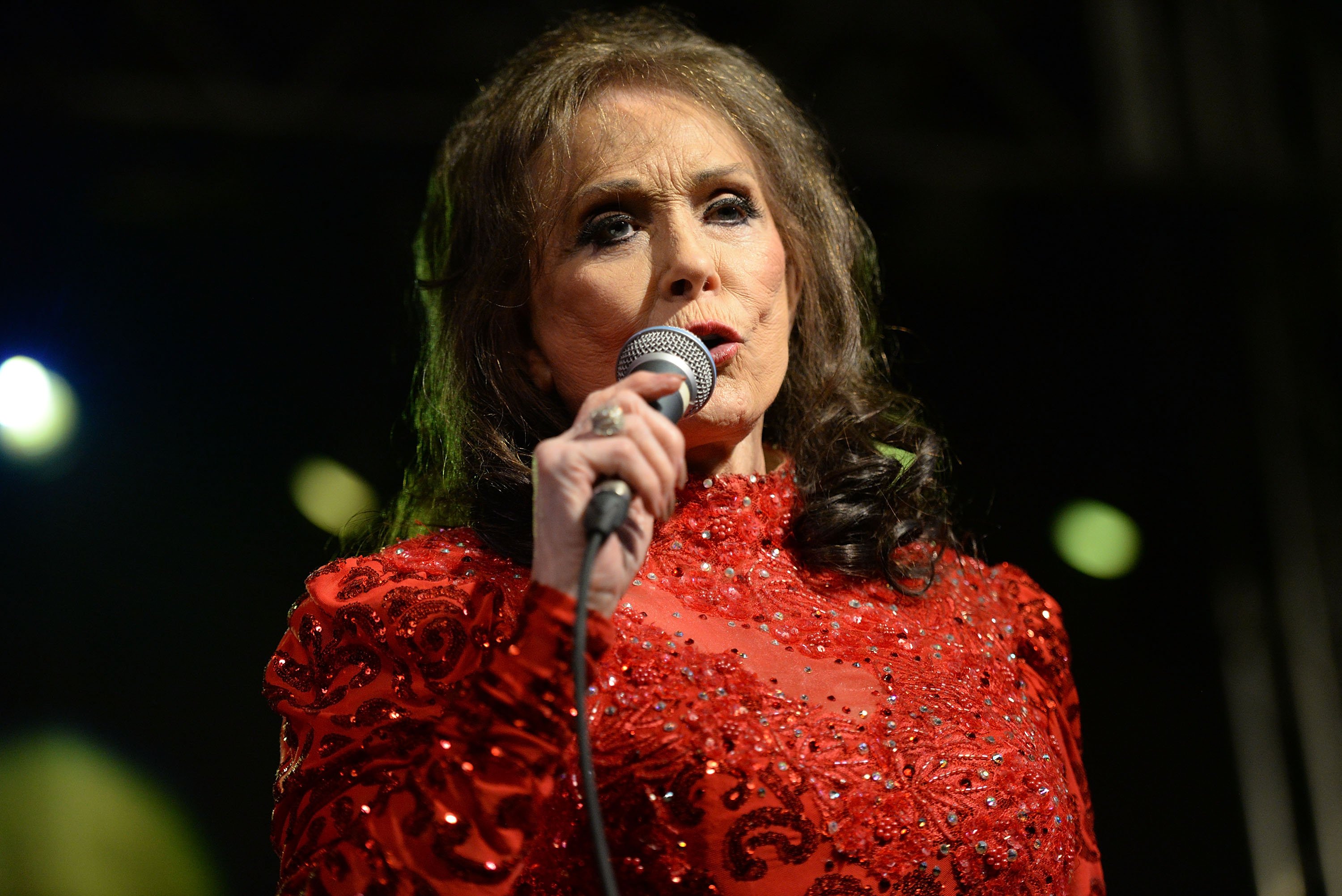 She joins other celebrities who have received the vaccine, including another country music legend, Willie Nelson and Martha Stewert. 
She shared another photo of herself wearing an "I got my COVID-19 vaccine" sticker in her Instagram post. She wrote that she had left Hurricane Mills to received the vaccine. Part of her caption read:
 "I'm sure glad to get it and am sure ready to put Covid in the rear view mirror! And I enjoyed the mom daughter time, too!"
The vaccine is slowly becoming more available as states move into their next phases of vaccinating the public. The rollout started with first responders, healthcare workers, and nursing home residents. 
Now, elderly individuals and people who are medically at risk can get the vaccine. This allowed Lynn, who has previously broken her hip, to receive it. 
The latest statistic is that around 24 million Americans have tested positive for the virus.
There are two brands of vaccinations available to the public: one from Pfizer and one from Moderna. Both require two dosages. The second one is received a few weeks after the first.
Willie Nelson and his wife, Annie Nelson, have also received the vaccine. The couple went to a drive-thru clinic from the Family Hospital Systems in Texas. The hospital shared on their social media:
Thank you Willie Nelson for helping Family Hospital Systems slow the spread of COVID-19." 
The latest statistic is that around 24 million Americans have tested positive for the virus. There have been over 300 000 deaths recorded that have been related to the virus so far. 
It is still recommended that recipients maintain social distancing and mask-wearing. It is still unclear if they can still pass on the virus if they are asymptomatic carriers of COVID-19. 
Good news/Bad news. Good news: I just got vaccinated! Bad news: I got it because I'm 75. Ha! The operation in NYC was smooth as silk (sorry about the cliché @BCDreyer!) and hosted to perfection by the US Army and National Guard. Thank you all, and thank you science.

— Steve Martin (@SteveMartinToGo) January 17, 2021
Many celebrities have been outspoken about respecting COVID-19 protection guidelines and sharing that they have received the vaccine on their social media. 
Steve Martin was a recent recipient of the vaccine and shared his experience on his Twitter. The actor has been sharing jokes during the pandemic to bring some humor to this difficult time.