Supermodel Stephanie Seymour's Son Harry Brant Dies at Age 24 — Here's What Happened
Harry Brant, son of supermodel Stephanie Seymour and publisher Peter Brant Sr., has died after an accidental drug overdose at 24. Harry was a socialite, model, and entrepreneur troubled with addiction.   
Harry Brant, 24, was found dead on Sunday after an accidental overdose of prescription drugs, according to a statement released by his family, who have been left heartbroken. 
The son of the billionaire "White Birch Paper" owner, Brant, and former supermodel, Seymour, added that Harry was just days away from re-entering rehab, as he sought to conquer his affliction.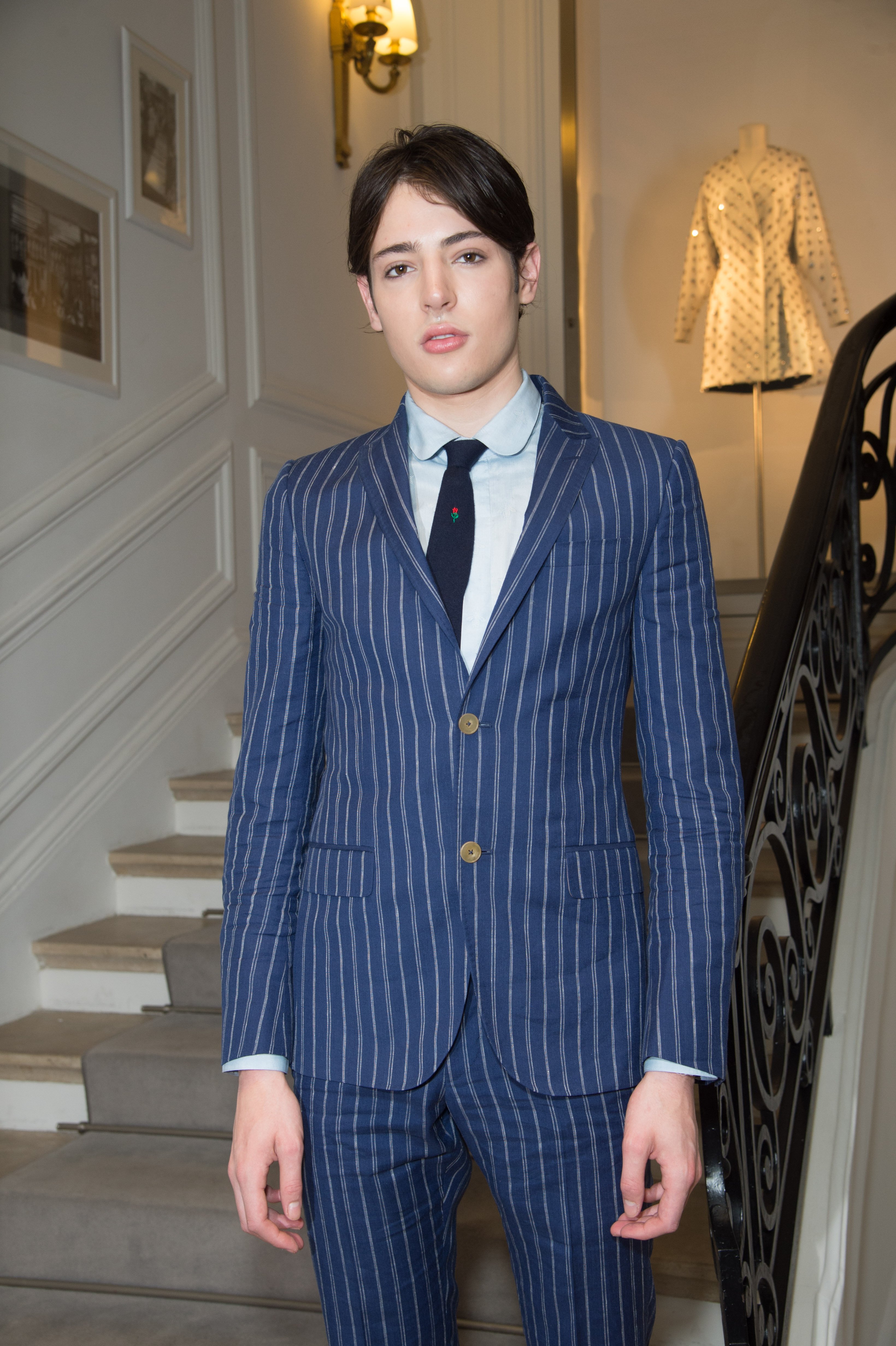 A PROMISING LIFE DESTROYED
Brant reportedly battled drug addiction for many years, and his family is shattered that the talented creative will never get the chance to realize his full potential, as they wrote in a statement: 
"We will forever be saddened that his life was cut short by this devastating disease." 
The family also described him as a great brother, a devoted grandson, and a kind-hearted friend, beautiful both inside and out. Together with his older brother, Peter Jr., they were once called the most beautiful siblings by New York Magazine.
WEALTHY AND SOCIALLY CONNECTED
Brant grew up with immense privilege on their 300-acre Connecticut estate surrounded by ponies and polar fields. He found himself attending art fairs, gallery openings, and museums from a very young age.
Even with all the money in the world, Harry and his family were plagued by run-ins with the law.
Thanks to his parents' ties, Brant also established affluent social connections. For example, he calls supermodels Naomi Cambell and Linda Evangelista godmothers, while John Galliano served as his fashion mentor. 
HARRY'S ACCOLADES
Brant forged his own name as the co-founder of a unisex makeup line for MAC Cosmetics with his brother, Peter Jr. He also wrote for his father's publication, "Interview Magazine," which he was planning a return to before his death. His family added: 
"He achieved a lot in his 24 years." 
 Having previously been described as the male forms of Nicky and Paris Hilton, Harry and Peter Jr. were regulars at the most coveted fashion shows, with Harry having modeled for the likes of Vogue and Balmain in his young life. 
FAMILY'S PREVIOUS LAW TROUBLES 
Even with all the money in the world, Harry and his family were plagued by run-ins with the law. In 2016, Harry was arrested for drug possession, while his brother Peter faced assault charges after a drunken fight at JFK Airport in the same year.
Their parents accumulated their own transgressions, with Seymour acquiring a DUI in 2014, while Peter Sr. spent 84 days behind bars for tax evasion in 2012.
Brant will be remembered by his family, as an impactful soul that illuminated his loved ones' lives. In addition to his older brother, Peter Jr., he leaves behind a younger sister and an older half-brother from Seymour's previous marriage. 
Some memorable words shared by Brant in a "W Magazine" interview best captures what made him so captivating. Harry believed people became drawn to someone who was authentically true to themselves, which he sought to do.