Edwina Findley Dickerson Always Had a Strong Relationship with God — Facts about the Actress
Talented actress Edwina Findley Dickerson comes in many exciting parts. She has been able to bring everything together under one big umbrella through the power of faith and total dependence on God's will. 
Today, women worldwide are pushing on boundaries and taking up more responsibilities within their families and careers. While most women would like to seize control of their lives, very few can achieve it. 
Actress Edwina Findley Dickerson completely embodies the modern woman — she is a mother, wife, actress, businesswoman, motivational speaker, and minister. Indeed, Edwina has many shades, but the one that stands out in every conversation is her complete faith in God.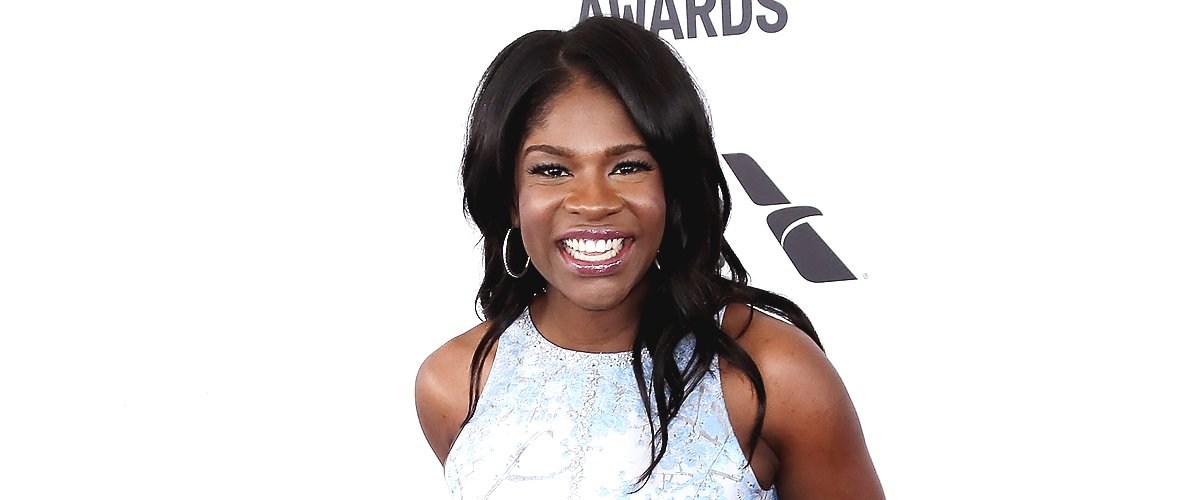 In an unforgiving entertainment industry that mostly pushes people to compromise on their principles, Edwina has managed to stay true to herself and her faith in God — even though it has meant a longer route to success.
EDWINA'S ROAD TO SUCCESS 
Edwina Findley Dickerson was born and raised in Washington, DC. She developed a passion for the arts quite early during her childhood, and she quickly set her sights on attending the best schools in the area to help actualize her dreams.
The young Edwina participated in several programs as a child, which helped her hone her talent. She eventually studied theatre and classical music at Duke Ellington School of the Arts in Washington, DC. 
And last year, she joined several Americans on the streets to protest against police brutality following George Floyd's death.
Even though she had been acting since she was a child, Edwina still made it a point to pray and ask God to lead her before heading to New York City, where she studied drama at NYU.
During her time at NYU's Tisch School of the Arts, she received several honors, including the prestigious Outstanding Artist and Scholar Award, Founder's Day Award, the Dean's List, and induction into the Tisch University Scholars Program.
After graduating from NYU, Edwina sought to pursue a career in acting. She made her prime-time debut portraying the character Tosha Mitchell on HBO's "The Wire."
She followed that up with four seasons as Davina Lambreaux on HBO's drama series "Treme," set in Post-Katrina New Orleans.
EDWINA FINDLEY DICKERSON'S ACTING CAREER
Quite early in her career, Edwina's faith in God was tested when she was offered more money to do a scene involving nudity. However, she rejected the role because it did not align with her calling. In her words:
"I had a lot of pressure coming from different directions, but I prayed about it. I always want to make sure God was with me in whatever I did.
Edwina passed up an opportunity that many young actresses would have jumped at, and she does not have any regrets. Since then, her career has been on a steady rise, and she has featured in several television and film productions.
On the big screen, she gained critical acclaim for her riveting performance as Rosie in director Ava Duvernay's Sundance award-winning film "Middle of Nowhere." 
In 2014, Edwina Findley's career got a significant boost when she was cast as one of the lead characters in the Oprah Winfrey Network prime time soap opera, "If Loving You Is Wrong." 
The 40-year-old actress showed that she could mix things up and held her own alongside Hollywood heavyweights Kevin Hart and Will Ferrell in Warner Bros' 2015 hit comedy "Get Hard."
That same year, she portrayed the character Melva Neddy in Jake Mahaffy's "Free In Deed," which was based on a true-life story. For the movie, she received an Independent Spirit Award nomination in 2016.
Other Edwina Findley movies include "Sympathetic Details," "Red Tails," and "Insidious: Chapter 2." She has also featured in several television productions such as "Shots Fired," "Fear the Walking Dead," and "Black Lightning."
EDWINA FINDLEY DICKERSON'S PERSONAL LIFE 
Edwina Findley and Kelvin Dickerson are the perfect examples of true lovers. The two met for the first time at Christian Cultural Center in Brooklyn, New York, back in 2003. 
Kelvin was kind enough to give Edwina and a friend a ride back from church. The two got talking, and Kelvin was immediately struck by how inquisitive she was throughout the ride.
Quite fortuitously, Edwina moved down the street from Kelvin about six months later, and their friendship blossomed as they began to bump into each other more frequently. 
During a 2017 appearance on OWN's "Black Love," Edwina Findley Dickerson's husband Kelvin explained how he heard God's call to prepare to be with Edwina Findley Dickerson. 
The couple's preparation process took nine years, starting from the day they met. They began dating in 2007, and in October 2011, Kelvin proposed to Edwina during a dinner cruise on the Hudson.
The couple exchanged marital vows on November 17, 2012. Edwina Findley's wedding was an intimate ceremony witnessed by their friends, co-stars, and family members. 
The duo welcomed their first daughter, Victoria Rose, in November 2016. In February 2019, an excited Edwina gave the news of her second pregnancy via her Instagram page. The couple eventually welcomed their second daughter, London Joy, in May 2019.
Despite her hectic working schedule, she still manages to spend quality bonding time with her family and regularly dotes on them on her social media.
During a 2018 interview with Sheen Magazine, Edwina revealed that she has been able to balance her career with her family life by establishing clear priorities.
PASSION FOR TOUCHING LIVES 
Over the years, the "If Loving You Is Wrong" actress has developed a passion for touching lives and building a community of leaders that embody the abundance of God's grace.
Edwina and her husband, business executive Kelvin Dickerson co-founded AbundantLifeU, a national nonprofit organization that teaches women how to maximize their potential. 
The actress's work with the organization sees her traveling the country's length and breadth, ministering, teaching, and inspiring millennials, women, and leaders to discover their purpose and take control of their lives. 
Over the years, Edwina has used her public speaking platforms to join the campaigns against all forms of social injustice. And last year, she joined several Americans on the streets to protest against police brutality following George Floyd's death.
The world needs more women like Edwina who are not afraid to step into the unknown and make it their own. And the mother of two is doing her part in inspiring the next generation of superwomen.