Mike Epps Poses Next to a Lavish White Car with a Tennis Racquet in a New Photo Shoot
Comedian Mike Epps is ready for a game of tennis as he posted pictures of him with a racquet in his hand, wearing a casual navy blue sports outfit and white sneakers next to an expensive white car. 
The fancy white BMW convertible that features in Mike Epps' newest Instagram post works well with the classy and sporty look that the comedian is pulling off in his Fila outfit whilst posing for a photoshoot with Liftoff Pro.
Epps is evidently even more of an all-rounder than fans originally thought as he is adding tennis player and model to his portfolio. The comedian challenges his followers in the caption, saying that they wouldn't beat him at tennis.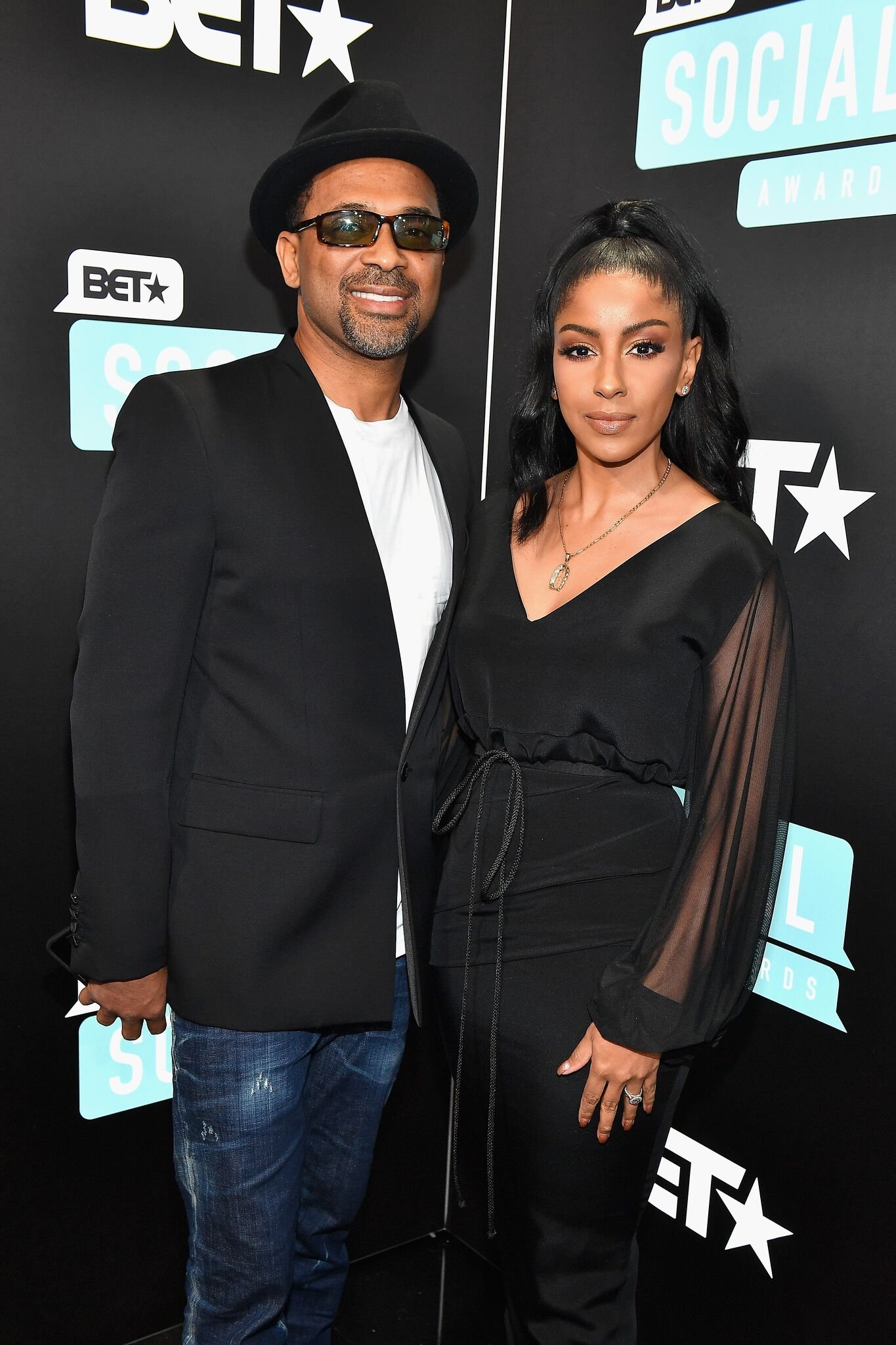 ATHLETIC MIKE 
These pictures of Epps' photoshoot were posted by both him and Liftoff Pro, showcasing his athletic look, which was highlighted by the white BMW sports car accompanying him in the photos. The comedian's funny side can be seen in the action shots. 
The combination of the 51-year-old's white Fila bucket hat paired with white tennis shoes and socks makes for an almost believable tennis-playing outfit. Epps also showed off a contemplative look whilst sitting on the hood of the car. 
BEYOND THE COMEDY
Epps is well known for his comedy, especially for his role as Day-Day in the "Friday" series, but beyond his comedic talent, he is also an author. The Indianapolis comedian wrote an autobiography titled "Unsuccessful Thug," in which he shared his life story. 
This book gives insight into the hardships and difficult times that Epps had to overcome growing up, including dropping out of high school, dealing with drugs, and even a stint in prison. All of this, however, acts as fuel for the comedian as he says: 
"But any role you see me playing, I draw from my own life in all of them: good, bad, sad and happy."
FAMILY MAN
Epps is also known for being a family man. He has five daughters from three different relationships and is not only a father but also a grandfather. Epps's eldest daughter, Bria, had a daughter named Skylar in 2012. 
It didn't take the comedian long to get back into a serious relationship.
The comedian and writer's social media feeds attest to the amount of time he spends with his daughters as he regularly posts about them. He is a supportive father who is not only interested in their lives but also involved.  
WIFE NUMBER 2
Although Epps has a close-knit relationship with each of his four children, he is divorced from his first wife, Mechelle McCain. The two got married in 2006 and were divorced in 2017; they share two children Madison and Moriah. 
It didn't take the comedian long to get back into a serious relationship. A few months after his divorce with McCain was finalized, Epps announced that he was engaged to television producer Kyra Robinson and married in June 2019. 
GIVING MORE THAN LAUGHS
Epps employs his traumatic and painful past to create his hilarious content, but more than creating comedy, the performances help him process his past. The comedian elaborated on this in an interview about his book, saying: 
"It is therapy for me to be able to talk about something that I am in pain about and [have] you laughing about it.  If I can make you laugh about my pain, it makes it easier for me to deal with."  
Now in his fifties, Epps focuses on enjoying comedy for what it does rather than on the business aspect as he realizes that happiness is not derived from what he owns or can buy but rather from making people laugh. 
Epps is a stellar example of what can happen when opportunities present themselves are taken seriously, despite the circumstances. He is not only a household name on the comedy scene but also has shown himself to be a family man. 
Whether trying his hand at writing, comedy, or tennis, success seems to follow Epps; the only unsuccessful enterprise he pursued thus far is being a thug.