Facts About Jill Biden's Inaugural Look — From the Designer, Outfit Details to Special Meaning
The new First Lady of the US, Jill Biden, was right by her husband's side when he got inaugurated as the 46th president. She wore a stunning look for the event, plus the outfit was strategically chosen.
On Wednesday, January 20, 2021, former Vice President Joe Biden, 78, was inaugurated as the new president of the US. His wife, Dr. Jill Biden, 69, attended the US Capitol event with her husband.
The "Today" show shared two beautiful photos of the Biden's alongside the new Vice President Kamala Harris and her husband, Doug Emhoff. Jill's outfit for the event was anything but boring.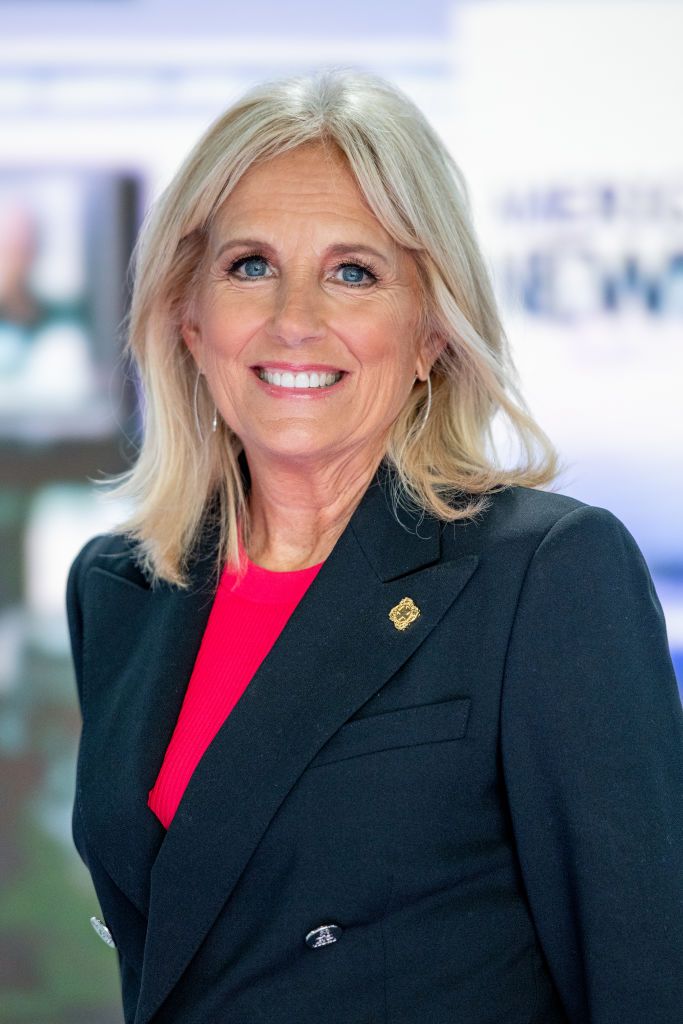 She wore an ocean blue tweed coat and dress, with a matching silk face mask. According to the "Today" show, the look was designed specifically for the inauguration by upcoming fashion designer Alexandra O'Neill.
The designer is the founder of the clothing brand Markarian. Jill's fashion designer selection followed the tradition of other first ladies who chose emerging or lesser-known designers for their looks.
Markarian revealed that the coat featured a dark blue velvet collar that had cuffs in a press release. The dress was tapered, had a scalloped skirt, and it also featured a chiffon bodice, with the designer adding:
"The neckline of the dress is hand-embellished with Swarovski pearls and crystals in a delicate floral pattern."
O'Neill revealed that the Swarovski crystals that appeared on the dress and coat reflected the light subtly. According to the brand, the color that was used for the ensemble had a huge significance.
The label revealed that it signified confidence, trust, and stability. The outfit was created in New York City by a small team from the Garment Center brand, and O'Neill made the finishing touches.
The designer added the last bits to the outfit by hand at her West Village studio. She was said to have been very humbled to play a small but significant part in the historical moment.
Jill Biden's look was from the designer's upcoming fall/winter 2021 collection.
Her brand was founded in 2017, with its name being derived "after a particularly radiant grouping of galaxies." O'Neill makes her pieces to-order to try and play her part in the reduction of waste.
Jill's look was first seen when she and her husband attended a church service on Inauguration Day. Joe also enlisted a designer's help, Ralph Lauren, for his navy blue suit and matching overcoat.
Before the inauguration day, Jill made her first appearance in the capital city in a purple dress and coat from independent designer Jonathan Cohen. The look was from the designer's upcoming fall/winter 2021 collection.