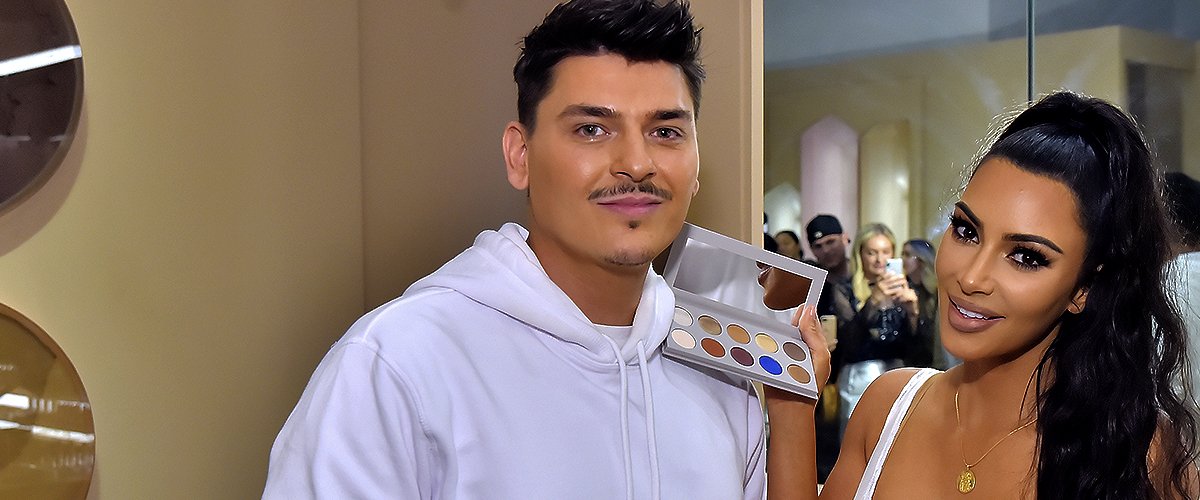 Getty Images
Mario Dedivanovic Is a Judge on 'Glam Masters' — Meet Kim Kardashian's Makeup Artist

In 2008, celebrity makeup artist Mario Dedivanovic linked up with Kim Kardashian, and together the duo has transformed the beauty world. Here is all you need to know about the "Glam Masters" judge.
Mario Dedivanovic was born on October 1, 1983, in New York. He is of Albanian descent, and his parents raised him alongside his sister, Marina, in the Bronx.
Mario Dedivanovic has the perfect success story. From humble beginnings as the son of Albanian immigrant parents, he has risen to become one of his generation's most successful makeup artists.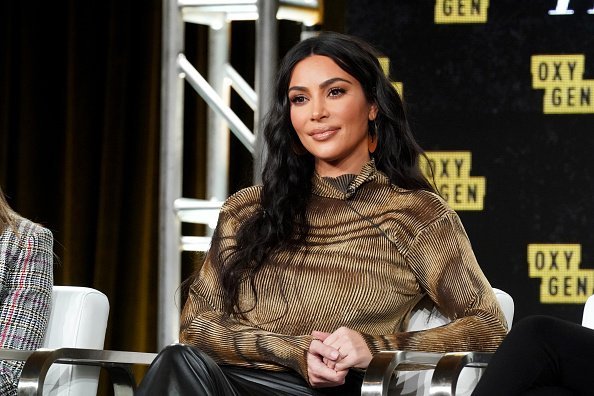 Kim Kardashian West speaking onstage during the 2020 Winter TCA Tour Day 12 on January 18, 2020. | Photo: Getty Images
While much of his success can be attributed to his personal and business relationship with reality TV star Kim Kardashian, there is still much more to Dedivanovic's meteoric rise to stardom.
MARIO DEDIVANOVIC'S RISE TO STARDOM
Even though Mario Dedivanovic has built a beauty empire off his passion for makeup, being a makeup artist was certainly not his first love. Dedivanovic had always been drawn to fragrances as a kid, and he even used them heavily himself.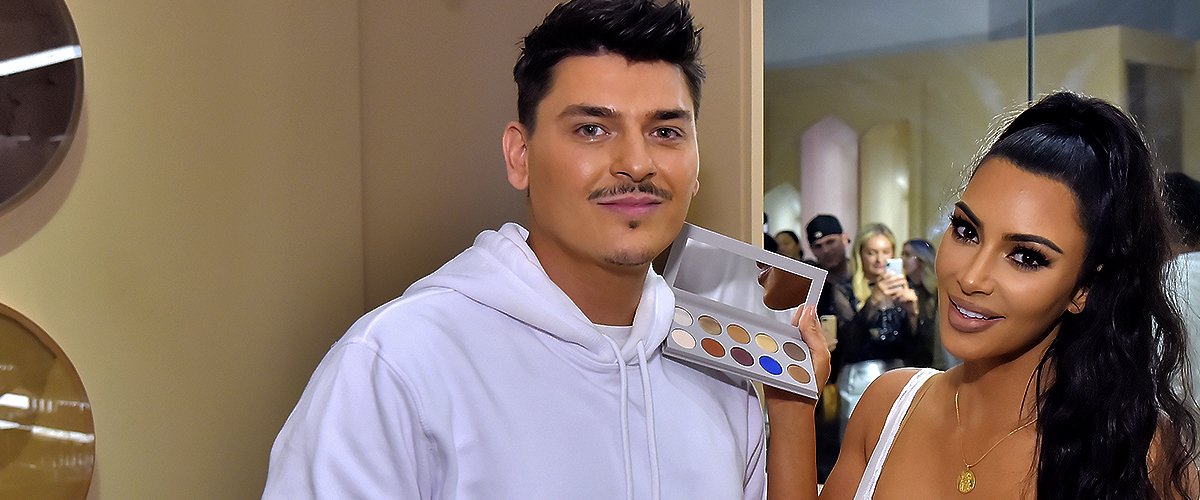 Mario Dedivanovic and Kim Kardashian West attend KKW Beauty Fan Event at KKW Beauty on June 30, 2018. | Photo: Getty Images
So it was no surprise that his first job was at a Sephora store in Manhattan, where he worked as a fragrance consultant. Unbeknownst to the then-17-year-old Dedivanovic, fate had a different plan for him.
On his first day at work, a woman asked him to help her pick a lipstick shade, and without any prior knowledge about makeup, he helped her make the right choice. While recalling the moment, he said:
"I handed her a shade, and she tried it on, and she was like, "I love this, thank you so much." I'll never forget that moment, it just hit me."
After that, Dedivanovic became obsessed with everything about makeup and spent hours researching it after work. Surprisingly, understanding the world of beauty came naturally to him, and before long, he did his first makeover at Sephora — for three whole hours.
While receiving the Artistic Achievement Award, Dedivanovic detailed how he had opened up about his sexuality to his mom...
After that, he began hustling for makeup gigs outside of Sephora until he was eventually hired as a makeup artist in another Sephora store. Still, his thirst for more experience pushed him to begin assisting makeup artists, and he did that for several years.
Dedivanovic spent several years building his portfolio, and by 2008 he found himself working as a freelance makeup artist with Fox News, where he regularly did makeup for the likes of Julie Banderas and Megyn Kelly.
DEDIVANOVIC'S FRIENDSHIP WITH KARDASHIAN
Dedivanovic met Kim Kardashian in 2008 when he was hired to do her makeup for a cover of the Hamptons lifestyle publication Social Life.
Kardashian was immediately struck by Dedivanovic's personality and even more impressed by how good he was with a makeup brush.
After the shoot, Kardashian asked Dedivanovic to walk with her to Henri Bendel to buy all the products he used to create her look, marking the beginning of their long-lasting friendship.
As Kardashian's fame began to soar as she broadcast her life on her family's reality TV show "Keeping Up With The Kardashians," she made sure she promoted the people who were responsible for her image.
In 2009, she convinced Dedivanovic to film a YouTube tutorial video with her, which immediately thrust Dedivanovic into the spotlight.
Makeup enthusiasts flooded his social media pages with questions, forcing Dedivanovic to launch the Masterclass, where he teaches makeup tricks to newbies. It has since grown into a full-time business run by his sister Marina.
Since then, Dedivanovic has worked closely with Kim Kardashian, creating countless iconic looks of her that have given new meaning to contemporary beauty and set a benchmark for most aspiring makeup artists.
Their relationship has blossomed into a friendship, and Dedivanovic did Kardashian's makeup for her star-studded wedding to rapper Kanye West in 2014. Dedivanovic is undoubtedly proud of their friendship and readily flaunts it on social media.
He has followed Kardashian's reality TV footsteps by hosting his own reality TV show, "Glam Masters," a fun makeup competition on Lifetime, produced by his beautiful BFF Kim Kardashian.
More recently, Dedivanovic partnered with beauty giant, Sephora, to launch his first-ever makeup brush line called the "Makeup by Mario x Sephora Collection."
MARIO DEDIVANOVIC'S PERSONAL LIFE
Initially, Mario Dedivanovic's family were apprehensive of his decision to become a makeup artist, but they eventually came around and have been very supportive of his career through the years.
Despite the fame that has come over the years, Mario Dedivanovic's Serbian roots remain a crucial part of him. He is very devoted to his family and always creates time to be with them.
On November 18, 2019, Mario Dedivanovic came out as gay at the American Influencer Awards. While receiving the Artistic Achievement Award, Dedivanovic detailed how he had opened up about his sexuality to his mom a few days before the awards.
He also revealed that her acceptance and support gave him the courage to finally come out with his truth. He shared a clip of his speech on his Instagram page alongside the caption:
"Finally free."
Despite being in a female-dominated industry, Mario Dedivanovic's brushes continue to redefine the makeup landscape. With his celebrity clientele continuously expanding, there is no limit to just how far he can go in the beauty world.
Please fill in your e-mail so we can share with you our top stories!