Michael Jordan's Daughter Jasmine Shows Braids & Cleavage in Blue Top after Working Out (Photo)
Michael Jordan's oldest daughter Jasmine Jordan shared a gorgeous selfie on her Instagram Story, flaunting her braided hair and cleavage. 
Jasmine Jordan, the oldest daughter of the NBA and Chicago Bulls legend, Michael Jordan, looked all gorgeous in a recent post on her Instagram Story. 
The 28-year-old shared a selfie that showed her in a sports shop. She wore a black open jacket over a blue tank top that revealed her cleavage. She seemed to be sitting down in the snapshot.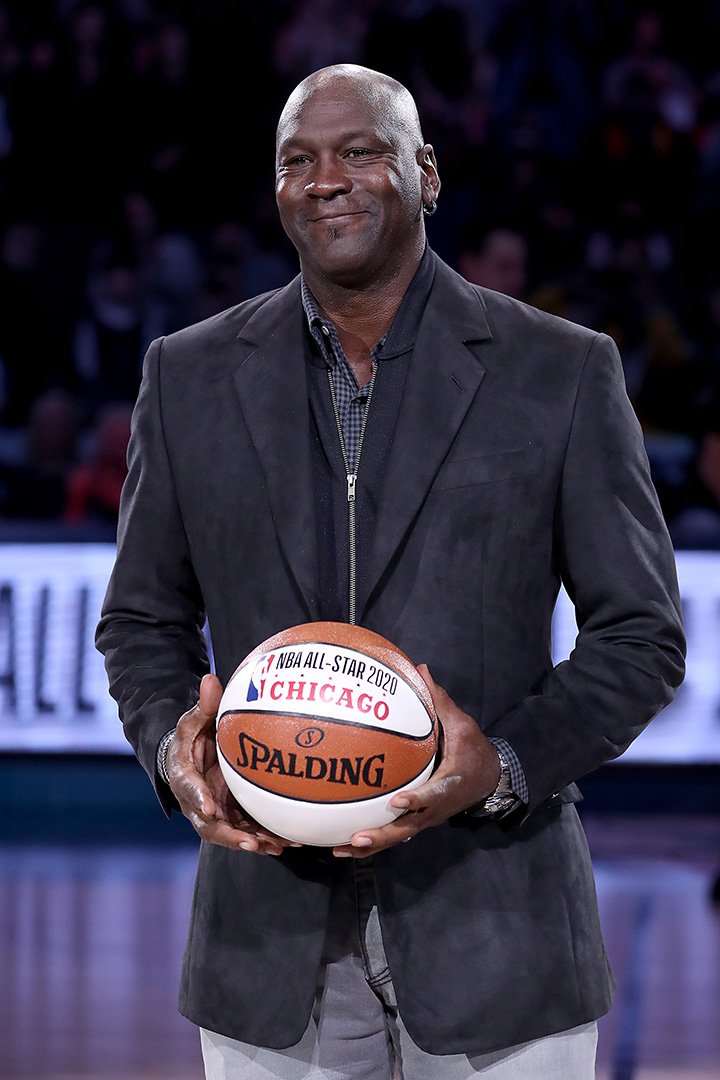 Jasmine also wore a waist trimmer and a knee pad, which was visible as she raised her left knee towards the camera. She rocked braided hair and smiled a little as she posed for the shot. Jasmine captioned the picture, "BOOM DONE." 
While the picture Jasmine shared showed a glimpse of her stunning figure, she gave her Instagram fans a better view of her sexy body in May 2020 when she shared a snapshot of herself in a skimpy zip minidress. 
The photo, which served as Jasmine's first Rolling Out cover, showed her flaunting her toned legs in the minidress, which she wore a khaki satin bomber jacket over. She completed her urban look with black and white Jordan sneakers. 
In the post's caption, Jasmine thanked the magazine for selecting her to be on its cover and sharing stories and insights into her life with the world, adding that it was indeed an honor. 
The sneaker heiress revealed she has somewhere around 500 Jordan sneakers, adding that she has them everywhere.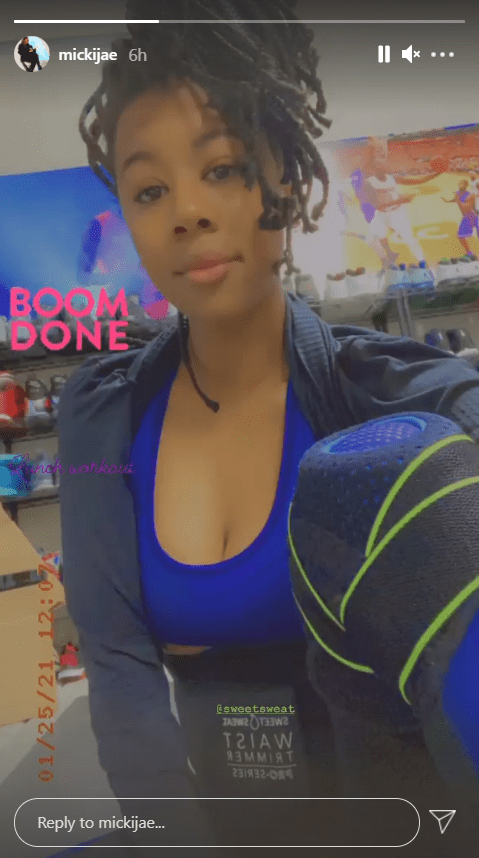 In concluding her caption, Jasmine joked that she could not wait to show her son the picture when he is older and thinks she is not a cool mom. 
Jasmine shares a one-and-a-half-year-old son with her fiancé, Rakeem Christmas. The couple welcomed their son in May 2019, making Jasmine's legendary father a grandfather for the first time. 
While Jasmine may not be a basketballer like her famous dad was, she is making a name for herself in the sports world by stamping her legacy on the latter's Jordan brand. 
The mother of one, who has previously revealed that she googled her father in her childhood to figure out why he was so famous, holds a degree in sports marketing from Syracuse University. 
She once served as the coordinator of operations at her father's NBA team, the Charlotte Hornets, before becoming a field representative and finally an executive for the Jordan brand. 
In addition to her roles at the brand, she is also elevating women's sneakerhead culture. Her remarkable exploits have earned her the nickname "Sneaker Heiress." 
In a 2018 chat with InStyle, Jasmine revealed she has somewhere around 500 Jordan sneakers, adding that she has them everywhere, as her collection continues to grow. 
With that high number of sneakers three years ago, one wonders how many sneakers Jasmine would have now — over a thousand, maybe.