RHOA Star Porsha Williams Celebrates Her Niece Baleigh's 5th Birthday — See the Stunning Photos
"The Real Housewives of Atlanta" star Porsha Williams is the proud mom of one-year-old Pilar Jhena, but long before that she was a doting aunt to her niece Baleigh.
Reality star Porsha Williams posted a sweet tribute to her niece Baleigh on Instagram in celebration of her fifth birthday. Little Baleigh is Porsha's sister Lauren Williams' daughter and a dead ringer for her famous aunt.
Lauren and Porsha are close, and little Baleigh adores her tiny one-year-old cousin Pilar Jhena, whom the reality star shares with her two-time ex-fiance, entrepreneur Dennis McKinley.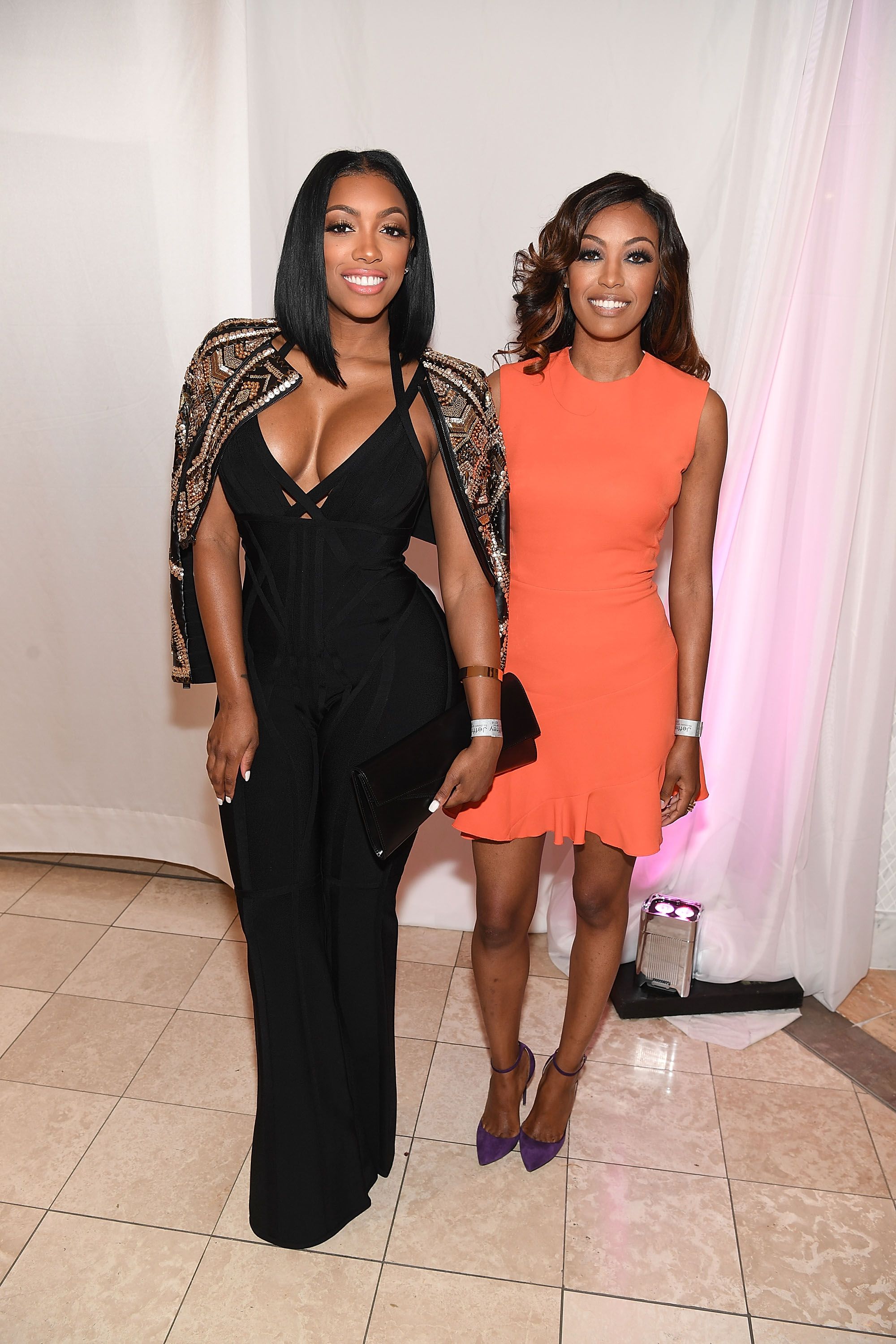 AUNTIE PORSHA
Porsha shared a series of snaps of Baleigh on her fifth birthday, accompanied by a sweet message for the little girl. In the first photo, Porsha is standing next to her niece who is wearing an unusual sundress in shades of peach and burgundy.
Baleigh's long hair is intricately braided, and her resemblance to her famously gorgeous aunt is patent in her delicate features and big amber eyes. As Porsha said, Baleigh is known in the family as "little Porsha."
Porsha and McKinley's relationship has been a rollercoaster since baby Pilar's birth in March 2019.
SWEET SISTERS
Lauren is Porsha's half-sister and is six years younger than the reality star. Even though Porsha and Lauren were born to different mothers, they are as alike as identical twins.
Porsha's father, Hosea Williams II, divorced her mother when she was a little girl and started a new family with Lauren's mother. The reality star has revealed that the absence of a strong father figure in her life made her vulnerable to abusive men.
KISSING COUSINS
As for Baleigh, she is clearly besotted with her tiny cousin Pilar and has been since she was born. Porsha shared a snap on Instagram that showed the then 4-year-old Baleigh giving the newborn Pilar her bottle.
The photo melted the hearts of Porsha's six million followers, who were particularly moved by the seriousness of little Baleigh's expression as she took on the heavy responsibility of feeding the baby.
THE BREAKUP
Porsha and McKinley's relationship has been a rollercoaster since baby Pilar's birth in March 2019. McKinley was outed for allegedly having an affair during his relationship with Porsha, and the reality star called off the engagement.
McKinley won Porsha back, but in August 2020, the two quietly unfollowed each other on Instagram and the RHOA star hasn't been seen wearing her spectacular engagement ring since.
Porsha is currently working on her autobiography and is counting on her mother and her sister for help in working through the traumas from her childhood. Porsha was previously married to NFL player Kordell Stewart.