Toya Wright Makes Hearts Swell Flaunting Her Killer Curves in a Tight Workout Ensemble (Photo)
American television personality Toya Wright showed off her gorgeous curves in a new snapshot she shared with fans that showed her wearing a sports outfit. 
In a recent post on her Instagram page, television star Toya Wright urged her fans to adopt a morning workout routine, and she gave them just the boost they needed to do so. 
Toya shared a stunning picture of herself donning a tight workout outfit from Weight No More, WNM. She wore a grey crop top which she matched with sweatpants and white sneakers.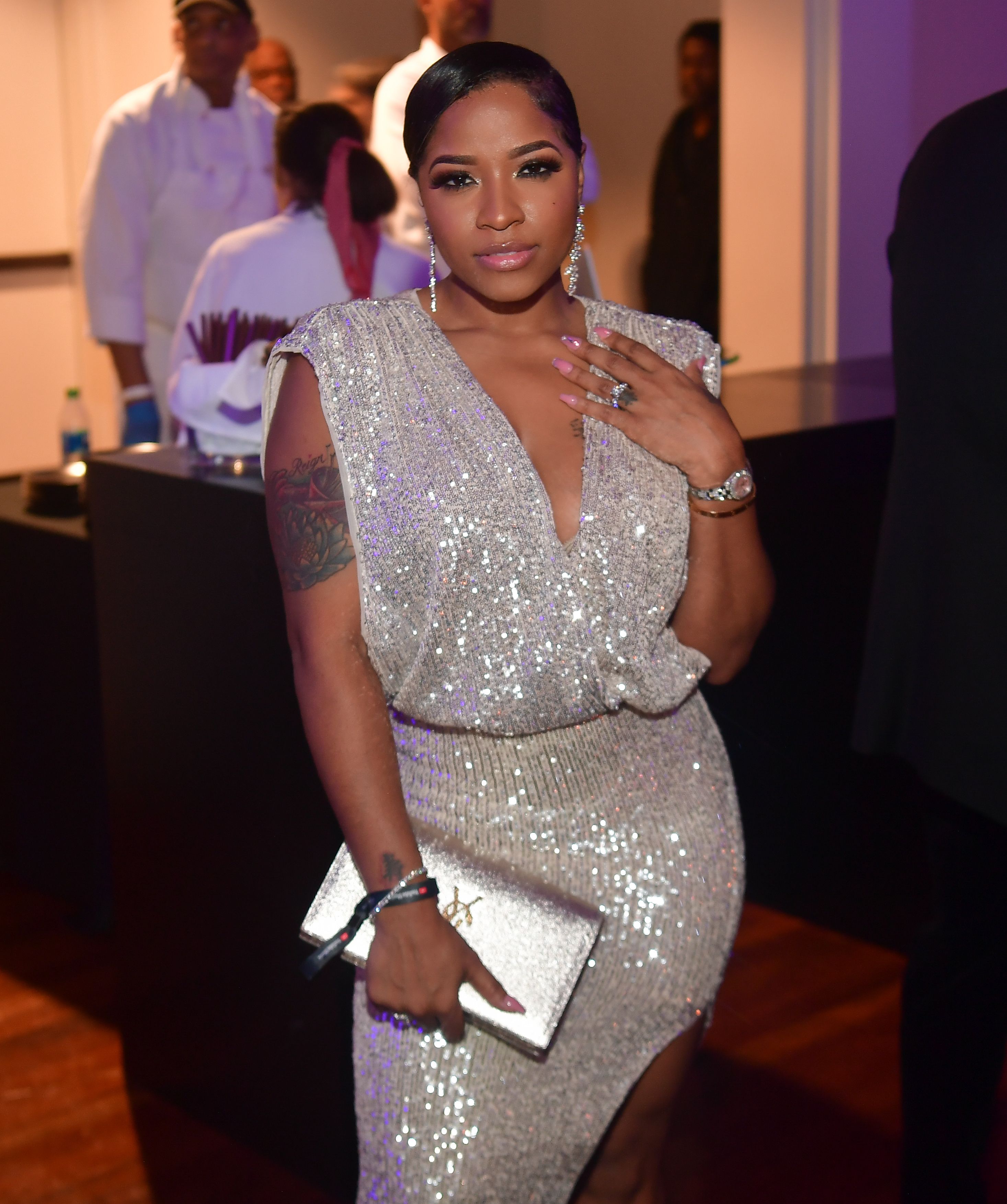 In the photo, she posed with one hand on her waist while her other hand rested on the treadmill she was standing on. She looked in another direction in the snapshot, flaunting her black hair as she did. 
Toya also displayed her gorgeous curves, which were made more prominent because of her outfit's nature. She stood in front of her mirror which showed her curvy backside as she stood on the treadmill. 
In the caption to the sizzling picture, Toya asked her fans if they had a morning workout routine. She told them it is never too late to have one. 
The 37-year-old revealed she has to push herself to do something every day, even if it is just hitting the treadmill for 45 minutes. 
Last year, she changed her last name from Wright back to her maiden name, Johnson.
Toya has been married twice. She had a teenage relationship with rapper Lil Wayne and eventually married him in 2004 after he became a superstar. They share a daughter, Reginae Carter, whom Toya gave birth to when she was 15 years old. 
Toya and Lil Wayne separated in 2006 as she could no longer cope with his superstar lifestyle. However, they remain good friends and continue to raise their daughter with whom Toya shares an unbreakable mother-daughter bond. 
In 2011, Toya married Memphitz Wright in a star-studded wedding ceremony. However, they separated in 2015. Last year, she changed her last name from Wright back to her maiden name, Johnson. 
In 2017, she started dating Robert Rushing and revealed they were engaged in November 2019. The couple shares a daughter, Reign, who they welcomed on February 8, 2018. 
Toya has been spending a lot of quality time with Reign amid the quarantine, and in that time, the little tot has learned a lot of skills, including makeup. 
In April last year, the toddler posted her first makeup tutorial video which showed her making her mother up. The end result fascinated many fans who complemented mother and daughter for a job well done.