Toya Johnson's Daughter Reign Looks like a Fashionista in a Bow & Pink Adidas Outfit (Photos)
Toya Johnson's youngest daughter seems to be walking in her mother's steps already as she was recently pictured looking like a diva in a pink ensemble and matching hair bow. The toddler looked super adorable!
In a recent Instagram post, reality star Toya Johnson shared photos of her daughter Reign looking super adorable in a pink Adidas tracksuit and matching hair ribbon tied into a bow. 
The toddler accessorized her outfit with a pair of white sneakers and stud earrings. Although only two, little Reign is already proving herself to be quite the fashionista.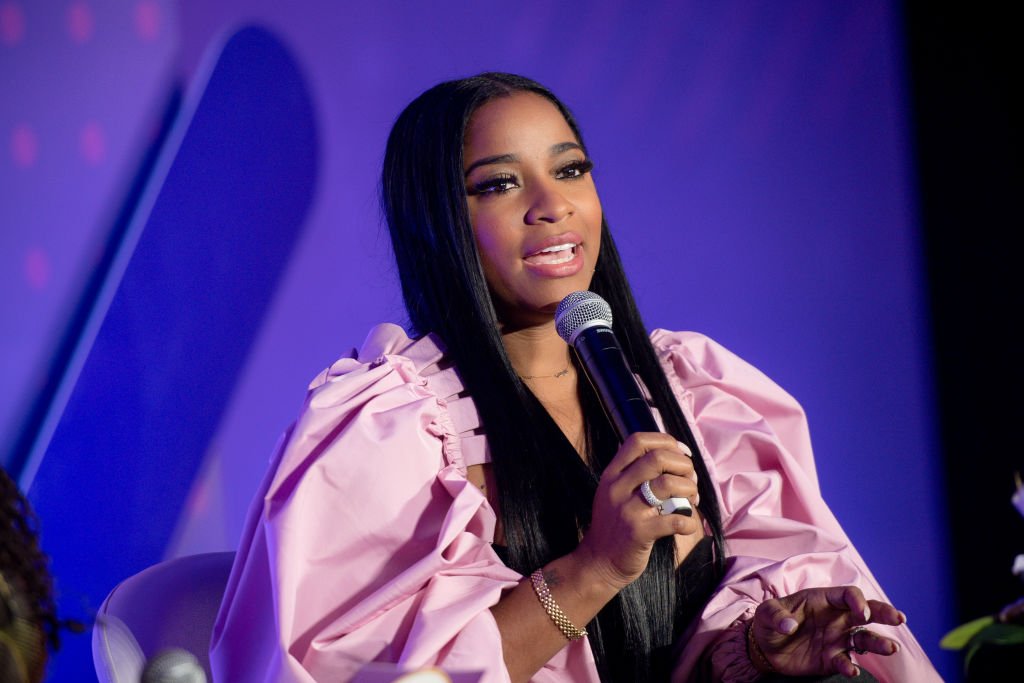 While the first slide of Johnson's post saw Reign posing with a colorful scooter, the next photo saw the toddler flashing a cute smile with one hand on her waist.
The last two slides featured up-close shots, with one showing Reign on her scooter and the other zooming in on her chic snow-white sneakers.
Johnson accompanied the adorable photos with a caption noting that Reign, her little girl, will turn three soon. The proud mother wrote: "Omg! My baby will be 3 next week 😩😩 she's getting so big so fast."
The heartwarming post garnered attention from fans and followers who took to the comments section gushing over how adorable little Reign looked.
"Love & Hip Hop" star Erica Dixon described the toddler as a little beauty while another user commented that she looked cute. Many others showed love for the post by leaving fire and heart emojis.
The little one has also experienced a fair share of cyberbullying, as she was once called ugly by some internet users.
Johnson's recent post is not the first time she is showing off her little girl. In April 2020, the proud mama took to Instagram showing off Reign's impressive makeup skills.
In the video, Reign is seen wearing a white top and a blue tutu skirt as she applies lip gloss on her mother's lips. Captioning the clip, Johnson hinted that she might not have to spend money to get slammed up again. The reality star wrote:
"I have a new makeup artist guys…..how did she do??? @reign _beaux"
As always, some of Johnson's Instagram followers dropped by the comments section gushing about the heartwarming relationship between Reign and her famous mom.
While the toddler has warmed her way into fans' hearts with her adorable antics, the little one has also experienced a fair share of cyberbullying, as she was once called ugly by some internet users.
However, Johnson was not having it as she was quick to defend her baby while warning critics from making nasty comments about an innocent child.
In addition to Reign, Johnson is a mother to an older daughter, Reginae Carter. While the reality star undoubtedly enjoys her career in showbiz, she loves nothing more than being a mom!