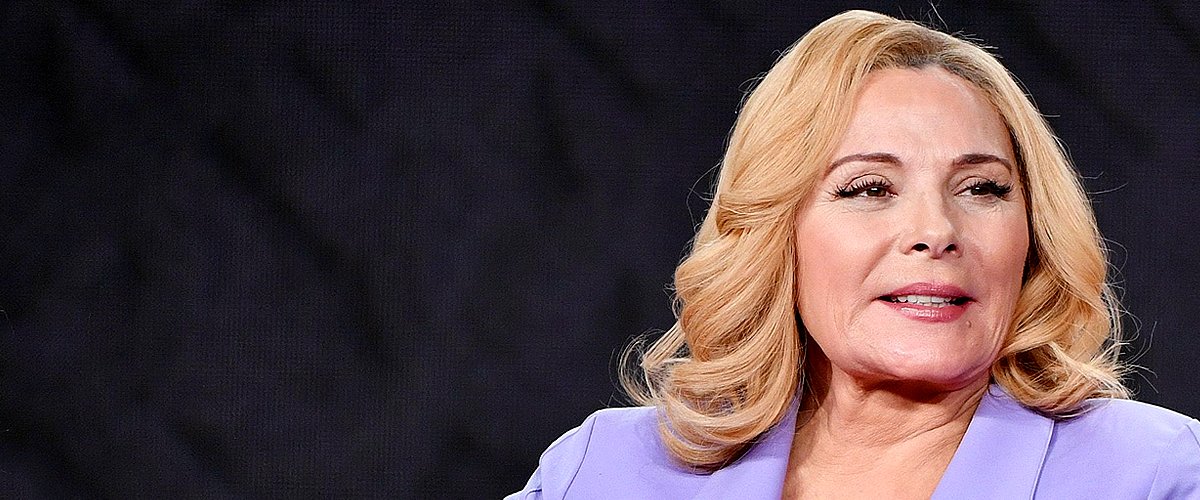 GettyImages
Kim Cattrall's Love Life as She Dates Russell Thomas Who Is 14 Years Younger

"Sex and the City" star Kim Cattrall has a love life nearly as complicated as her on-screen alias, Samantha Jones. Now, she is in a loving relationship with someone 14 years her junior.
Actress Kim Cattrall lived through three failed marriages before discovering a worthy soulmate. Finally, settling down with her boyfriend, Russell Thomas, who is 14 years her junior, seems like the ultimate crown to her soap opera-worthy romantic history.
The star raised brows with the revelation of her relationship with a much younger man, leaving many questioning her choices of eligible partners. But who's judging when love is involved?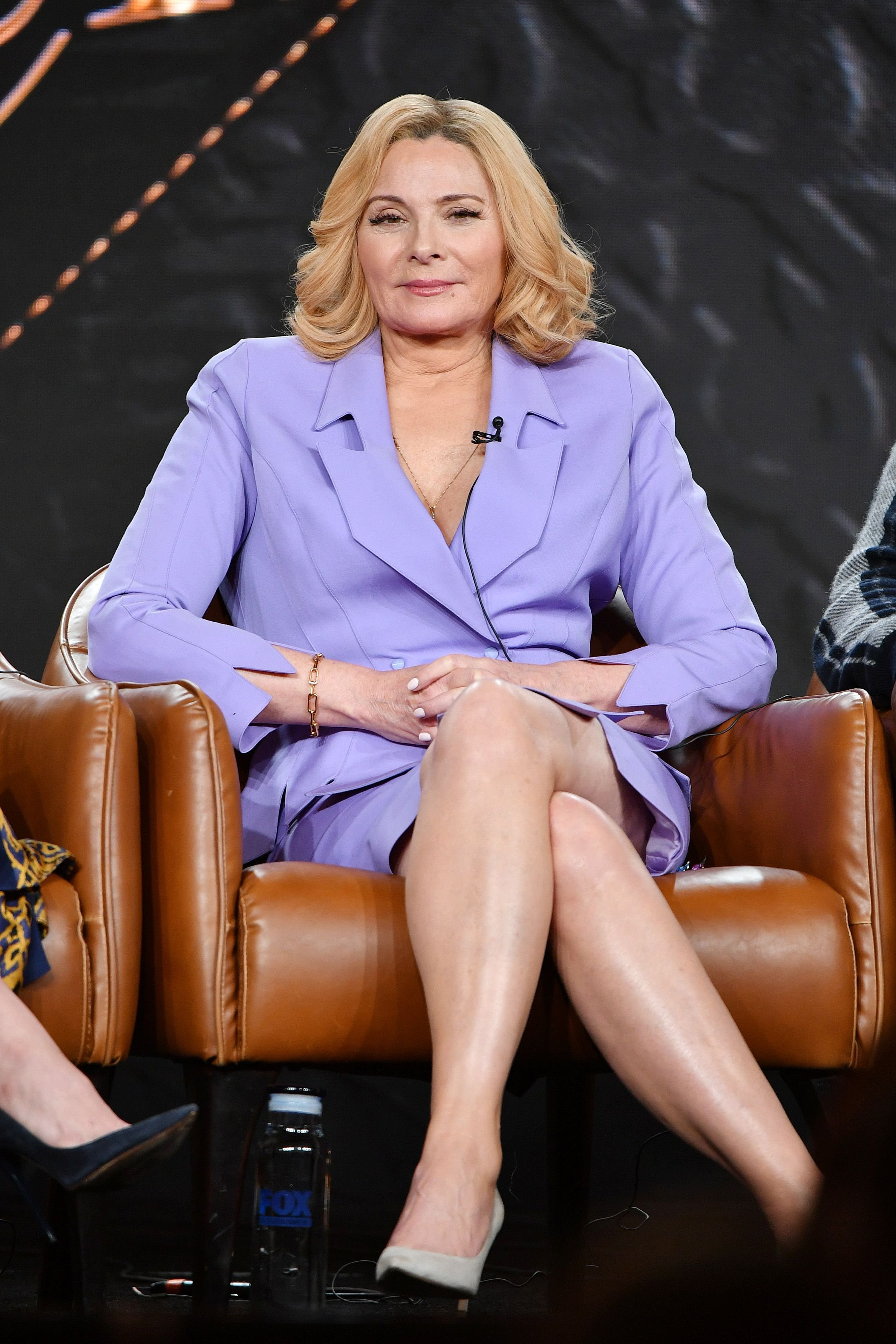 Kim Cattrall during the Fox segment of the 2020 Winter TCA Press Tour at The Langham Huntington, Pasadena on January 07, 2020 in Pasadena, California. | Source: Getty Images
KIM CATTRALL'S FAILED MARRIAGES
Famous for her role as the sex-crazy Samantha Jones on "Sex And The City," Kim Cattrall has tied the knot three times. She first married Larry Davis in 1977, but their union came to an end in 1979.
Next, she exchanged vows with Andre J. Lyson in 1982, annulling the marriage in 1989. Kim Cattrall landed herself a third husband in 1998, but the marriage to Jazz bassist and audio designer Mark Levinson also ended following their 2004 divorce.
The actress has been open about her failed marriages, putting the majority of the blame on bad sex. According to Cattrall, she could trace the origin of at least two of her three crashed unions to poor sex.
Sources said the actress kept making ludicrous demands and refused to return for a reboot...
She believed things would have turned out differently if she never made the mistake of making "an orgasm" her only goal. She later realized that what really mattered was all-around sexual fulfillment, which she admittedly never gave a chance in her first two marriages.
CATTRALL DISHES ON LAST DIVORCE
While she could boldly pinpoint poor sex as factors in her first two marital failures, the crash of her six-year marriage to Levinson seems rather elusive.
After all, the duo did write a book about sexual satisfaction together in 2002 titled "Satisfaction: The Art of Female Orgasm." Notwithstanding, one fact remained that the divorce hit the actress really deep.
Cattrall experienced her third divorce at the same time her stint on "SATC" was coming to an end. Hence, saying goodbye to two important aspects of her life simultaneously was a bitter pill to swallow.
The publicity surrounding the divorce only made things harder for the icon. Around that time, Cattrall's father got diagnosed with dementia, further worsening an already harrowing year.
With everything crumbling down all at once, the actress returned to her hometown in Toronto, Canada, to recuperate and set her life back on track, which is exactly what she did.
CATTRALL'S OTHER RELATIONSHIPS
Aside from her failed marriages, Kim Cattrall also has a handful of relationships that went south. She has romantic histories with A-listers like Pierre Trudeau, the former Canadian Prime Minister, and actor Daniel Benzali, Gerald Casale of Devo.
Additionally, the actress was linked to Bruce Willis in 2003, before finalizing her divorce from Levinson. However, their romance was short-lived. In 2011, speculations of her relationship with billionaire artist Clifford Ross flooded the media.
However, a representative of the "SATC" confirmed they were just friends. She also enjoyed a brow-raising romance with chef Alan Wyse, who was 22 years her junior. The duo proved age was only a number for four years before their eventual split.
WHO IS SHE DATING?
After decades of scouting for the perfect partner, the 64-year-old eventually found one in former BBC staff, Russell Thomas, 50. Despite their 14 years age gap, the duo nurtured their relationship for over four years.
Cattrall and Thomas first met in 2016, while he was working at BBC. Things got heated between the duo at the speed of light. In no time, they hooked up and on social media, slid into each other's DMs, and took their relationship to a new level.
Since then, the twosome has been going strong and even quarantined together in Cattrall's home in Vancouver Island, Canada. Speaking on her relationship with Thomas, she said:
"It's just so easy. I'm very comfortable around him. He's a firecracker and he's got a wicked sense of humor. And he's easy on the eyes."
WHY CATTRALL NEVER HAD KIDS
Interestingly, Cattrall had no kids from her previous relationships, nor does she have any to date. The actress opened up about her decision to sidetrack childbearing during an episode of "Piers Morgan's Life Stories."
She revealed she considered having kids following her 1998 marriage to Levinson. Then in her early 40s, the procedure required her to go through IVF.
However, combining IVF with her role on "SATC" and the hectic shooting schedule would have been daunting. Therefore, she decided at that moment to forfeit having children.
Despite not having kids, the icon found an avenue to explore her maternal side, by mentoring young actresses. That, she admitted, has given her all the fulfillment she needed.
CATTRALL'S "SATC" FEUD
Over the years, there have been speculations of a feud between Cattrall and her "SATC" co-star, Sarah Jessica Parker, who played Carrie Bradshaw on the show.
Many believe the drama was money-related, and ultimately, the reason the show was never revived for a third season. Supposedly, Cattrall set the feud in motion by demanding a salary raise following Parker's promotion to executive producer.
This led to a fallout between Cattrall and the other cast members, which only worsened with time. Sources said the actress kept making ludicrous demands and refused to return for a reboot unless the producers met those demands.
This led the network to pull the plug on "Sex And the City" for good. Cattrall has since denied these rumors, calling them ludicrous. Her co-star, Parker also addressed the feuding speculations, claiming they were false.
She also noted that although they were not best of friends, the media only promoted the feuding rumors because they made for juicy headlines.
Please fill in your e-mail so we can share with you our top stories!