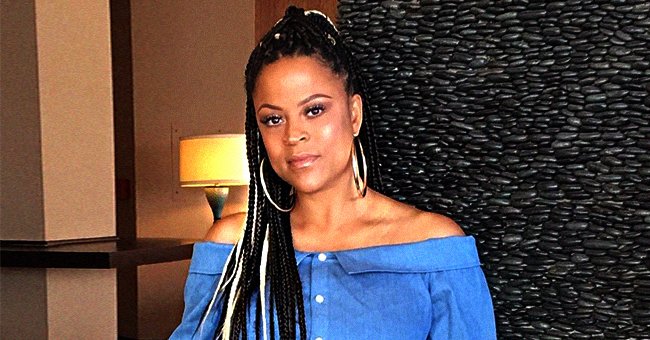 Instagram/Shaunieoneal5
Shaunie O'Neal Flaunts Her Figure Wearing a Red off-Shoulder Dress in FBF Snap with Son Shareef
Shaunie O'Neal flaunted her figure in a red off-the-shoulder dress with her son Shareef O'Neal in a flashback Friday post on her Instagram account a few days ago.
Shaunie O'Neal posted a throwback picture on her social media page posing with her 21-year-old son, Shareef O'Neal. Shaunie stuns in a bright red ruched knee-length dress.
Shaunie, who only comes up to her son's shoulder, looks sophisticated in the vermillion number. Her make-up is impeccable, and her black heels complement the ensemble nicely.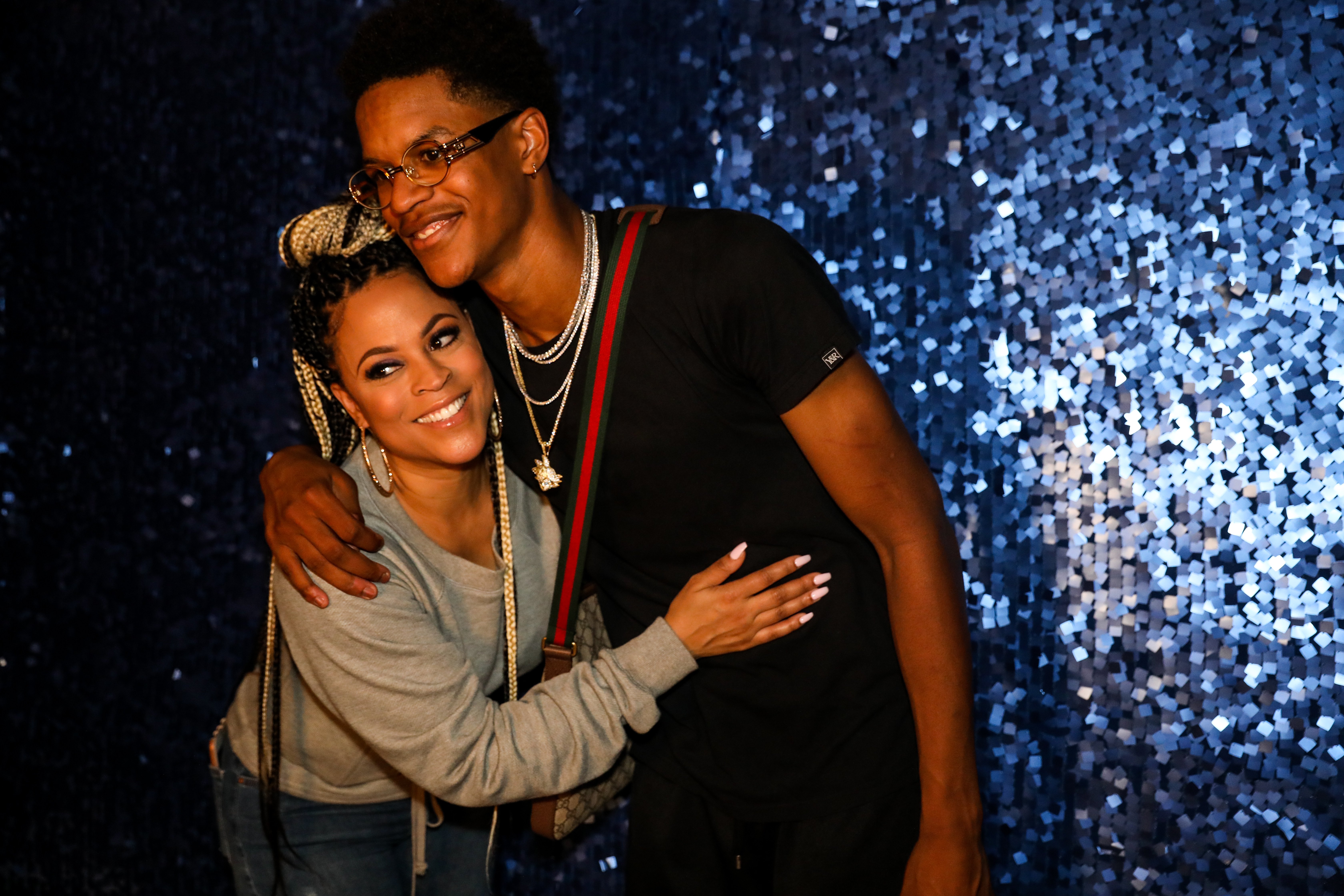 Shaunie O'Neal and Shareef O'Neal at his 18th birthday party, 2018 in California | Source: Getty Images
Shareef looks dapper in smart black chinos, a patterned red shirt, and a black jacket with jewels sewn onto its edges and outlining the pocket. The coat definitely adds an air of formality to his outfit.
Shaunie had initially posted the picture in 2019 at an event with her family and friends to celebrate her son's successful recovery from open-heart surgery. She thanked them in the caption, saying:
"I threw The Love Event to love on all of our family and friends who cared for and showered our family during @shareefoneal surgery!"
In September 2018, Shareef went to see a doctor after saying that he felt strange while at basketball practice. They discovered that he had a heart condition which, if left untreated, could be fateful.
He had surgery that December to correct the irregularity with his heart. Shareef was supposed to play for UCLA but had to take time off the court due to his health problems.
After his mother's support during his heart surgery, Shareef tattooed her face on his arm.
By March 2019, Shareef was almost ready to return to normalcy. He was set to start his first workouts just a few weeks after the operation and would be returning to the courts soon.
Shareef said that he felt great afterward. His mother described the procedure as a difficult time and took to Instagram to share her feelings on the matter. She said it was the most stressful duty she had to perform as a mom:
"If only I could take his place today. Could I at least go with him in that operating room and hold his hand. Separating from him as he was wheeled off to surgery was heartbreaking."
After his mother's support during his heart surgery, Shareef tattooed her face on his arm. Shaunie was shocked by her son's decision to get the portrait of her face permanently etched into his skin but was nonetheless flattered.
They both credited the artist Steve Wiebe for his outstanding work. This isn't the first time that Shareef has used permanent ink on his body as a way to pay homage to the people he loves in his life.
After Kobe Bryant died in 2020, Shareef commemorated the basketball player with a tattoo on his leg. Shareef was devastated at the loss of one of his idols and chief advisors.
He aptly chose to honor Bryant by inking the L.A. Lakers numbers 8 and 24, an image of the jersey, and Bryant shooting a goal. Shareef also had the words "Mamba mentality" tattooed on his shin with the logo.
Please fill in your e-mail so we can share with you our top stories!