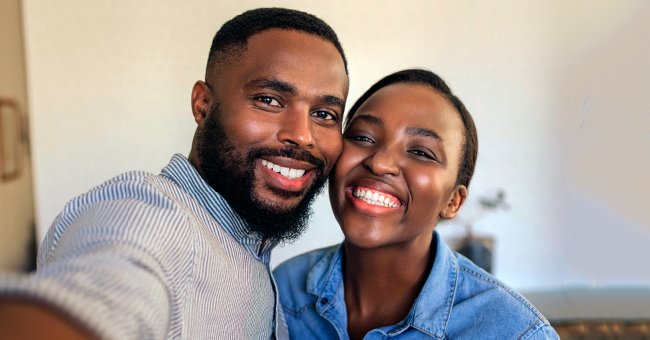 Shutterstock
Valentine's Day Is Coming Soon — Look through 8 Romantic Gift Ideas for Every Couple Out There

With Valentine's Day approaching quickly, here is a look through eight romantic gift ideas that couples can give each other in this season of love.
Valentine's Day is only a few days away, and many couples are looking forward to the day with so much enthusiasm as it would give them the chance to celebrate the love they have for each other.
Many couples celebrate the day by giving their partners unique gifts, going on outings together, or just spending time indoors. For those wondering how best to share the day with their partners, here are eight romantic gift ideas for every couple out there.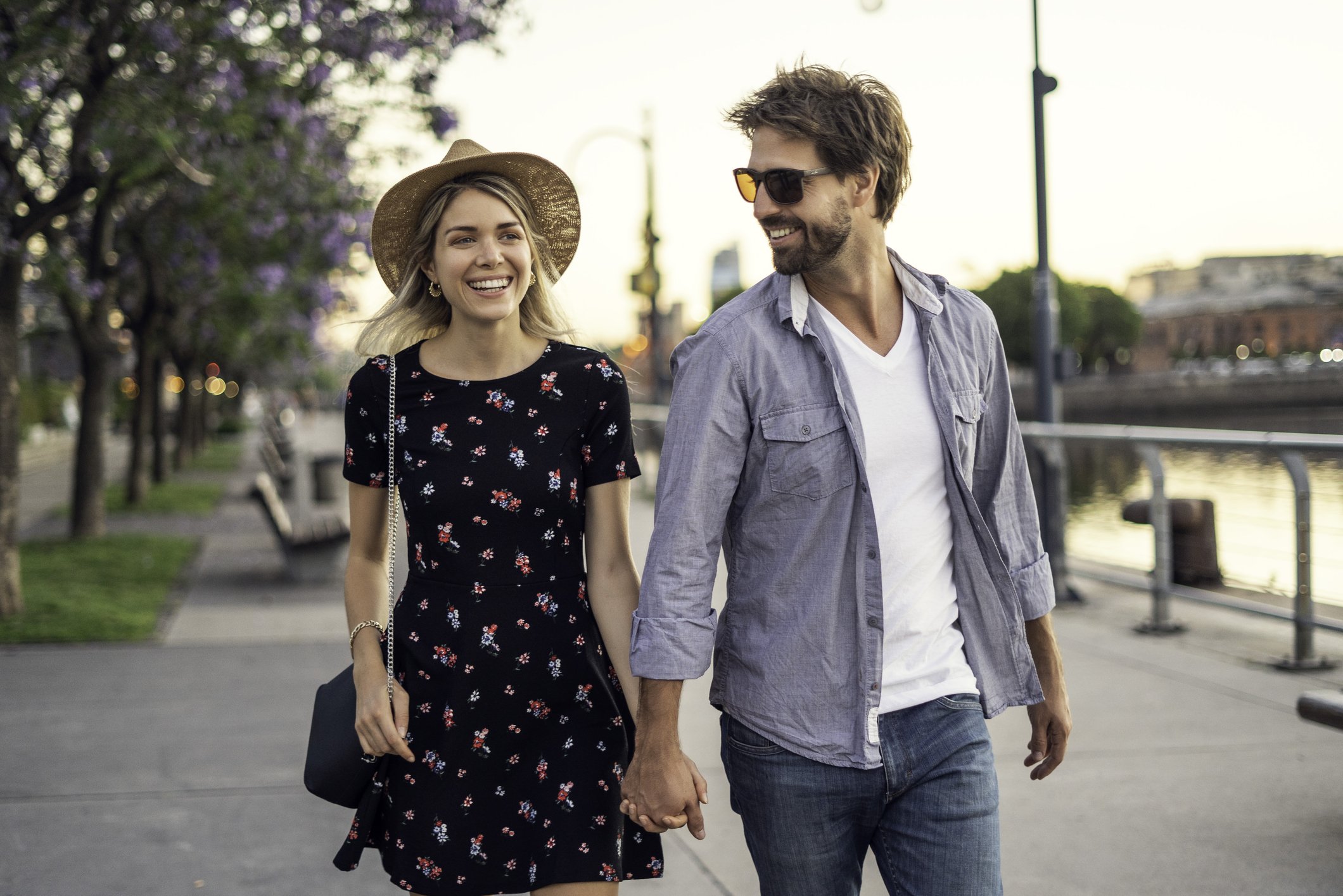 A happy couple walking down the street . | Photo: Getty Images
NON-SUCKING FLOWERS
Couples usually buy cellophane-wrapped bouquets for their other halves on Valentine's Day. However, they can upgrade to real flowers from an actual florist.
These real flowers are bigger, more beautiful, and may even come with a lovely vase. These beautiful, natural flowers will also thrill loved ones and is a romantic gesture that scores big points.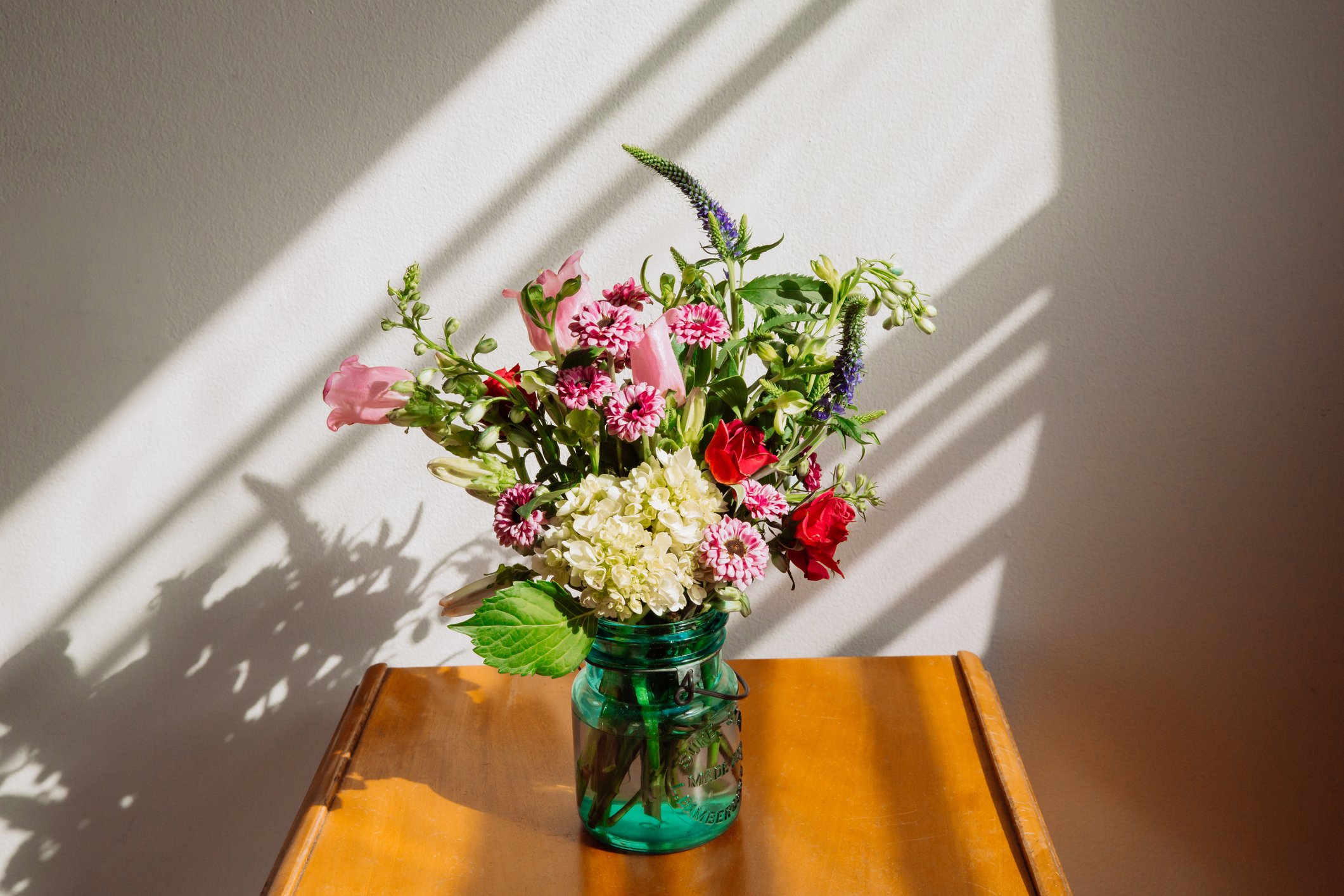 A picture of a beautiful flower vase arranged in a farmhouse style. | Photo: Getty Images
GOOD QUALITY PIECE OF JEWELRY
Couples who want to get jewelry for their spouses should not walk into a jewelry store and buy any shiny thing they see. Instead, it is best to spend money on quality jewelry to please the other person.
A good idea for jewelry gifts is a beautiful signet ring with an exotic stone or couple's monogram. However, if marriage is on the table and there is no plan to propose on Valentine's Day, avoid rings in their entirety and go for other kinds of jewelry.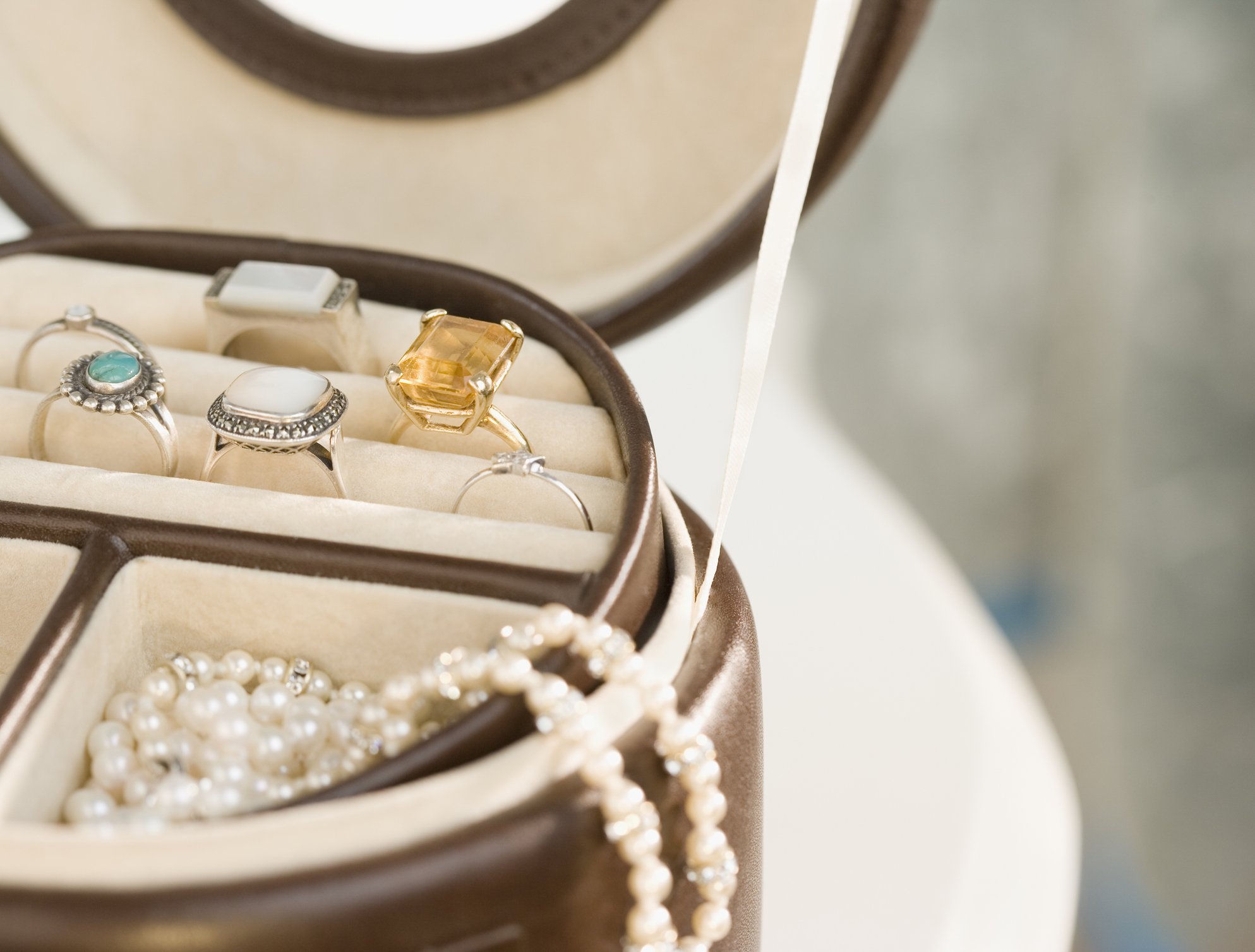 A portrait of some jewelries in a jewelry box. | Photo: Getty Images
GO FOR A GETAWAY
It is always a great idea to give a partner an experience. Besides thrilling one's other half with these experiences, it serves as an opportunity for lovebirds to spend an enjoyable time with one another.
Such getaway trips should be romantic. However, they should match with the other partner's interests. For example, if they are not outdoor persons, it would not make sense to go on an outdoor vacation. Renting a stylish apartment or booking a luxurious hotel would make more sense.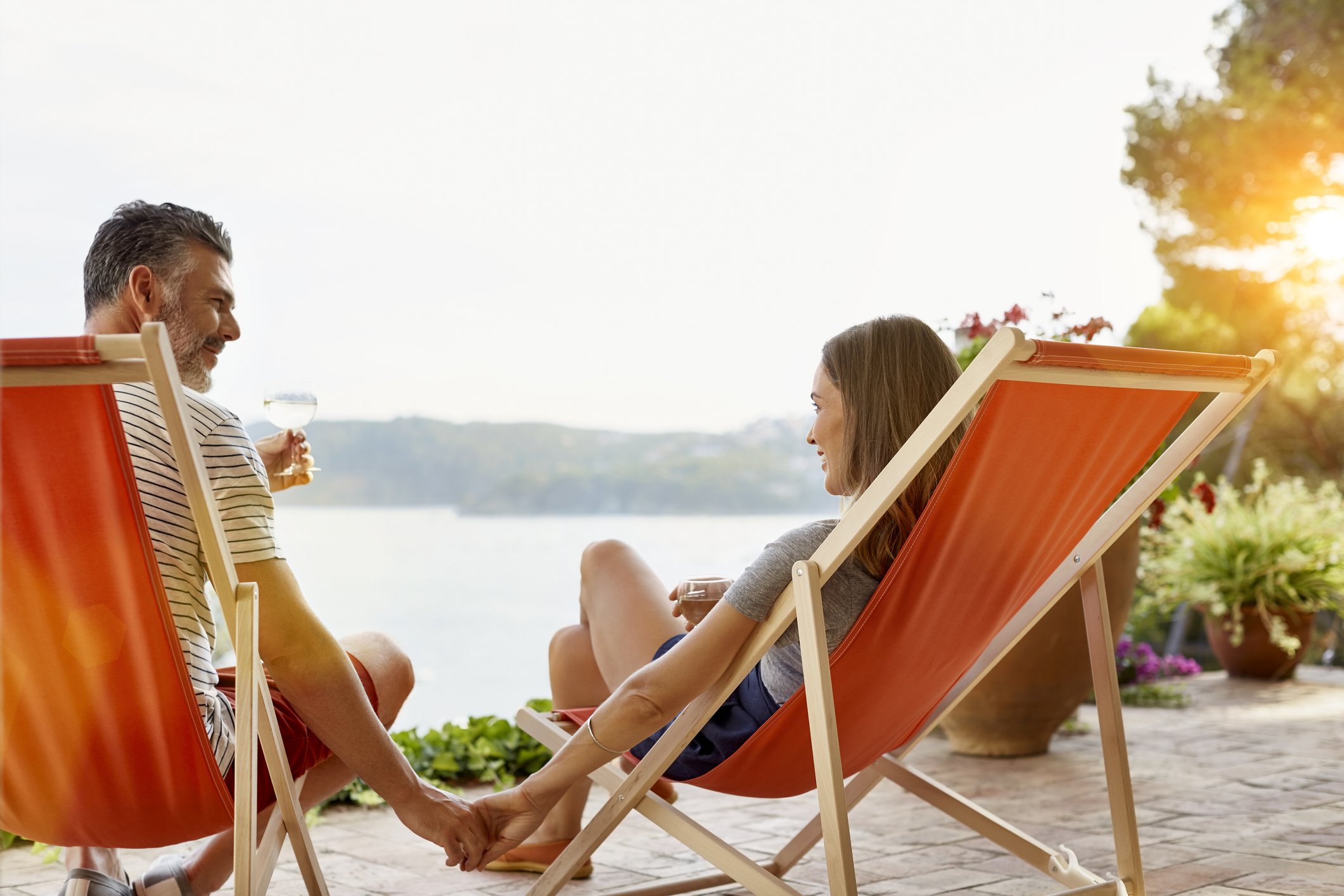 A couple relaxing at the backyard enjoying some wine. | Photo: Getty Images
A MUSIC GADGET
Couples who want to veer away from the traditional Valentine's Day gifts can get their spouses gifts like gadgets, books, or a piece of clothing. Whatever the present is, romance should be the big picture.
A good idea would be a smart speaker or a fancy turntable to play some love jams for lovebirds and keep them dancing at home. A romantic card can be added to this and would leave one's partner feeling on top of the world.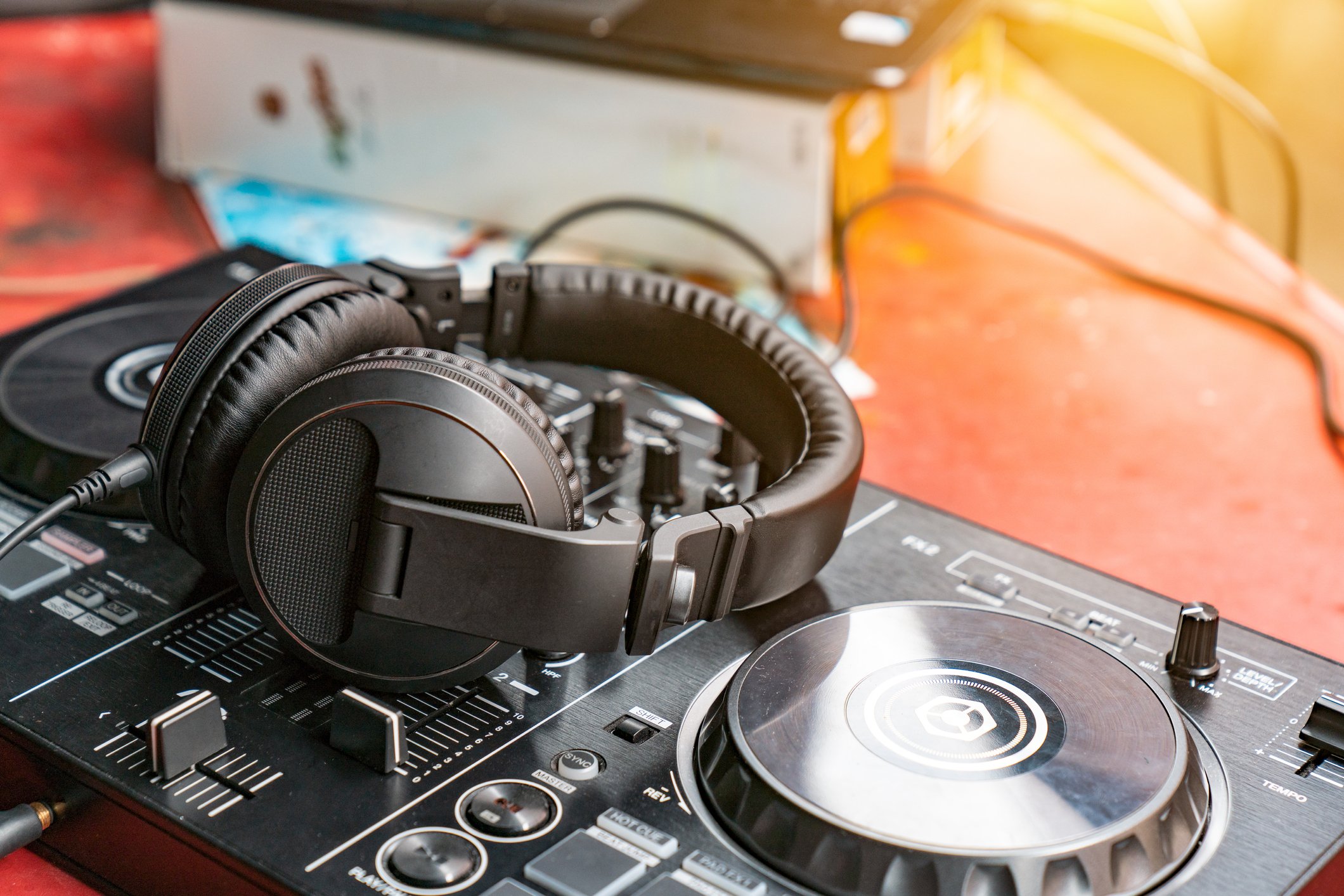 A picture of a turntable and a headset. | Photo: Getty Images
COOK A TOP-NOTCH MEAL
Cooking for a spouse on Valentine's Day is one of the best gifts ever. It is not costly but would make one's spouse feel special to eat a delicious meal cooked by their lover.
Whatever couples decide to do or get for each other on Valentine's Day, pranking their spouses should be off the list.
It would even be more impressive if the cooking partner has no cooking experience. Taking their time to learn how to make special recipes and doing a great job afterward is sure to leave the other spouse head over heels in love.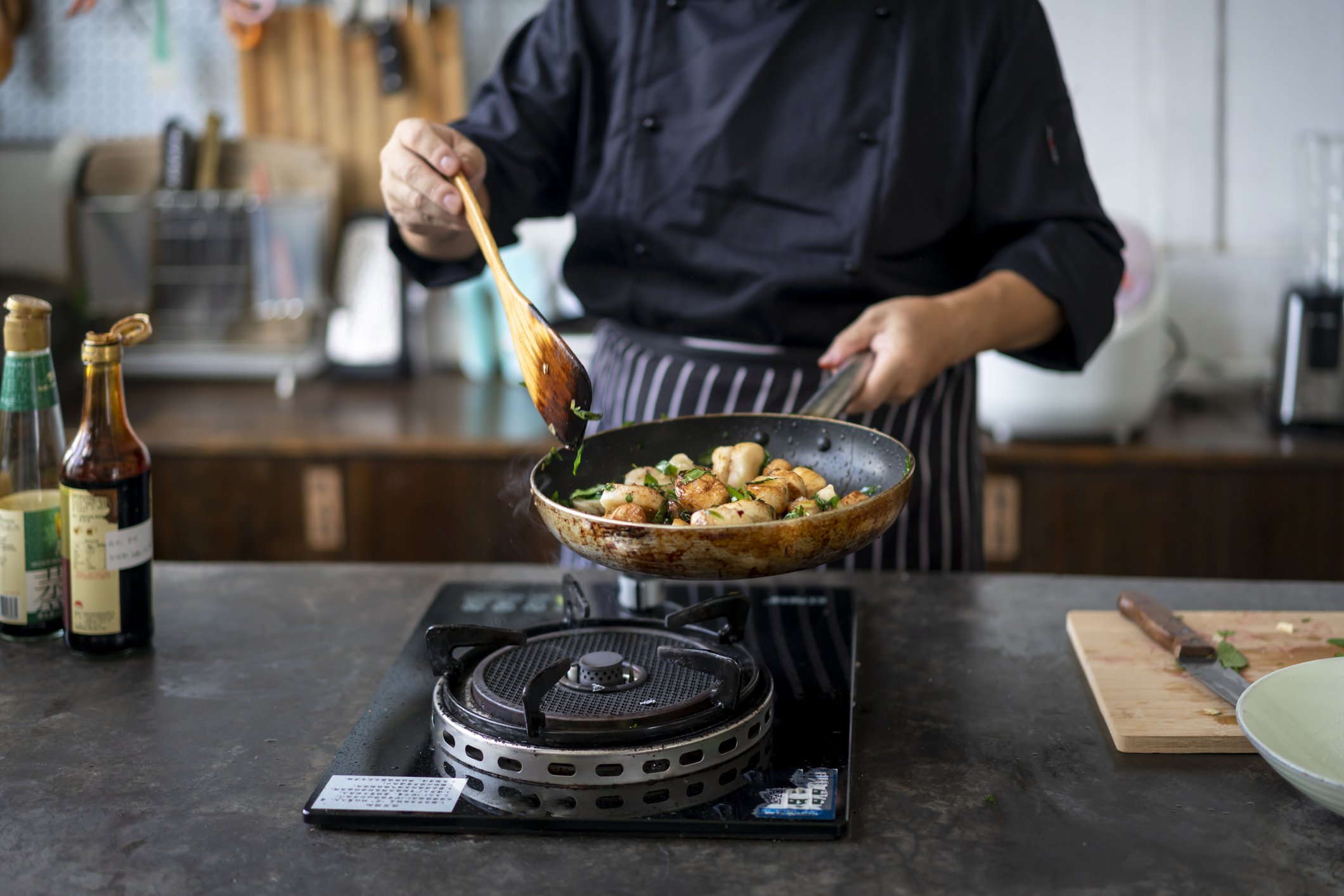 A chef cooking a meal. | Photo: Getty Images
BUY UNDERWEAR FOR AFTER VALENTINE'S
Couples who want to get their lovers underwear should buy those that are simple and something they can wear long after Valentine's Day. Such gifts should be wrapped nicely and presented with a beautiful card to pass on the message of love.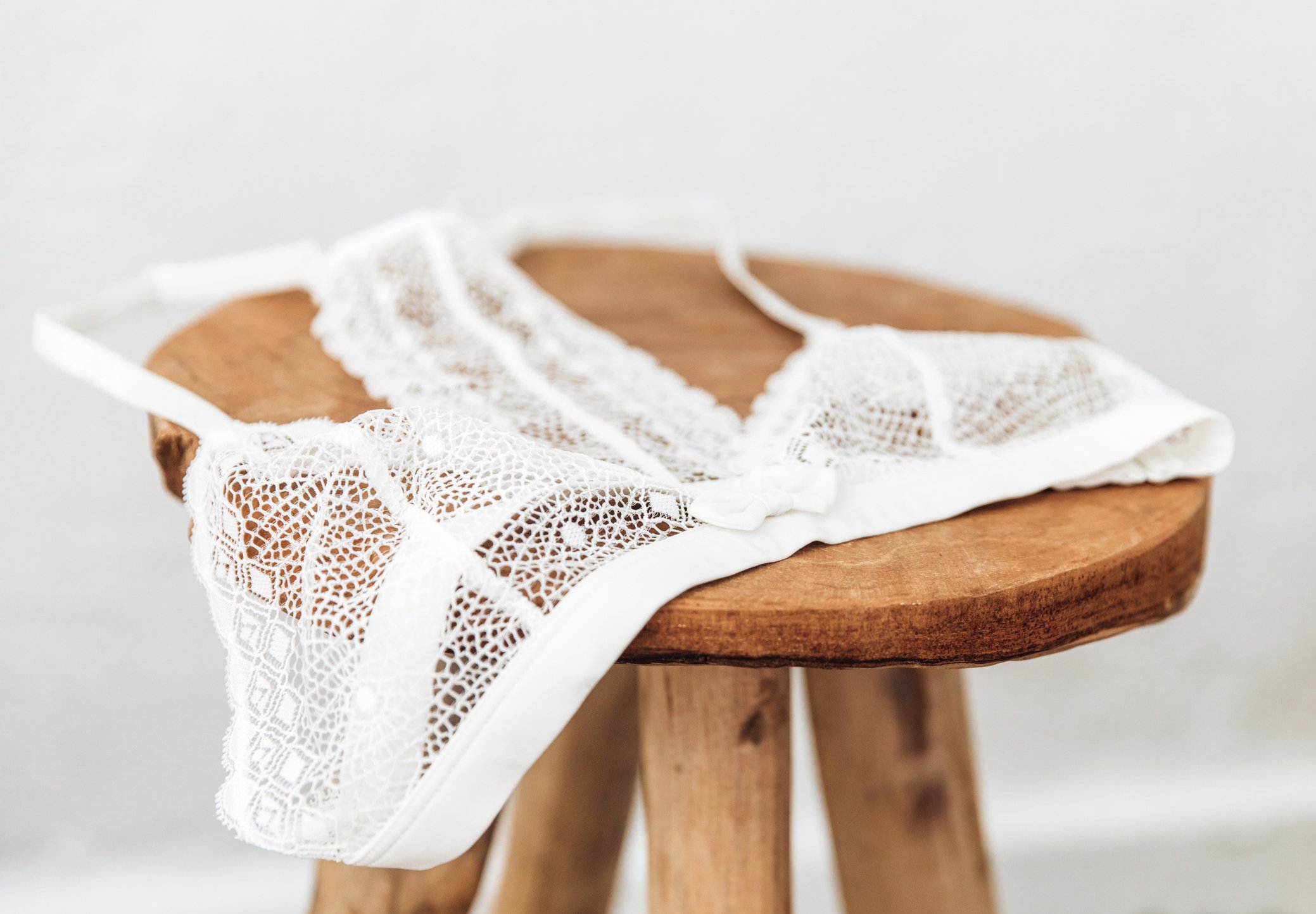 A portrait of a lace underwear. | Photo: Getty Images
A HIGH-QUALITY ALCOHOLIC DRINK
When showing up at a lover's house on Valentine's Day, it is a good idea to go with a bottle of whiskey. Ultimately, the choice of drink should depend on one's partner's taste.
If they do not mind an alcoholic drink, it might just be a brilliant gift for them. It is not a bad idea to get drunk with a loved one on Valentine's Day as long as it is safe and indoors.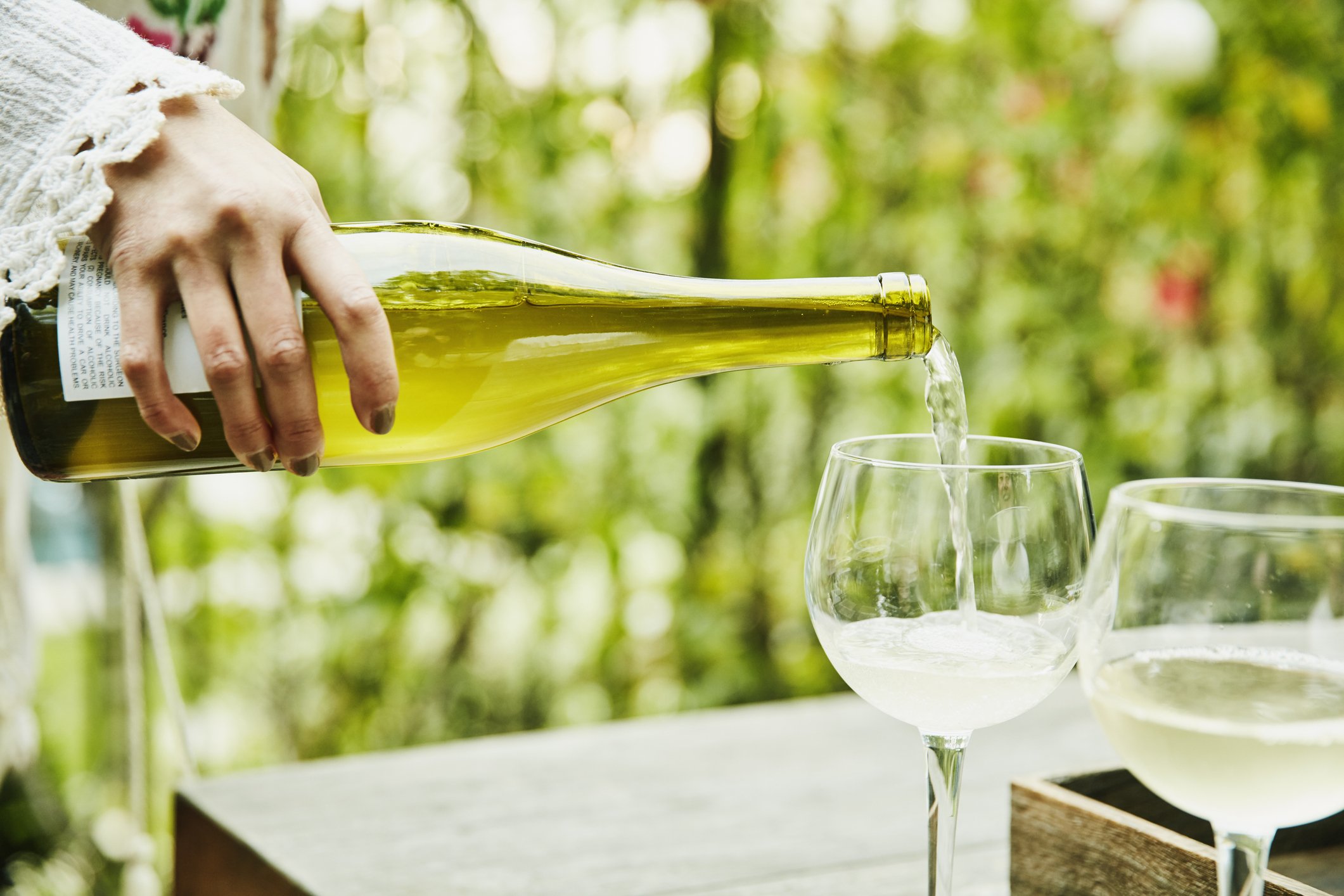 Picture of a lady pouring white wine. | Photo: Getty Images
SPEND THE DAY AT HOME
If one's partner is the type that works crazy hours or is pregnant, it may not work well to go to a loud and crowded restaurant on Valentine's Day.
One great suggestion is to have one's partner chill in a bathrobe while expensive candles burn in the background. Another idea is to take a day off with a spouse, relaxing, watching movies, and doing romantic things together.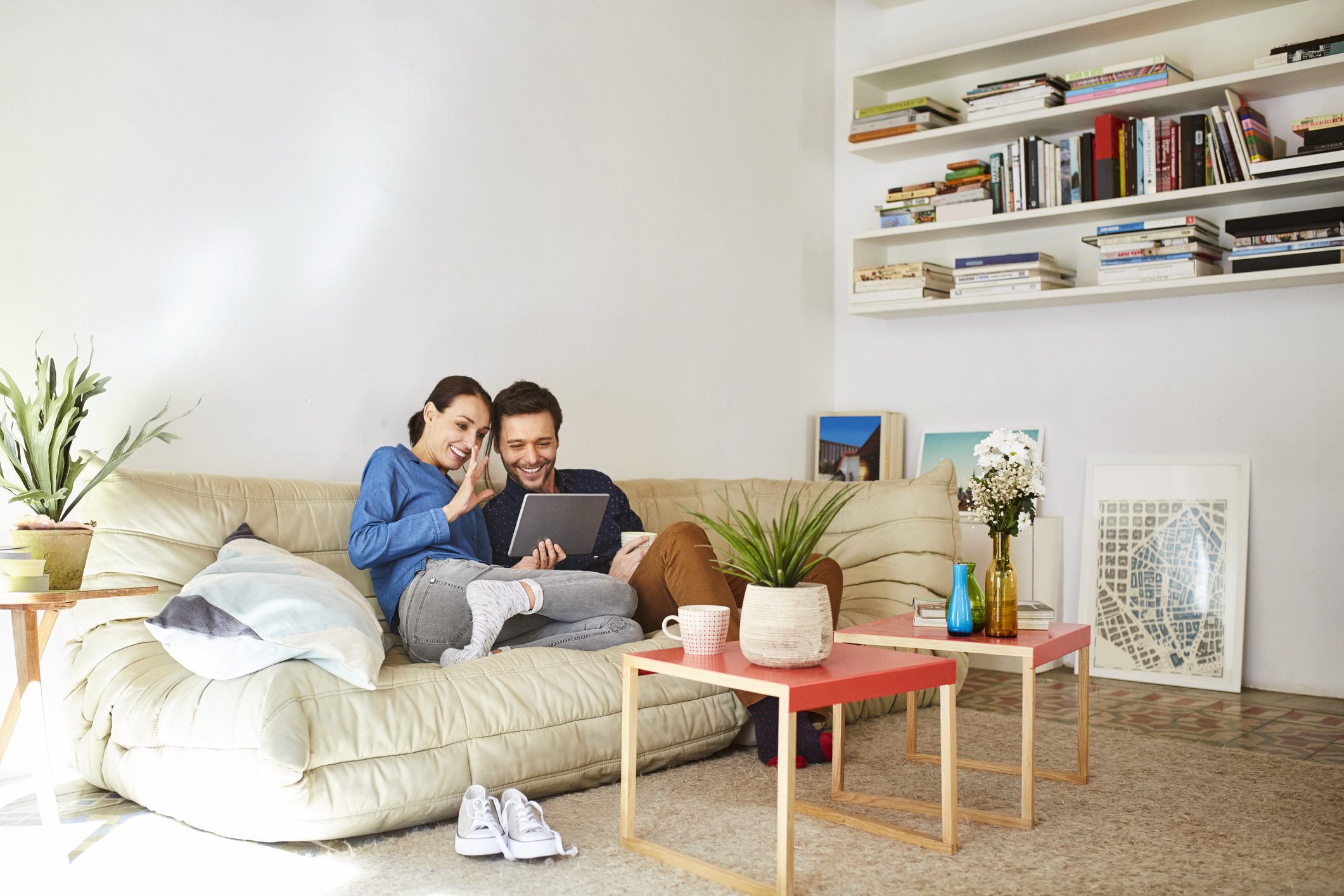 A happy couple relaxing and smiling on the sofa. | Photo: Getty Images
A JOHN LEGEND MOTIVATION
Still unsure about how to spend the day? Take a cue from singer John Legend and his wife, Chrissy Teigen's extravagant Valentine's Day date last year.
The "All of Me" crooner began the day with a Valentine's Day tribute to Teigen's perfectly unique feet on "Ellen" before hiring a private jet to fly them from Beverly Hills to share dinner at French Laundry in Yountville, California.
Earlier in the day, Legend made heart-shaped pancakes for his wife and cooked a wonderful family dinner on Valentine's Day eve. Way to go, Legend!
DON'T DO THIS ON VALENTINE'S DAY
Whatever couples decide to do or get for each other on Valentine's Day, pranking their spouses should be off the list. In 2016, Brad Holmes from Southampton, UK, got down on one knee to his girlfriend, Jenny.
Jenny thought her man was about to propose and got emotional only for him to open a small box with a tea bag in it and asked her to make him a cup of tea. Annoyed, she stormed out on him.
However, after watching the video again, she saw its funny side and laughed over it. Holmes later explained that he had told her he would propose that year, which is why she fell for his prank.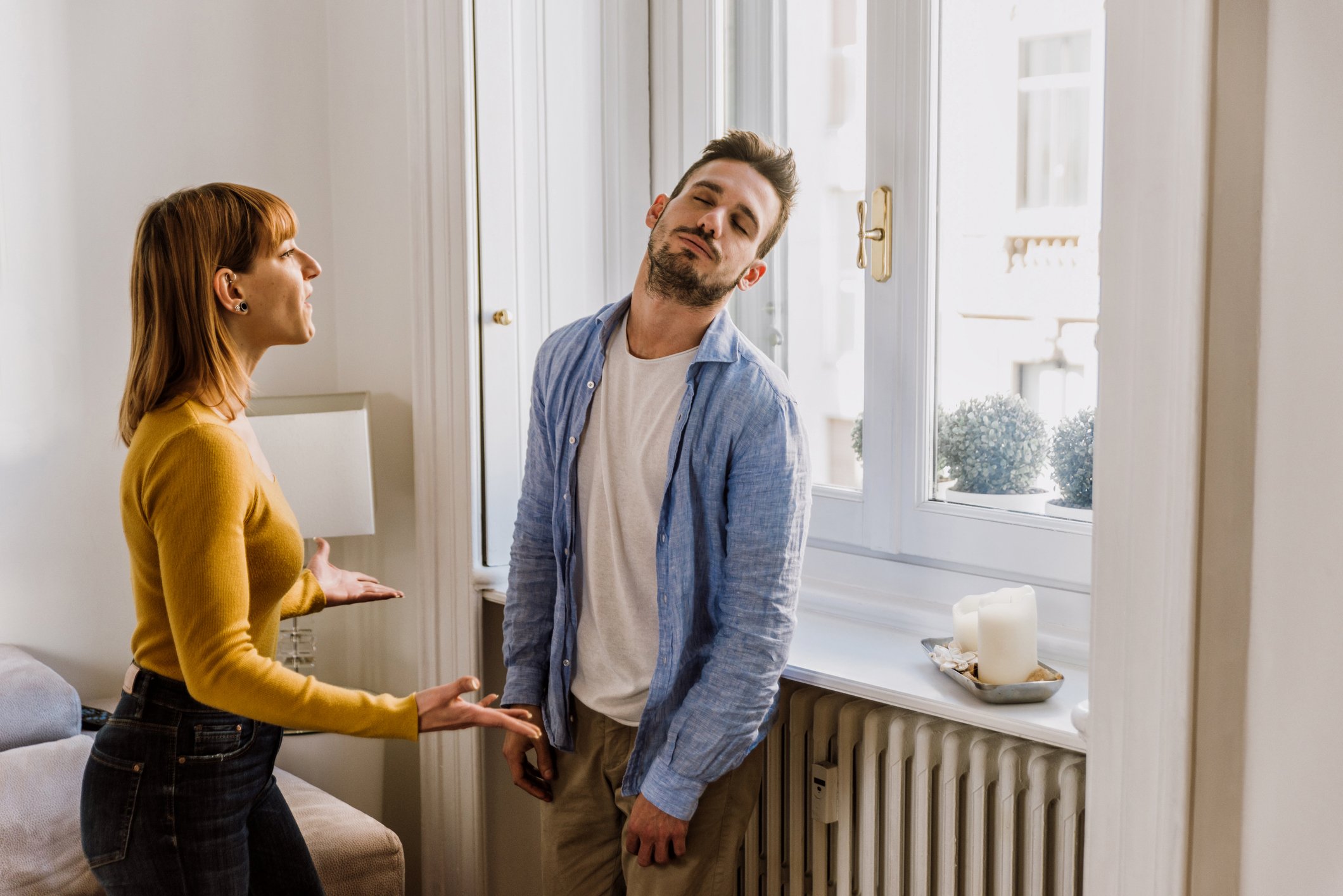 A picture of an arguing couple. | Photo: Getty Images
VALENTINE'S DAY AMID COVID-19
Many couples wonder how they would celebrate the season of love amid the COVID-19 pandemic. However, there is nothing to worry about as restaurants across America are taking the necessary steps to ensure the day is successful.
Several restaurants across the country are implementing ideas and initiatives that would lead to a happy celebration for lovers. However, safety is crucial, and couples must abide by precautionary measures to ensure their wellbeing.
Please fill in your e-mail so we can share with you our top stories!