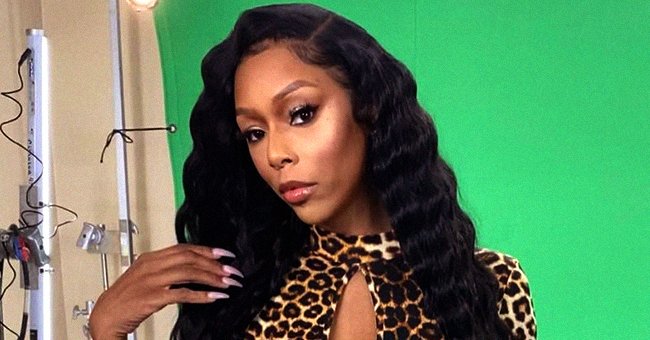 Instagram/adizthebam
Lil Scrappy's Wife Displays Her Curves in Tight Leopard-Print Fringed Dress with Deep Cleavage
Lil Scrappy's wife, Bambi, shows off her curves and figure in a tight leopard-print fringed dress with a deep v-cut revealing her cleavage in a post shared to her Instagram on Wednesday.
Lil Scrappy's (Darryl Kevin Richardson) wife Adiz 'Bambi' Benson looked fierce in a bold animal print bodycon dress that recently emphasized her figure in a picture on Instagram.
Bambi is gorgeous in the skin-tight outfit with the teardrop cutout that reveals a glimpse of her bust. Her long black hair flows past her shoulders to her trim waist in casual tresses.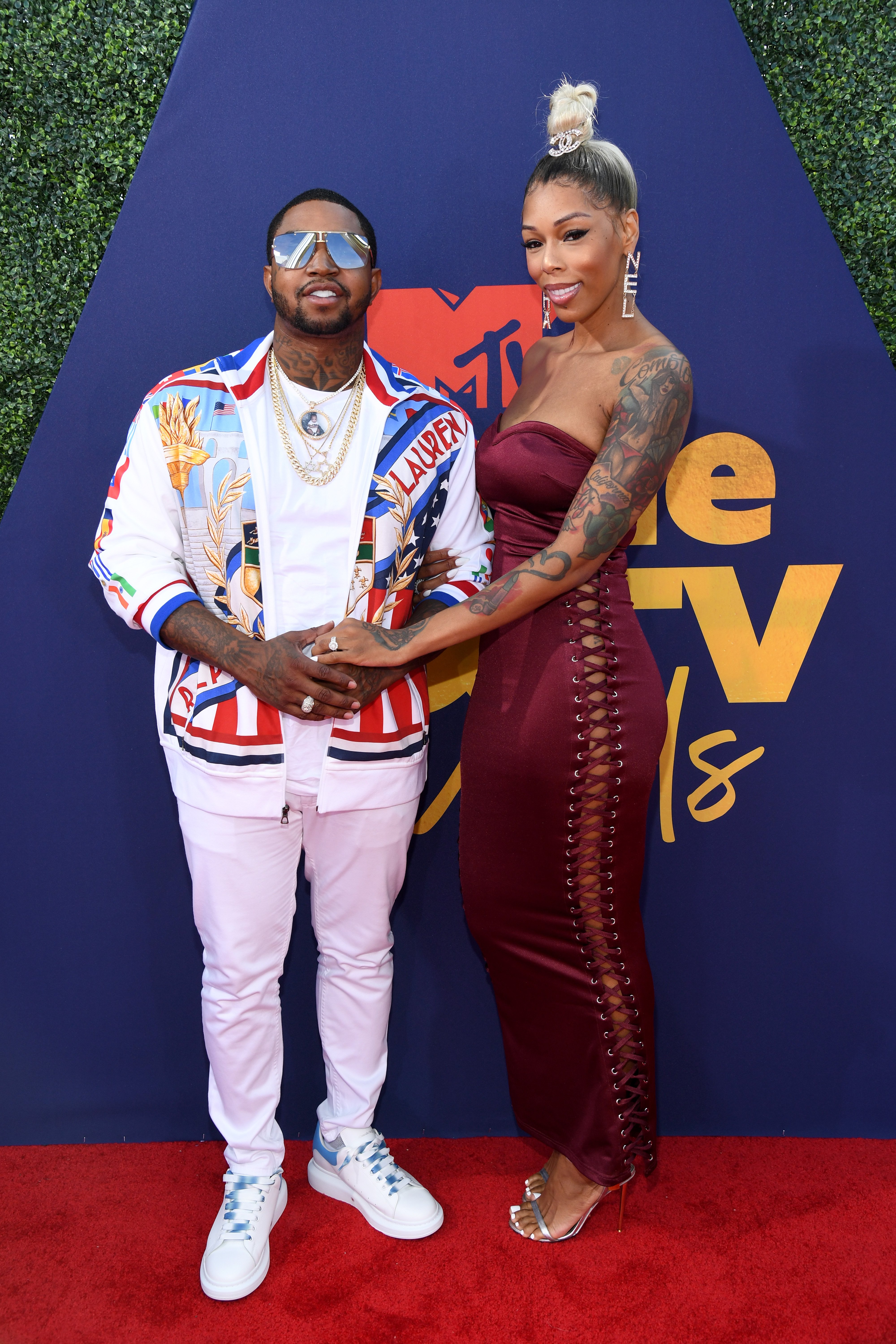 Scrappy and Bambi at the 2019 MTV Movie and TV Awards 2019 in Santa Monica, California.
Lil Scrappy's wife has glamorous long nails painted lilac, which she flaunts with a lifted hand. Both her hair extensions and her dress are from her Atlanta-based brand called House Of Shimmer.
Bambi tagged the fashion house and her makeup artist, Timothy Clark, and her hairstylist Omar King. The post was shared with her three million Instagram followers. One fan commented saying:
Besides her entrepreneurial pursuits, Bambi is also known for her role on the reality television show "Love & Hip Hop Atlanta," which has documented her many trials and tribulations with her now-husband, Lil Scrappy.
Lil Scrappy and Bambi were married in a secret ceremony in 2017. Scrappy had to win Bambi back for a month before they eloped behind the scenes out of the camera's sight.
Bambi and Lil Scrappy announced the news that they were expecting a girl child with a Kobe Bryant gender reveal.
Bambi and Lil Scrappy had their first child Breland in September 2018. Lil Scrappy already has a fifteen-year-old daughter named Emani with his ex-wife Erica Dixon.
They welcomed their second child, Xylo, in 2020. Lil Scrappy documented a lot of the process in videos that he shared on Instagram. Bambi was lucky and was only in labor for 10 minutes. In a post, Bambi announced that:
"#IssaGirl so happy, God is so good!"
Bambi and Lil Scrappy announced the news that they were expecting a girl child with a Kobe Bryant gender reveal. The whole family was filmed on "Love & Hip Hop" going to their backyard dressed in Lakers gear.
Breland and Emani threw the balls through the hoops, which doubled as smoke bombs revealing the color representing Xylo's gender.
Ironically, Bambi received her doe-eyed nickname for being brainy and obtaining two degrees in Journalism. She is also known for acting in "Basketball Wives LA."
But Bambi's talents extend beyond her qualifications and position on reality television. She is also musically endowed and has released a few songs. As a fashion icon and a business owner, is there nothing Bambi can't do?
Please fill in your e-mail so we can share with you our top stories!