Kobe Bryant's Daughter Natalia's Hard Work Pays off as She Is Accepted by Oregon University
Vanessa Bryant took to Instagram to celebrate her daughter Natalia's latest achievement as she shared a snap of her University of Oregon acceptance letter.
Natalia Diamante Bryant, the eldest daughter of Vanessa Bryant, 38, and the late professional basketball icon, Kobe Bryant, has a new achievement to add to her list. 
The 18-year-old was recently accepted into the University of Oregon, and her proud mom Vanessa couldn't help but gush over the news on her Instagram page.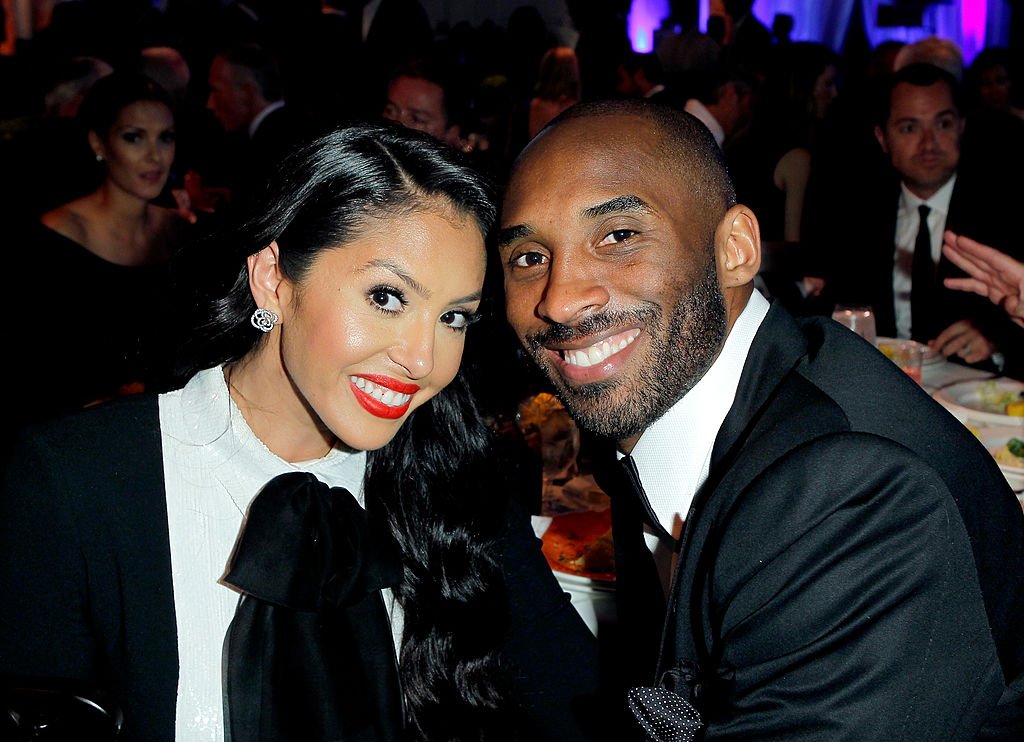 Vanessa didn't hide her excitement when she shared a screenshot of the first few lines of the university's acceptance letter, which was dated February 10. 
The letter, confirming Natalia's admission to the class of 2025, came with positive reassurance that the teenager's hard work has indeed paid off. Vanessa added a "congrats" caption over the photo.
For Vanessa, the news is worth celebrating since Oregon is only a state away from California where the family resides. The doting mom admitted in a previous Instagram post that she wanted Natalia to stay in-state.
At the time, Natalia was eyeing New York University, which would send her miles away from home. Vanessa also hinted that the University of Southern California was also an option when she shared a snap of Natalia in USC regalia.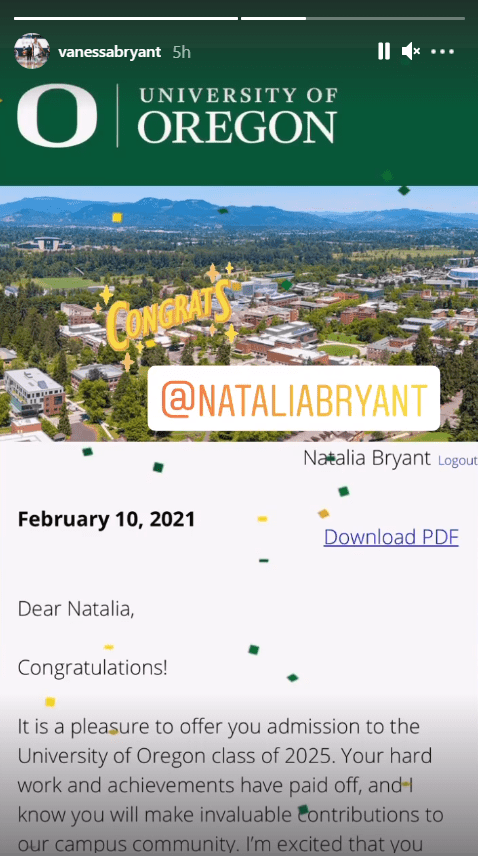 The news of Natalia's college acceptance comes off the heels of another achievement this week. The stunning beauty signed a modeling contract with IMG Models.
Being the father of only daughters, [Kobe] was often teased by friends.
Natalia was super excited for the opportunity to join the ranks of Gigi Hadid, Karlie Kross, and Chrissy Teigen. She also revealed that she's always been interested in fashion and modeling since she was a young girl.
The double-bill of good news is sure to lift Natalia's spirit after she celebrated her first birthday without her dad and sister, Gianna Bryant, who died in the same helicopter crash with seven other people on January 26, 2020.
Natalia's birthday fell one week before the first anniversary of the tragic accident. Still, Vanessa made sure her daughter knew she was treasured by sharing sweet throwback photos from her childhood with Kobe.
Kobe was vocal about how much he loved being a father to Natalia, Gianna, Bianka, and Capri. Being the father of only daughters, he was often teased by friends, but he took pride in them, and in many instances, the girls inspired him.
Months before his untimely passing, Kobe told People how his daughters, Gianna and Natalia, inspired him to create a podcast aimed at helping raise kids' confidence when taking part in new activities.