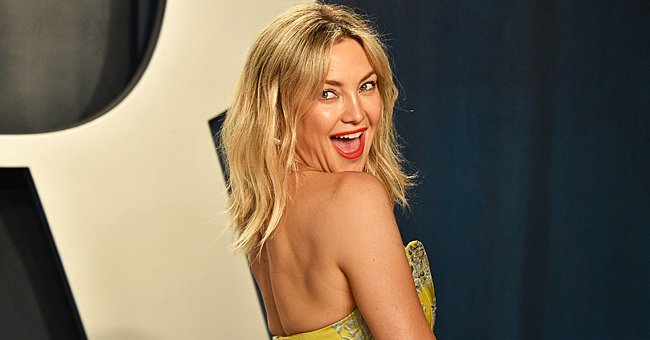 Getty Images
Check Out Kate Hudson Showing off Her Stunning Figure in This New Video on Instagram

Fashion entrepreneur Kate Hudson showed off her incredible physique in a recent video shared on Instagram. Hudson taped herself while rehearsing, and we have the video below.
Kate Hudson posted a video of herself showing off her dancing moves as well as her figure. The 41-year-old also debuted her new hairdo.
She captioned her post, "That day I showed up to rehearsal and forgot dance clothes #music. This is a fun brain wake-up move," as she added a sunshine emoji in the process.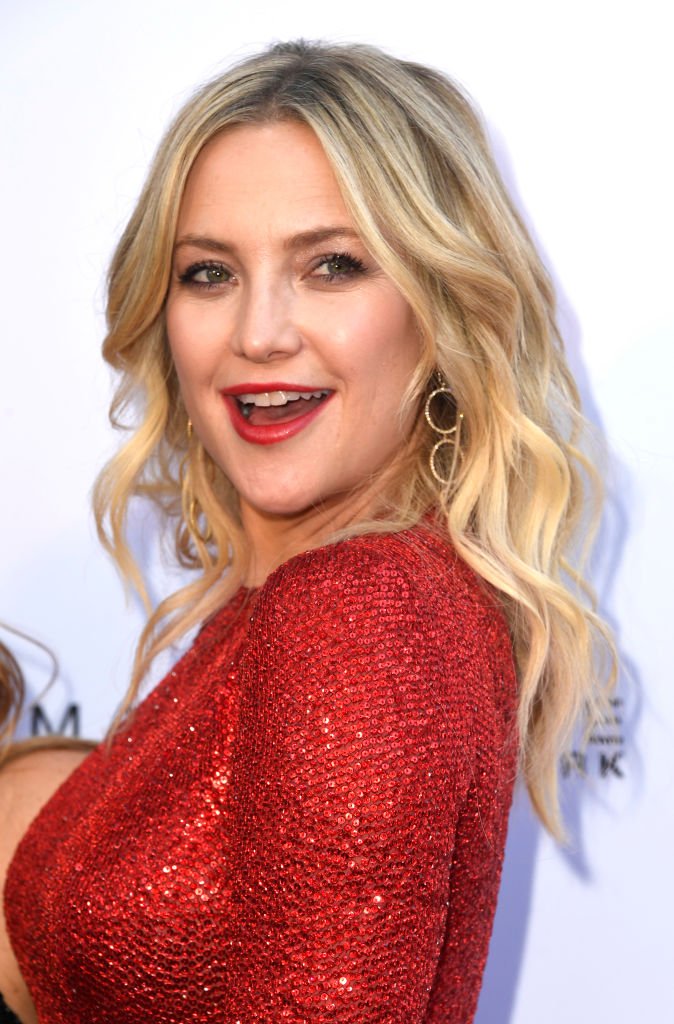 Kate Hudson attends The Daily Front Row's 5th Annual Fashion Los Angeles Awards at Beverly Hills Hotel on March 17, 2019 in Beverly Hills, California | Photo: Getty Images
In the clip, a dance instructor is doing the countdown as Hudson starts with her dance routine in the studio. The author also waves her arms in unison as she moves across the wooden floor.
Hudson quickly gave a twirl while looking at herself in the mirror. She did so twice with both her hands in the air and started moving forward.
The post garnered over 900,000 likes while two of her fans asked her if she had cut her hair. Hudson does appear to have cut her hair and went for rather dark hair.
She wore a pink sports bra with ripped jeans. The "Something Borrowed" star also showed off her fabulous figure while dancing to the song barefoot.
Hudson is rehearsing for her upcoming film called "Music." Although she forgot her athletic apparel, she also happens to have her line of activewear.
According to the Daily Mail, in the movie, the actress plays a newly sober drug dealer named Zu, who then becomes the guardian of her autistic teenage half-sister. Even though she is having a hard time raising the sister, her neighbor Ebo played by Leslie Odom Jr. helps her.
Since giving birth to her lastborn daughter Rani Rose in 2018, she quickly put off the baby weight as she lost it in just six months. In 2019, Hudson reportedly chronicled her weight loss journey on Instagram and decided how much she would like to lose.
She was able to achieve it in just a short period. At the time, she told her now 12.8 million followers that she was close enough to her goal weight and celebrated the milestone by posting a snap of her toned stomach.
Hudson is a WW (formerly known as Weight Watchers) ambassador; she reportedly explained that she used the program in conjunction with exercise. At the time, Hudson said that she was not worrying too much about her food intake.
In keeping the balance, she emphasized the importance of moderation. She added that she is not above a little extra here and there, whether it is a slice of pie or a martini.
Because her transformation was super quick, she noted that she was patient with the process. Not only that but, she disciplined herself throughout her journey.
Seeing that she is super active on the health side, we learn a little bit more about the mom of three. The "Bride Wars" star is also a mom to 9-year-old Bingham and 17-year-old Ryder.
She was born into a family of creatives as her mother, Goldie Hawn, is also an actress in her own right and producer. Hudson's father, Bill Hudson, is a musician and an actor too.
The Los Angeles native played Penny in the movie "Almost Famous," which earned her a Golden Globe Award and an Academy Award nomination for Best Supporting Actress. Hudson is also the co-founder of the fitness brand Fabletics.
Please fill in your e-mail so we can share with you our top stories!