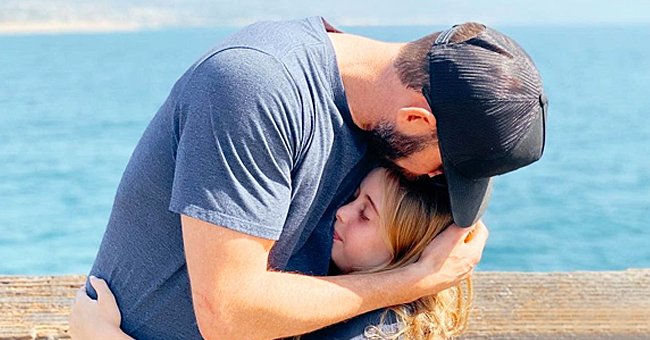 instagram.com/therealtarekelmoussa
Tarek El Moussa Reveals His Biggest Motivation as He Cuddles up with Daughter Taylor
Tarek El Moussa recently shared a picture on his Instagram page that showed him embracing his adorable daughter, Taylor El Moussa. He revealed in the caption that family is everything to him.
For American television personality Tarek El Moussa, nothing appeals more to him than his family. He shared this truth about himself in a recent post on his Instagram page.
Accompanying the post was a picture that showed Tarek and his 10-year-old daughter, Taylor El Moussa, embracing each other sweetly and most lovingly.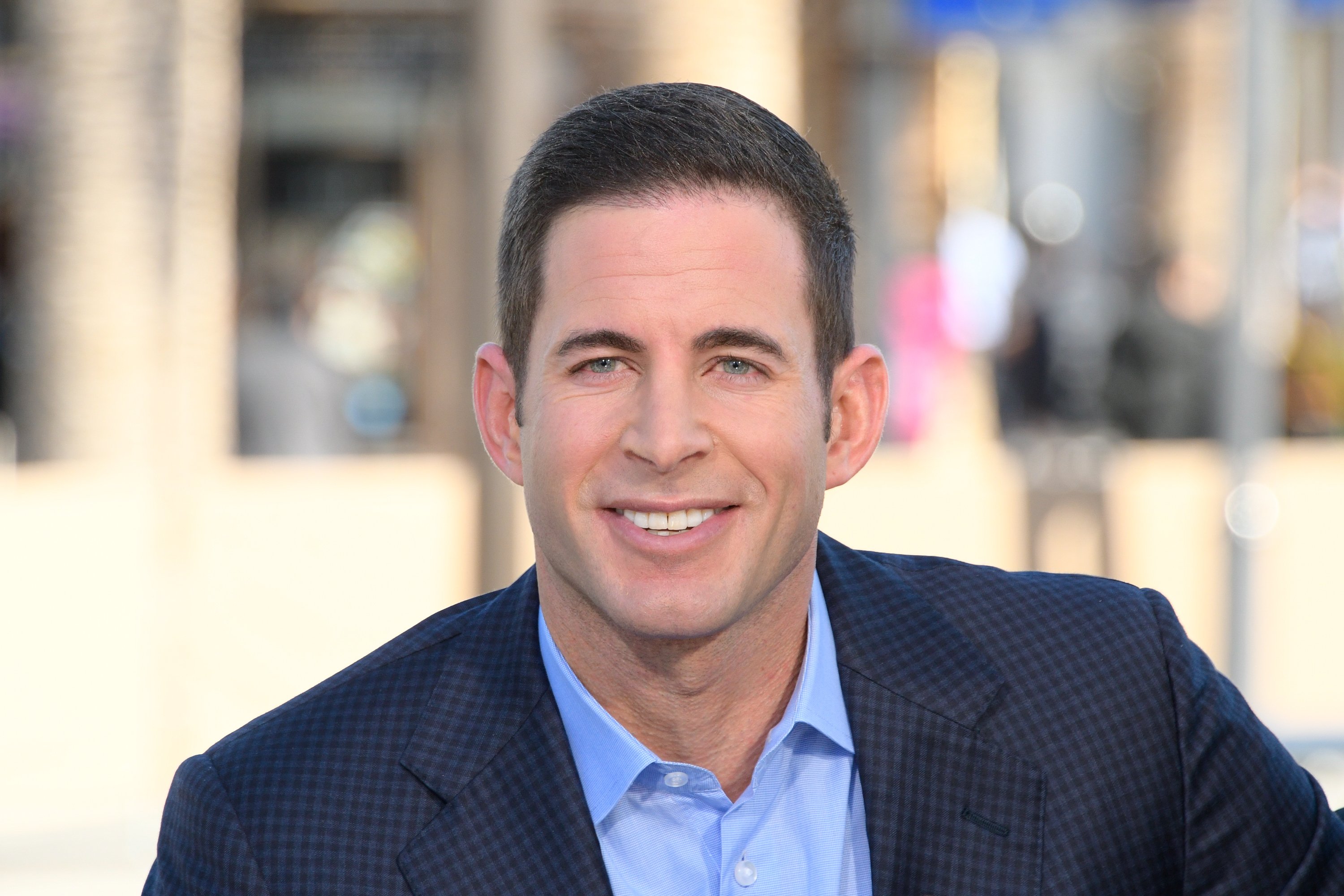 Tarek El Moussa visits "Extra" at Universal Studios Hollywood on February 28, 2017. | Photo: Getty Images
The father-daughter duo posed in front of an ocean. Tarek was clad in a blue T-shirt and gray shorts, which he matched with a blue face cap. Taylor wore a blue T-shirt, which she tucked into her checkered skirt.
Tarek wrote a lengthy caption to the post, detailing how much his family means to him. He described Taylor as his whole world and said his family is everything to him. He also wrote:
"I've said it in interviews and I've talked to @heatherraeyoung about this but family's actually my biggest motivator in life."
Tarek said that spending quality time with Heather Rae Young and his kids is a huge reason he continues to push himself to the next level. He ended his caption by asking his followers to tell him about the things that motivate them.
Many of his fans responded, with many of them saying their families are their biggest motivation. Some others complimented Taylor, describing her as a precious, adorable child.
Christina and Tarek have maintained a good friendship since their divorce and also co-parent their kids.
Tarek, who stars in "Flip or Flop" alongside his ex-wife, Christina Anstead, recently moved into a new rental home with his family, where they would stay for about two to three months.
Tarek and his family were forced to move from their former rental home in Newport Beach, California, due to circumstances beyond their control.
They have been waiting to move to their own home, also in Newport Beach, which they have been renovating for the past five months. However, they may have to wait longer.
This is after experiencing setback after setback, with the worst of them being the flooding, which forced them to start the renovations over again.
Tarek is a father of two. Besides Taylor, he also has a five-year-old son, Brayden El Moussa. He shares his two children with Christina, with whom he split in 2018.
Christina and Tarek have maintained a good friendship since their divorce and co-parented their kids. Christina recently went on a ski vacation with their kids, joined by Tarek's mother, Dominique El Moussa-Arnould.
Tarek's fiancée, Young, who he proposed to in July 2020, also has a close relationship with Christina. She also has a close bond with Taylor and Brayden, though it took a while for that to happen.
Young revealed in an Instagram post in December 2020 that she feels lucky to have them in her life and that it took longer for her to bond with Brayden while she and Taylor were close from the beginning.
The close and sweet bond Tarek, his kids, his ex-wife, and his fiancée share is commendable and shows that, indeed, family means everything to him.
Please fill in your e-mail so we can share with you our top stories!