Gabrielle Union & Daughter Kaavia Show Their Scorpio Energy in Adorable Video Walking to Lunch
Gabrielle Union and her adorable look-alike daughter Kaavia James strut their stuff on their way to lunch with 'Scorpio Energy' in a recent video clip shared to the socialite's social media.
Gabrielle Union and her mini-me Kaavia James walk to lunch singing happily in cute footage posted on her Instagram page a few days ago. Union and her daughter are so fresh.
Union and Kaavia are filmed walking in what appears to be their back garden holding hands. Union is dressed casually in a blue tracksuit while her little girl has on a light blue dress.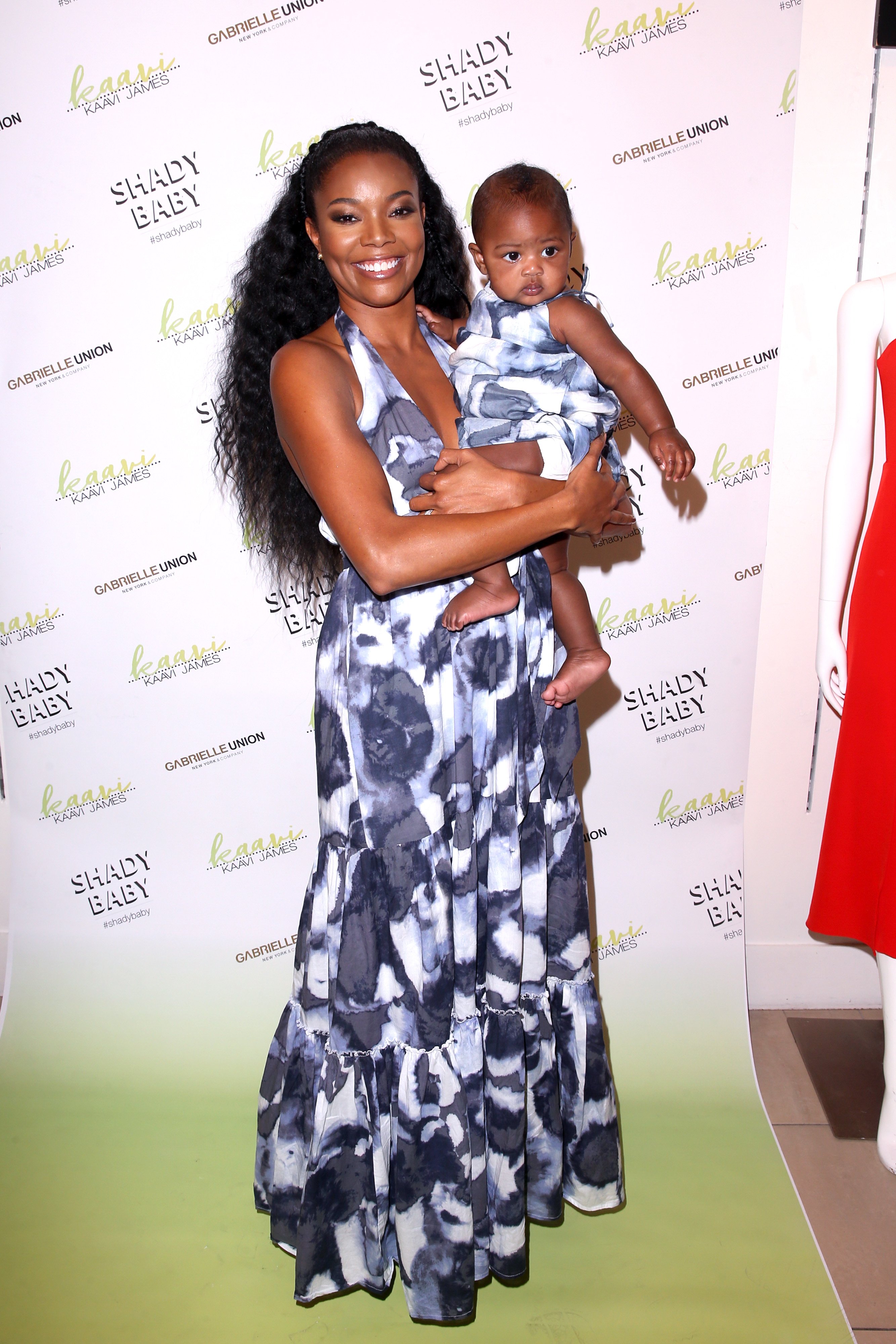 With flare and pomp, Union kicks her legs out as she strolls, and Kaavia tries to copy her even though her legs are much shorter. The effect is unbelievably endearing to watch.
As Union chants about apple juice, her daughter imitates her mother mumbling the words as well. Kaavia looks just as excited as her mother about the imminent meal. Union titled her video:
"When yall both got big Scorpio energy."
Union, who has dubbed her daughter "shady baby" on social media, also claims that the November-born child exhibits several Scorpio star sign traits already and did so from a young age.
Scorpios are often characterized as untrusting and intense individuals. Union noted that Kaavia was very clear about what she did and did not like even at four months. Classic water sign.
Kaavia is also well-known for her vivid facial expressions, thanks to her mother's frequently updated Instagram feed. Other typical Scorpio features include being secretive and focused.
Union also shared several pictures in matching outfits with her daughter but what is really popular with fans is Kaavia's food videos. Particularly the ones where she does not want to share.
Even Kaavia's parents, Union and Dwyane Wade seem to be astrologically compatible.
In a hilarious video released on Union's Instagram feed last year, she showed how her daughter point-blank refused to give her mother even a tiny morsel of the pasta she was devouring.
But that isn't all. Union also revealed that her daughter is so mature that she even prefers typical chats instead of baby talk. She shared in an interview that Kaavia liked listening to the news:
"She'd prefer to listen to CNN over baby talk any day. She's not with that. You can have a normal conversation with her and she'll react."
Perhaps Kaavia's strong Scorpio traits have something to do with the fact that even Kaavia's parents, Union and Dwyane Wade, seem to be astrologically compatible.
According to well-known astrology expert Narayana Montúfar, the couple's birth charts indicate that they are equals on every possible level. Union is also a Scorpio, and Wade is a Capricorn.
Both signs are initially cautious but can become comfortable once commitment and familiarity are present within the relationship. They love differently but still complement each other.
Additionally, the astrologer predicted that Union and Wade had been lovers in a past life. She assessed their nodes of destiny which examines karmic paths. It definitely seems like the Wade family was preordained.