Tia Mowry Shares Photo of Her Dad & 2 Kids — Fans Say Her Son Cree Looks Just like His Grandpa
Tia Mowry's fans had a lot to say about the resemblance between her son Cree and her dad, as seen in a recent picture she shared on Instagram.
Over time, Tia Mowry has proven how much of a family-oriented person she is, and in a recent snap shared on her Instagram, fans could not help but point out one striking resemblance in her family.
Taking to Instagram, Tia posted a family picture of herself, her kids, and her dad sitting and posing on a large net basket in front of a glass window.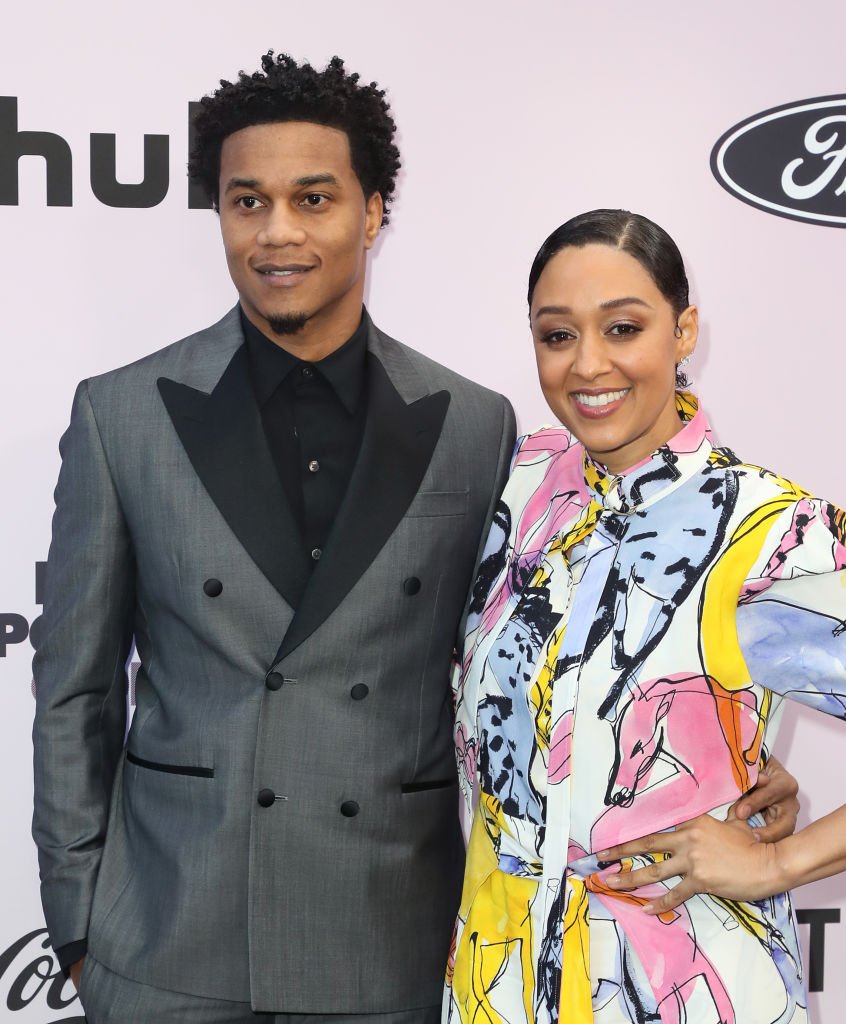 In the shot, Tia's first child and son, Cree, was seated at the left wearing light blue jeans, which he paired with a navy blue sweatshirt. His hair was neatly braided, and he looked handsome as he smiled at the camera.
Tia sat in the middle of Cree and her dad while carrying her daughter Cairo on her lap. She wore sky blue joggers and a sweatshirt with a matching beanie. Cairo, on the other hand, looked cute in her dark blue star patterned dress. The post had the caption:
"So #happy that we got to see #grandpa! #family #love."

Tia's dad, who was seated at the far right, looked cool in his light blue jeans and a blue and gray sweatshirt. He finished the outlook with a blue face cap that matched his sweatshirt.
The image, which was shared with Tia's 8.4 million followers, had over 192,000 likes and lots of comments from people talking about how Cree was indeed his grandpa's twin.
Although these incidents date back to the 1990s, Tia is hoping that change has come.

Another person pointed out that Tia's son looked so much like her father, while another alluded that her dad had strong genes. Someone else added that the resemblance between Cree and his grandpa was cute.
While there were other comments on how cute the family looked, with some asking if Tia's husband had been the one taking the picture, one person could not help but reemphasize:
"Aww, Cree looks just like grandpa."

Tia, who has a twin sister named Tamera, revealed that her daughter Cairo often mistook her twin for her and even called her mommy from time to time.
The sisters who are identical twins were on the television sitcom "Sister, Sister." Growing up with biracial parents, they got to understand what "white privilege" was from an early age.
Speaking of an incident that happened, Tia said there was a time they boarded a plane with their mother, who is African American, and her dad, who is white, and the air hostess asked their mother if she had the right seat.
Although these incidents date back to the 1990s, Tia is hoping that change has come and that her kids would not have to be subjected to those kinds of occurrences when they were older.