L&HH's Mendeecees Harris Shows off Look-Alike Daughter Skylar — Fans Say She Looks like a Doll
Television personality Mendeecees Harris's look-alike daughter, Skylar Smith Harris, is charming and beautiful in a picture shared on the actor's social media account last week. 
Mendeecees Harris just shared an adorable photo of his baby girl, Skylar, on Instagram with his two million followers, and fans have erupted with cuteness overload at the sight of the image.
Skylar is doll-like in the picture. Her features are almost perfect. Her set of black curls are lush and fall thickly and sweetly over her forehead. Her eyes are dark brown and almond-shaped.
The stunning little girl has glossy skin and full pink lips. She stares up into the camera like a natural-born model. Mendeecees is one lucky dad, and he knows it.
Skylar has an oatmeal-colored knitted dress on with a white spencer underneath. Unsurprisingly, so many of Mendeecees' followers remarked that she looks like a figurine. He wrote in the post:
"My baby Skylar is my twin fr."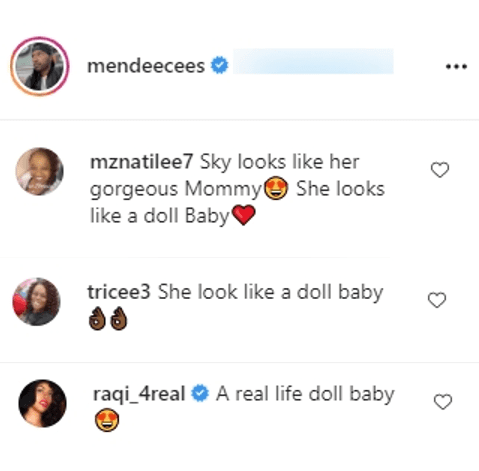 Mendeecees unofficially married Yandy Smith in 2015, and they have two children together, Skylar and Omare. Mendeecees also has two other sons with two different women, Samantha Wallace and Erika DeShazo. 
Mendeecees' marriage to Smith was not made legal under the government because their assets would be joined, leaving Wallace and DeShazo the ability to sue for child support.
Mendeecees served four years of an eight-year sentence for drug trafficking and was only released last year.
Mendeecees has also taken care of Smith's foster child, Infinity Gilyard, since the seventh grade. After being charged, some people wondered whether he still was allowed to be near the teen.
Although there had been challenges within the blended family in the past, the kids still came together for the holidays and birthdays. Yandy spoke about the conflict in an interview:
"Their father was adamant about them being raised together, so I think sometimes us women, we just get in our own way."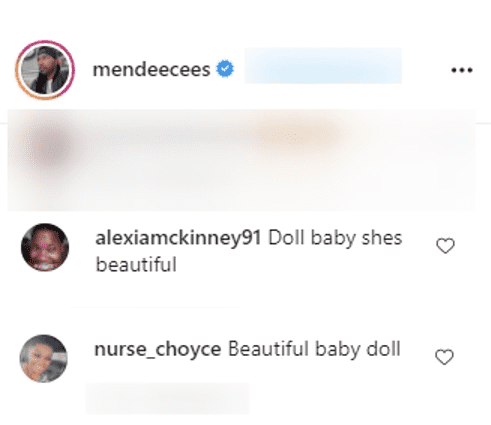 Mendeecees
 served four years of an eight-year sentence for drug trafficking and was only released last year. In 2015, he pleaded guilty for the intent to distribute approximately 100 grams of heroin and 500 grams of cocaine.
Mendeecees left prison at the beginning of January 2020. In December 2015, he shared a heartfelt video message to his youngest daughter Skylar on Instagram about his sentence.
Yandy and Mendeecees star on "Love & Hip Hop," and the television actor returned to the show in December last year following the end of his jail time earlier that year.
This year there will be a spin-off of the series featuring couples from different states and will give viewers an inside look at their marital affairs. Ray J and Princess Love will also be featured.