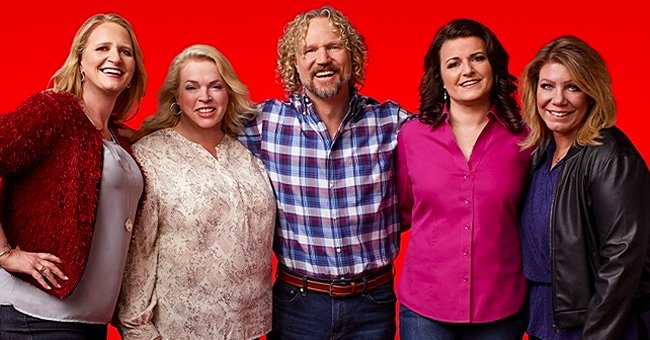 facebook.com/sisterwives
'Sister Wives' Star Meri Brown Reveals How Their Polygamist Family Manages to Raise 18 Kids

Meri Brown shared that she does not want her children to grow up as she did. She also disclosed that she and her polygamist husband Kody Brown and his other wives work together to create a free household for their kids.
In a People sneak peek at Sunday's "Sister Wives," Meri explained that she and her spouse Kody Brown and his three other wives Janelle, Robyn, and Christine, worked together to create a home where their kids can be free. Kody and his wives have 18 kids in total.
Meri's only child Mariah Brown and her fiancee are moving from Chicago and to Utah to be closer to their family. Speaking of their experience in Chicago, Meri revealed that she is glad that they lived away from home.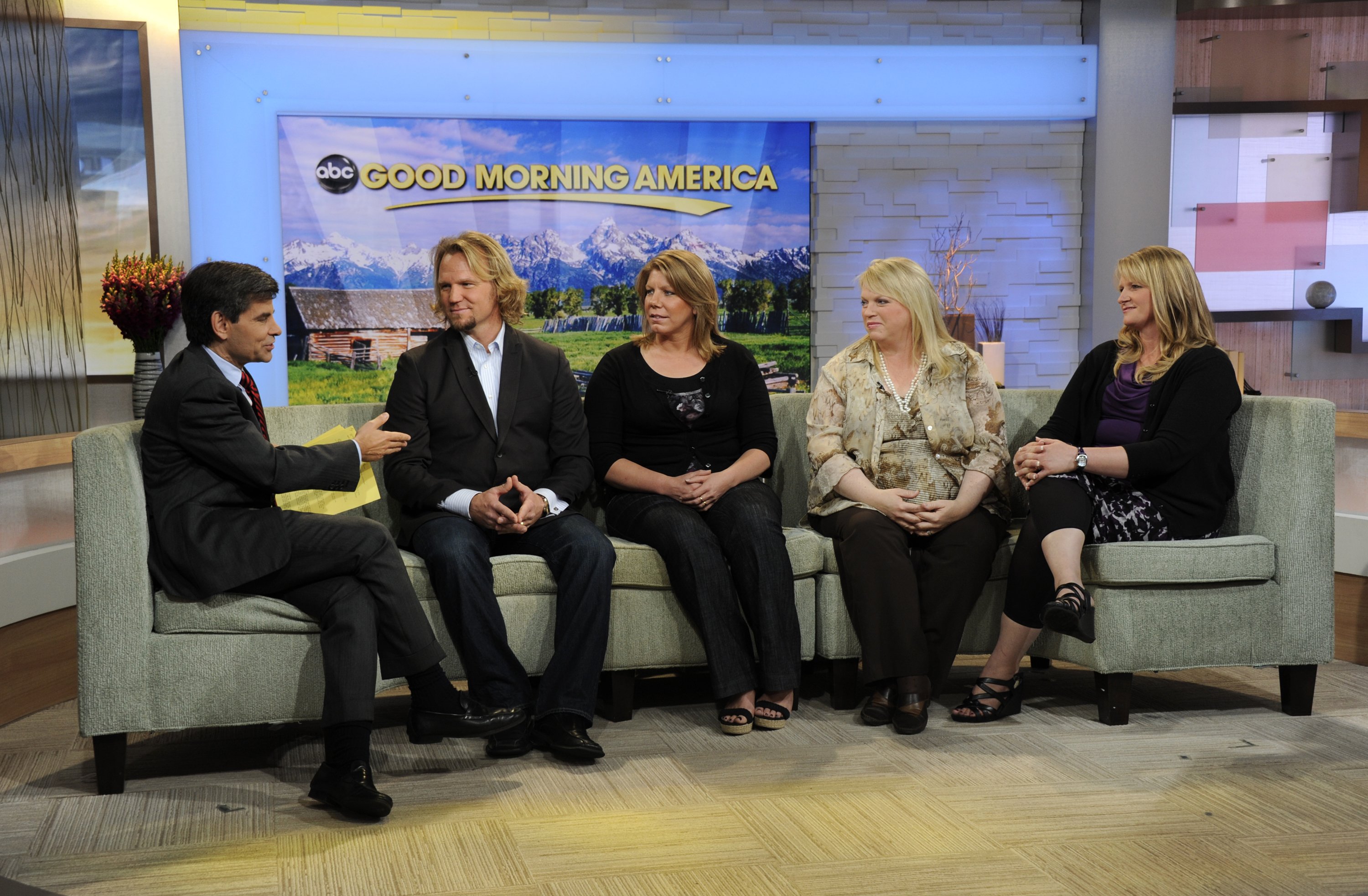 Kody Brown, joined by three of his four wives Meri, Janelle, and Christine, talks about their show "Sister Wives," on Good Morning America, September 21, 2011 | Photo: Getty Images
"I love that they have that experience of living in Chicago. And it's just a fun and different experience. It's not something that I was ever able to do," she reportedly said in the clip.
The 50-year-old added that growing up; she came from a different culture than what they have tried to create for their kids. Meri shared that they knew that they had to get married when they grew up when still young and bear kids.
She added that "You need to be quiet about who you are, and you just need to stay in this little box." In the previous episode, she revealed when she was just eleven years old; she witnessed her father take his first plural wife.
"I had a lot of years with other moms and other siblings that weren't just from my mom. So it wasn't out of the ordinary for me," she said.
Meri was the only wife that Kody was legally married to until 2014, making her the original wife in their polygamous marriage. However, when he decided to take a fourth wife, he divorced Meri to marry her legally.
Meri's daughter is Mariah and is not the only oldest child in the family; Logan is. She is the first child between Kody and his second wife, Janelle, and the next oldest is Maddie, who was the first of all children to get married.
According to the List, the kids do not want to continue their parents' way of life. Aspyn Brown Thompson and her spouse do not want to live a polygamous lifestyle.
Before they got together, she reportedly revealed in 2015 that she was purely monogamous. For Mariah, she considered the idea at first but later changed her mind. Logan, Maddie, and the rest of the kids do not have the desire for polygamy.
Their parents recently talked to Entertainment Tonight's Deidre Behar ahead of the 10th season premiere of their TLC show. Janelle acknowledged that their children want to follow a different path in their lives.
She noted that they have given them leeway to make their own choices and that just because they are polygamous does not mean they should too. According to their moms, some of their kids shared that they are not even thinking of dating right now, not to mention marriage.
Please fill in your e-mail so we can share with you our top stories!