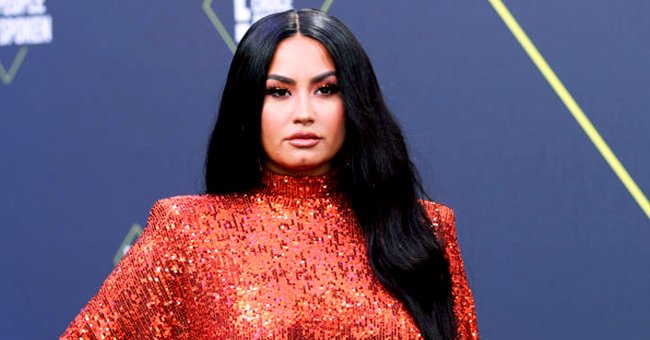 Getty Images
Demi Lovato Gets Candid about Accidentally Losing Weight after Ditching the Diet Culture
Demi Lovato has opened up about transforming her body and her attitude towards food on her social media platforms, sharing how happy she is.
Demi Lovato is crediting her new perspective on food and exercise with her recent weight-loss. The 28-year-old took to Instagram to show her body transformation and explain how she shed the weight.
The singer has been candid about her struggles with eating disorders and how she views her body. Her body update on social media indicates that the former Disney star is on the road to healing her body and relationship with food.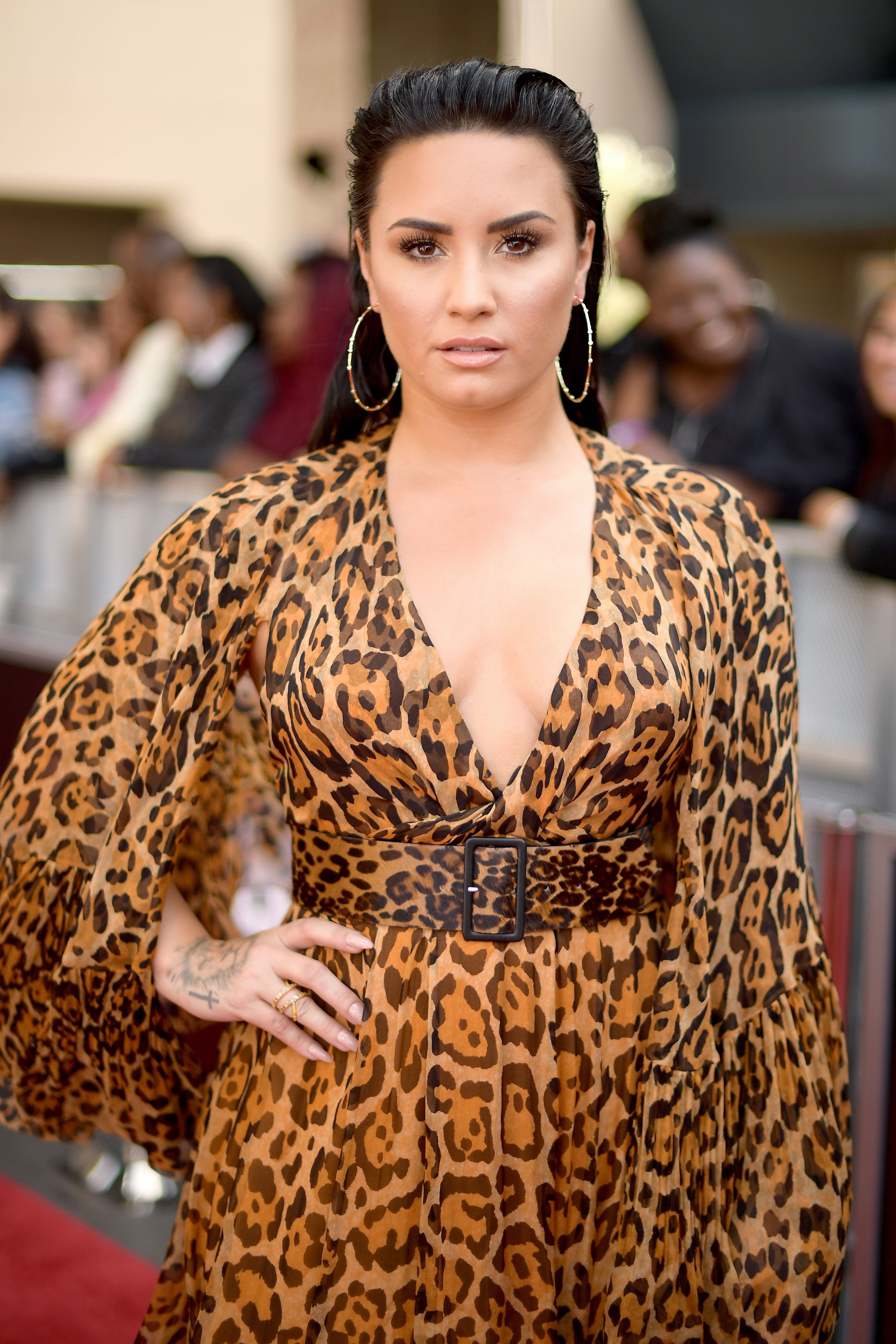 Demi Lovato at the Billboard Music Awards on May 20, 2018, in Las Vegas | Getty Images
The 28-year-old posted a video showing her small figure in one of her old pair of pants that evidently no longer fit her. Standing in front of a mirror, Lovato moved around, showing how big the pants are on her.
Lovato explained that the weight-loss wasn't intentional, but through ditching diet culture and adopting a healthier approach to eating and exercise, she could leave the pounds in the past. She wrote on her video:
"I don't count calories anymore I don't over exercise anymore I don't restrict or purge And I especially don't live life accordingly to diet culture..."
This isn't the first time that the pop star is letting her fans in on her road to recovery whilst dealing with her eating disorders. Lovato shared a photo of her stretch marks emphasized with gold glitter with her 99 million followers.
The "Anyone" singer opened up about her journey, saying that she didn't think that full recovery was possible in the past but that she wanted to serve as an example that it was whilst encouraging her fans who may be struggling too.
Lovato is fully committed to the healing process and is eliminating anything that may stand in her way. The singer even went so far as to cut off her long locks. She elaborated on her decision, saying:
"I used to use my hair to hide behind. It would cover my body."
The "What Other People Say" singer is now rocking a short pink pixie cut that was blonde when she first showed off her short hair back in November last year.
Lovato has been dealing with many health issues in the last few years, most of her problems stemming from an overdose that she had in 2018, as revealed in the trailer of her documentary "Demi Lovato: Dancing with the Devil."
The pop star opened up about her overdose's effects, which led to three strokes and a heart attack that she had whilst she was hospitalized. This had an immense impact on her physical and emotional health.
Lovato is now unable to drive because of the blind spots in her vision and has been left with brain damage after suffering strokes and a heart attack. Reading was also a challenge, but the singer's vision has improved enough for her to read.
With her sobriety and health as the main areas of focus for Lovato at the moment, she hasn't had much time to think of getting back on the dating scene after breaking off her engagement with actor Max Ehrich.
Please fill in your e-mail so we can share with you our top stories!