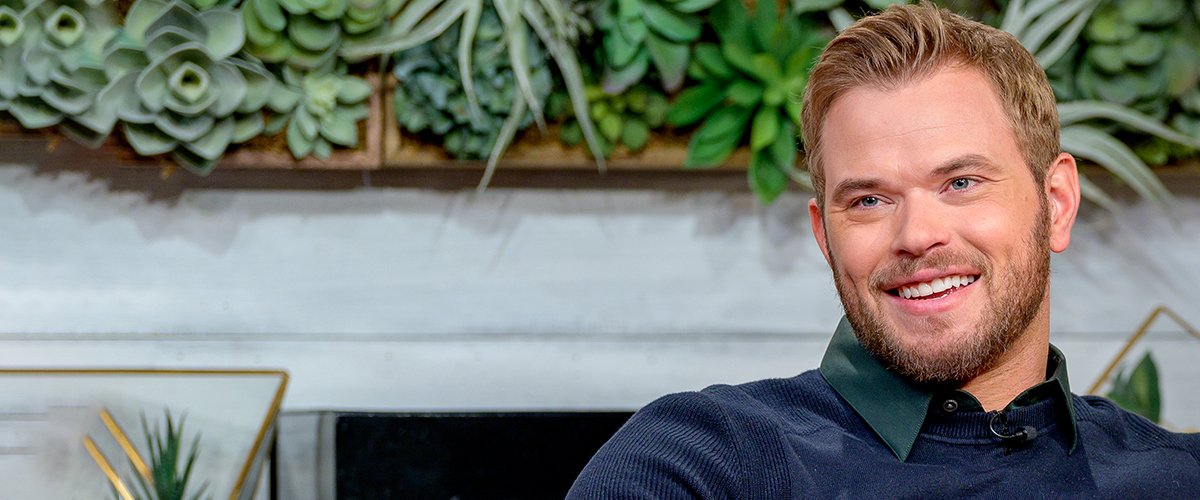 Getty Images
Kellan Lutz's Rough Road to Fatherhood — from Losing a Baby to Bliss and Happiness
Actor Kellan Lutz, 35, recently welcomed his first child with his wife of three years, model Brittany Gonzales. Learn all about their tumultuous journey to parenthood.
"FBI: Most Wanted" actor Kellan Lutz recently became the proud dad of his newborn daughter, Ashtyn Lilly Lutz, with his wife of three years, TV host and model Brittany Gonzales.
The couple and their newest family member make the most beautiful duo, but their path to this bliss was a tough, brutal, and challenging one. Take a look at Lutz's rough road to fatherhood.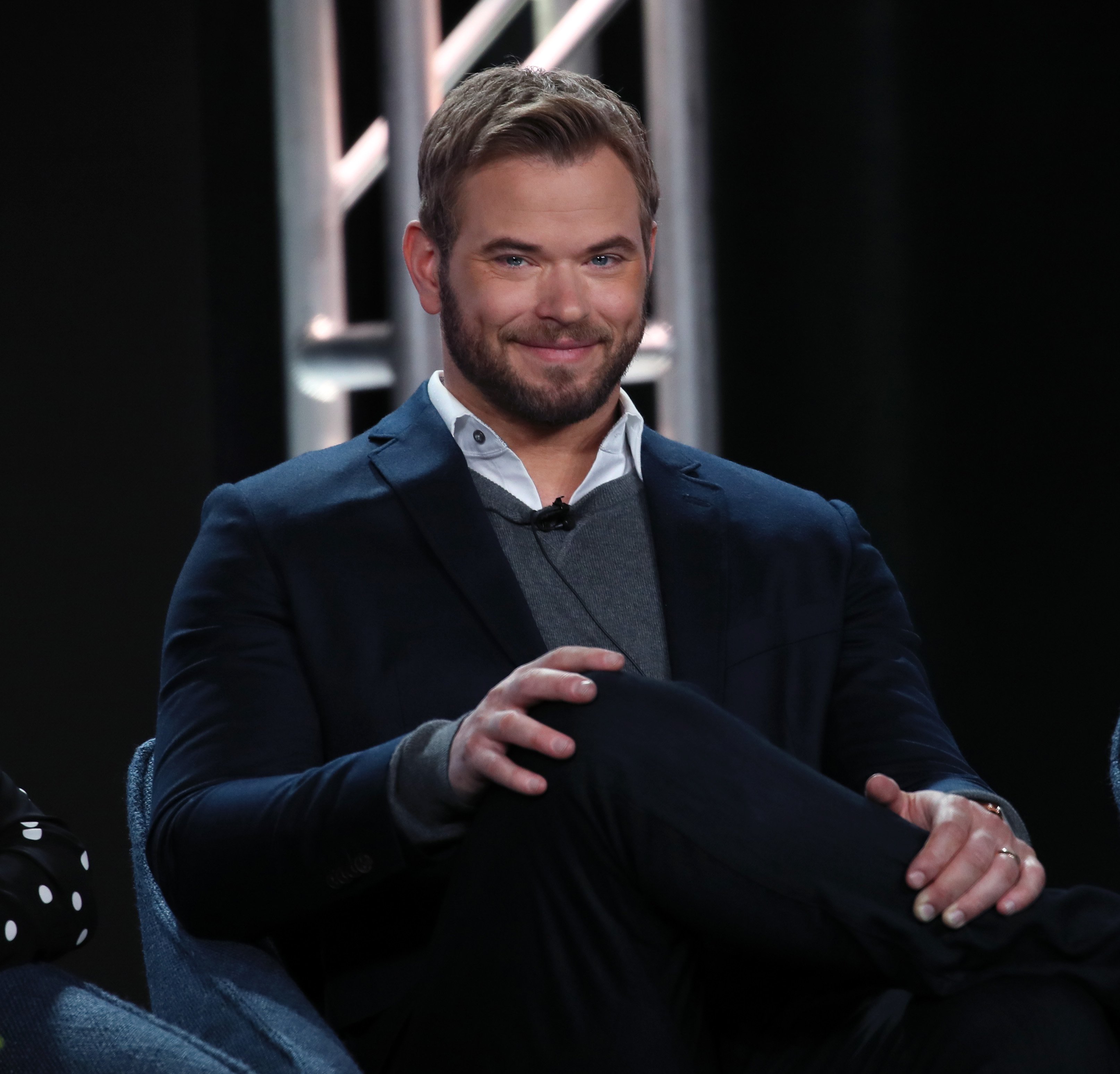 Kellan Lutz of "FBI: The Most Wanted" speaks during the CBS segment of the 2020 Winter TCA Press Tour on January 12, 2020 | Photo: Getty Images
BEGINNING OF THE TOUGH JOURNEY
In October 2017, Lutz revealed that he was engaged to his then-girlfriend Gonzales. Although they were notorious for keeping their relationship life private, the duo was undeniably excited to start their life together as husband and wife.
The lovebirds who are devoted Christians reportedly did not cohabitate while dating until they got married. A month after news of their engagement, Gonzales officially became Kellan Lutz's wife and him, her husband.
The actor excitedly gushed about their quiet wedding on Instagram and finally shared a photo from the eventful day on his Instagram. Captioning the beautiful photo, Lutz wrote:
"It was an amazing 2017 mainly because I got to marry my soulmate and the love of my life."
The elated newlywed went on to thank all the people who helped him and his sweetheart make their wedding day happen. In the end, the most adorable bit came when he thanked Gonzales for marrying him.
The photos he and Gonzales shared on their respective Instagram pages showed that they tied the knot on a stunning beach that depicted the perfect love atmosphere.
The newly-turned dad and mom looked at peace as they happily cradled their little one.
The blushing bride looked absolutely breathtaking in her Hayley Paige frothy tulle gown, and as always, Lutz was dashing. Thus, their marital journey began.
NEWS OF A FIRST BABY
Lutz has most certainly always had dreams of having a little one to call his own. In a February 2018 interview with Wonderwall, the charming stud opened up about his excitement to expand his family with Gonzales. He said:
"I'm very much looking forward to playing the dad roles and having a child — even in my real life. In a couple of years, we'll start having some kids."
Lutz must have been very determined to make those dreams come true as not long after, the "Twilight" actor announced that he and his beautiful wife were expecting a baby girl.
The proud dad-to-be shared a heartwarming photo of him and his wife sharing a sweet kiss as they held up a tiny denim jacket for their expected little one. He wrote:
"So much to be grateful for this year...so proud of my wife @brittanylynnlutz and so pumped for our lil family to grow into 3 + Koda :)"
Fans were overjoyed to meet Kellan Lutz's baby, and the comments were soon packed full of congratulations and kind words. Everything was perfect.
THE UNEXPECTED TRAGEDY
Six months into the pregnancy, the worst tragedy befell Lutz and Gonzales. The couple lost their unborn baby after the model suffered a miscarriage.
Lutz shared the tragic news in a sad Instagram post. In February 2020, he shared a black-and-white picture of his wife cradling her baby bump and captioned it:
"Taking heartbrokenness to a whole new level but Grateful for these past 6 months and the journey itself...god will restore."
Lutz thanked his fans and followers for their support. The heartbreaking news had fans wishing them the best and offering kind words to console them. Later that month, Gonzales opened up about the pain and the tragic loss on her own Instagram page.
The now-mom-of-one revealed that that was the hardest season of her life. She posted a picture of stunning flowers given to her by her husband and opened up in a lengthy caption:
"It feels as though within one day we went from a season that felt like a warm summer day, to the most frigid, windiest, iciest, day ever recorded."
The hurting Gonzales admitted that her emotions were all over the place as she went on to make a list of positives and negatives. She described the pain of missing her daughter and the jarring reminder her body gave her that she had no baby to feed.
The actor's wife also wrote that she was choosing to operate from a positive place. She expressed her gratitude to still be alive and surrounded by her loving and supportive husband and family. Focusing on the bright side got the couple through the difficult period.
LIGHT AT THE END OF THE TUNNEL
Seven months after the heartbreaking miscarriage, the lovebirds found the brightest light at the end of their long, challenging tunnel. The couple announced that they were expecting a child together in a sweet Instagram video. A beaming Gonzales said:
"A little promise baby! This is not a drill. This is not a throwback. This is another promise being fulfilled."
Lutz cheered and whooped as his wife stood up to proudly show off her small baby bump with the most radiant smile on both their faces. In January, the actor revealed that their due date was in May. He also shared that they plan to have many children.
THE ARRIVAL OF LITTLE LUTZ
On February 26, 2021, fans officially got to meet Kellan Lutz's daughter in the most adorable photos of the family of three. Gonzales took to Instagram to share the wonderful news of their baby girl's arrival.
She shared snaps of three polaroid photos of her and Lutz in the hospital with their daughter. She wrote: "She's here!!!! Ashtyn Lilly Lutz | 2•22•21...She ushered in a new season for us, and we love her beyond comprehension."
The newly-turned dad and mom looked at peace as they happily cradled their little one. Lutz has obviously fallen totally in love with his baby girl.
He recently melted the hearts of his fans with a precious photo of him playing with their newborn. Indeed, miracles do happen, and for this beautiful family, theirs came in the form of an adorable little one named Ashtyn.
Please fill in your e-mail so we can share with you our top stories!