Justin Timberlake Posts Never-Seen Before Pics of Wife Jessica Biel in Honor of Her 39th Birthday
Singer Justin Timberlake took to social media to share never-seen-before footage and photos of his wife to pay tribute to her on her birthday. He also shared a touching message with her.
On Wednesday, March 3, 2021, Jessica Biel officially turned 39! Her husband, Justin Timberlake, took to his Instagram account to honor her by sharing never-seen-before images and one clip.
The first image showed Timberlake kissing his wife on the cheek while both stars looked straight at the camera. The second post was a short clip of the actress riding on a boat.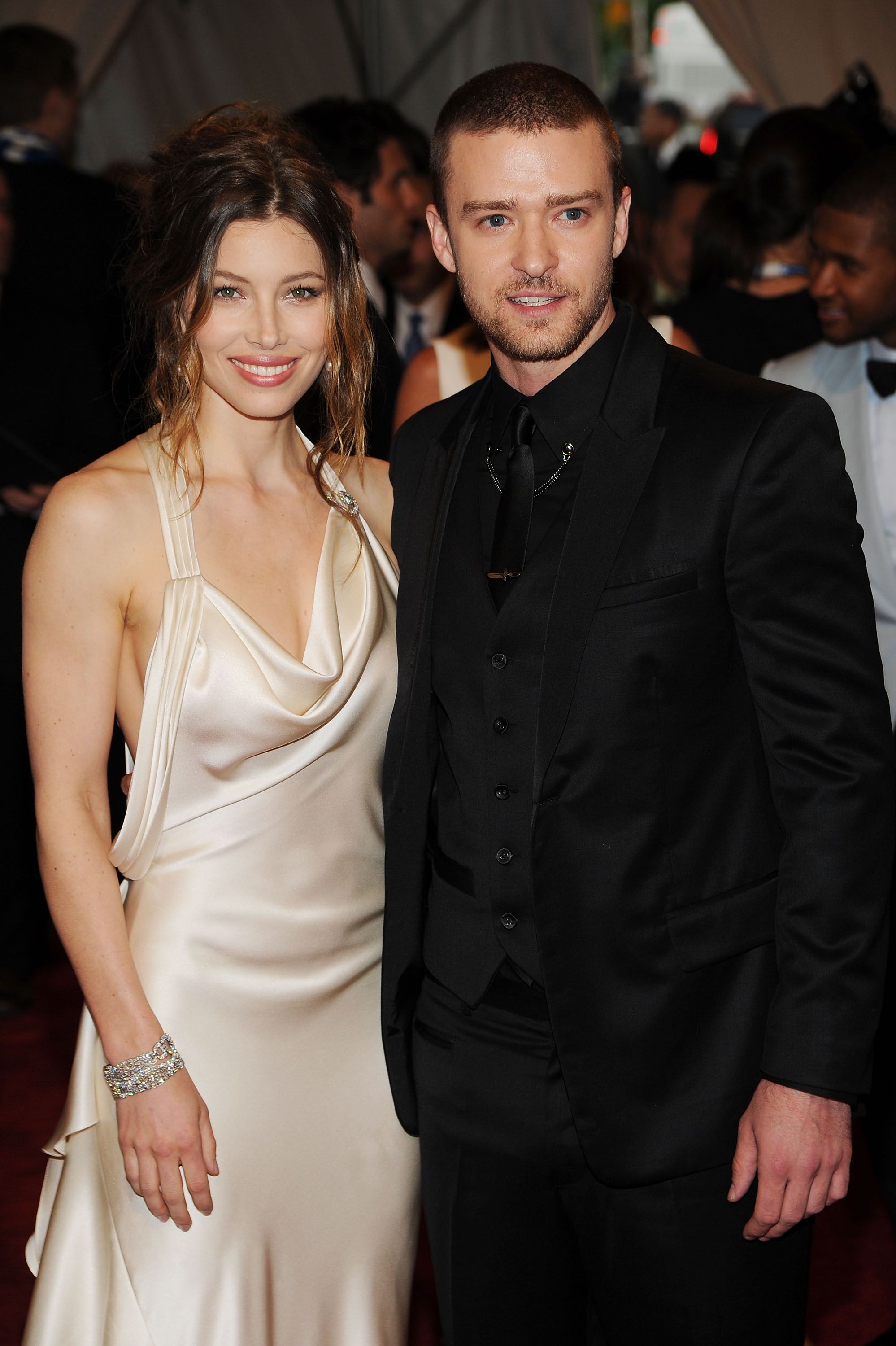 The video started normally before it turned into slow motion, showing Biel looking away from the camera. Her white top billowed as it caught wind, and she slowly turned back to face the camera.
The actress looked happy as she smiled at whoever was making the recording before the clip picked up normal speed and faded away. The next post was a photo taken from behind the couple.
Timberlake and Biel embraced each other as they walked behind their son Silas Randall, 5. The "Sexy Back" singer also uploaded a fun picture of his wife.
She was photographed while lying in some bushes with a huge smile on her face. The actress appeared to be holding a toy in the image where she had jumped into the bushes to save it for her child.
Lastly, Timberlake honored his wife by sharing a motion picture of the two of them mid-jump while at a beach. The blurry image appeared to have been taken early in the morning or in the evening.
During an interview on "The Ellen DeGeneres Show," Timberlake said their latest addition was cute and awesome.
In the post's caption, the musician wished his "favorite person in the world" a happy birthday. He also described her as the funniest, strongest, brightest, best, most beautiful mother, boss, and partner.
.@JTimberlake told me the name of his new baby! Don't miss the full interview on my show tomorrow. pic.twitter.com/grBQ9sls0S

— Ellen DeGeneres (@TheEllenShow) January 18, 2021
The star noted how lucky he was to laugh with, learn from, and celebrate the actress daily. Timberlake, however, shared that on Wednesday, they got to do all those things but with the added benefit of having cake, adding:
"Here's to more slow-mos in the wind, jumping into bushes to save our kid's toys, and timing out jump pics perfectly..."
He concluded his loving message by sharing with Biel that he loved her with all that he knew. Besides Silas, the famous couple is also parents to a son who was secretly welcomed in 2020.
Little Phineas was born last summer during the coronavirus pandemic. During an interview on "The Ellen DeGeneres Show," the pop star said their latest addition was cute and awesome.