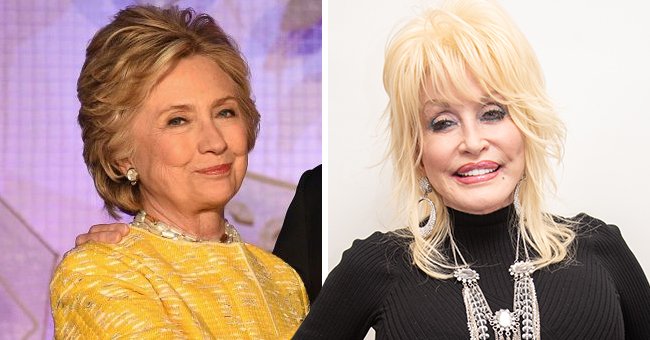 Getty Images
Hillary Clinton Praises Dolly Parton's Cold Shoulder Top as Got Her Vaccine & Wants It Trending
In response to Dolly Parton's vaccination post this week, Former First Lady Hillary Clinton called for a clothing design to be brought back. She also shared a photo of her wearing a similar top as Parton's.
On Tuesday, March 2, 2021, country musician Dolly Parton, 75, uploaded a photo and a video of her getting her first dose of the Moderna COVID-19 vaccine. In the posts, the star wore a unique blue top.
During her video, she joked that she'd gotten the top cut-out specifically to make it easier for the doctor vaccinating her to do his job. The top featured a cut-out design on both shoulders.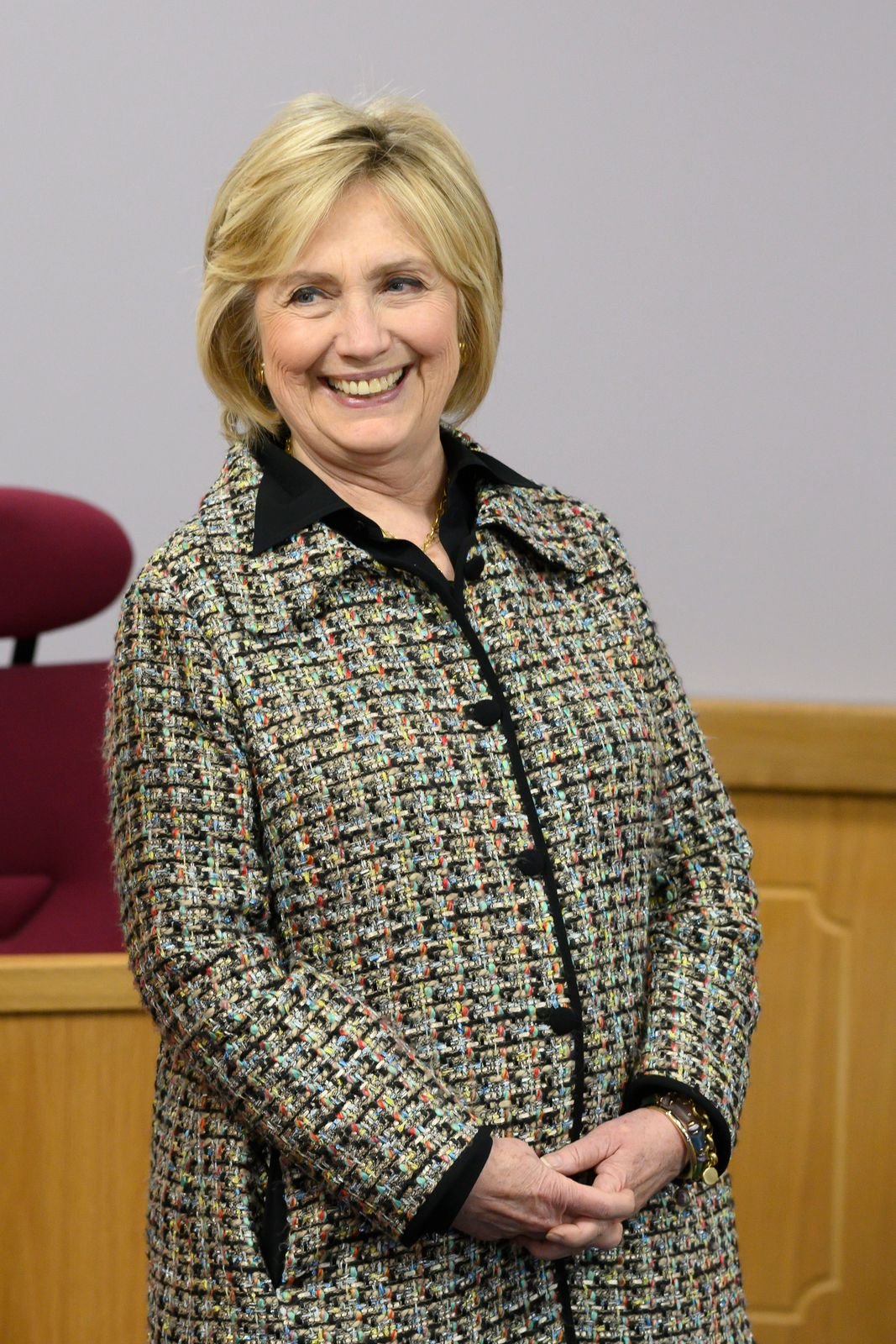 Hillary Clinton visits Swansea University on November 14, 2019, in Swansea, Wales | Photo: Matthew Horwood/Getty Images
The design exposed Parton's upper arms, where the doctor injected her with the COVID-19 vaccine. The day after the legendary country singer's post went up, Hillary Clinton posted about the top.
Taking to her Instagram account, the former first lady shared a black-and-white throwback photo of herself wearing a top with a similar design to compare with Parton's. In the image, Clinton looked much younger.
The second picture in her reel was the color one Parton posted of herself getting the vaccine shot. In the caption of the post, Clinton mentioned the cut-out design, stating:
"Loved seeing @dollyparton bring back the cold shoulder as a vaccination look."
She expressed her love for the look by asking her followers if they could make it trend again. Photographer Suzanne Dechillo took her black-and-white image for "The New York Times."
According to "People" magazine, the exposed shoulder look became a thing in the 1950s and 1960s. Brigitte Bardot was largely responsible for its fame as she was often seen wearing off-shoulder tops and dresses.
"Bustle" also revealed that the look was dubbed "The Bardot" and later became known as the cold shoulder. The new term came when the evolution of the look saw it starting to become a cut-out.
Dolly Parton captioned her photo joking that she was getting a dose of her own medicine.
In 2016, it came back, but since then, it hasn't been that much in the fore. Last April, Parton announced that she was donating $1 million to Vanderbilt University Medical Center in Nashville for COVID-19 research.
The medical center was then able to create the successful Moderna vaccine. In November 2020, the country musician said she felt "very honored and proud" to have given money to research the vaccine.
The iconic star actually got her recent vaccination at Vanderbilt University Medical Center. Parton captioned her photo joking that she was getting a dose of her own medicine, which is true.
Please fill in your e-mail so we can share with you our top stories!